What to Wear with White Boots
White boots are so much fun to wear but a lot of people aren't sure how to style white boots. To give you an idea of how to style a pair of white boots, I've created 10 different outfits with white boots that can be worn on a casual weekend, to work, a night out, and more. Keep reading for white boots outfit ideas and to shop each look.
This blog uses affiliate links which means when you make a purchase using my affiliate links, I earn a commission at no additional cost to you.
---
Follow me on Instagram: @myfavehello
Follow me on Instagram: @styledbymyfavehello
Follow me on Pinterest: @myfavehello
Follow Me on LikeToKnow.It: @myfavehello to shop all my outfits!
Don't Miss a Post:
---
Are white boots in style in 2021?
White boots, especially white booties, are still in style, sold by many retailers, and currently worn by influencers across Instagram. White boots can be worn by anyone and can complete an outfit to fit their own personal style. White boots are actually very versatile and can be styled feminine or edgy, traditional and more.
White boots are a must-have for your closet. Here are a few of my favorite white boots to shop now. Keep reading for how to style white boots 10 ways.
How do you keep white boots white?
Keeping a pair of white boots clean is a must, but can be challenging. In order to keep your white boots looking new, use a protective spray before you wear them to make them waterproof and stain resistant. This protective spray is made for shoes (and handbags) . After each wear, wipe your boots with this cleaner (I swear by this cleaner – check out the reviews!!!) to remove any surface dirt and stains. Wipe down your boots after every wear, and repeat with the protective spray to keep your white boots white.  To cover any scuffs, dab a bit of white shoe polish and buff with a soft cloth.

Where Can You Buy White Boots?
White books are on-trend this season so you can find that at many common retailers. You can shop them at Nordstrom, my go-to retailer for a variety of white boots. You can also check out the selection of white boots at DSW, ASOS, and Amazon. Find more of my go-to retailers on my Shop My Looks page.
10 Outfits with White Boots
White Boots with a Dress for a Night Out
White boots look really good styled with a dress. Try a pair of white boots for a night out with the girls or a date night with a fun and flirty dress.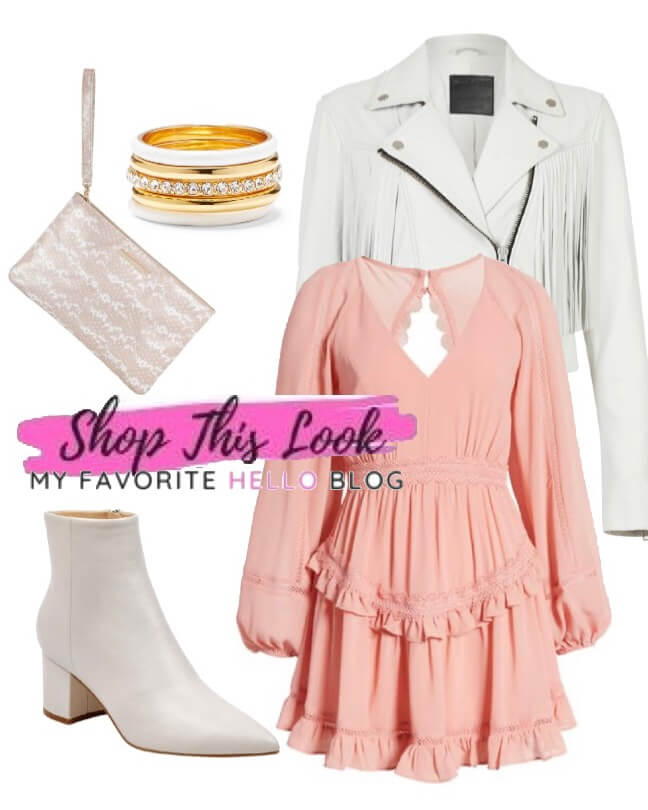 White Boots in the Summer with Shorts
Boots with shorts is so on-trend. Try a pair of white boots with denim shorts and a duster for an outfit to wear in the summer.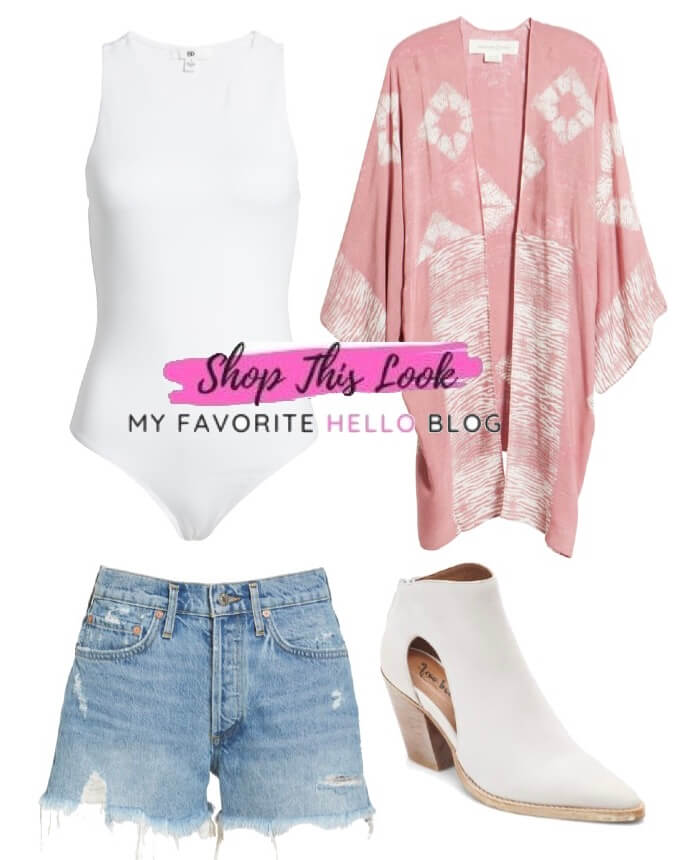 White Boots and Blazer for a Work Outfit
Try a pair of white boots with a blazer for a more traditional look that can be worn to work.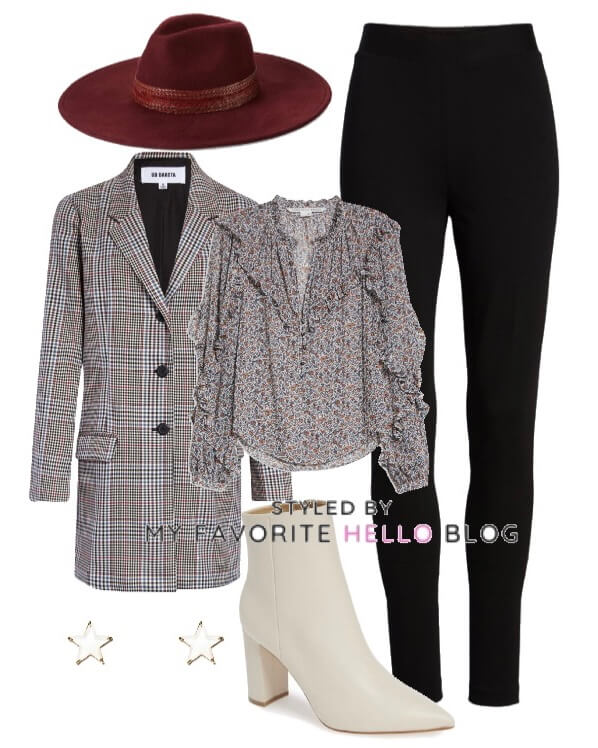 How to Style White Boots with Jeans for a Casual Weekend
A pair of white booties is perfect with jeans for a casual weekend outfit that can be worn year-round.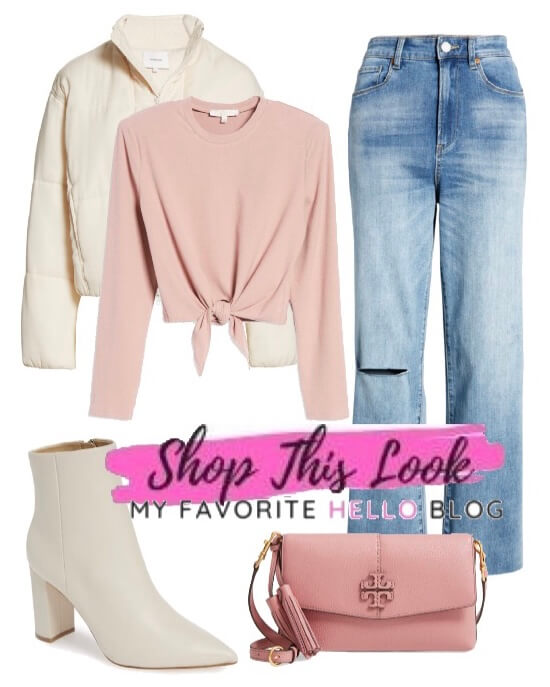 All White Outfit with White Boots
Try a monochromatic look in all white. A sweater dress with knee high boots is perfect for any fashionista.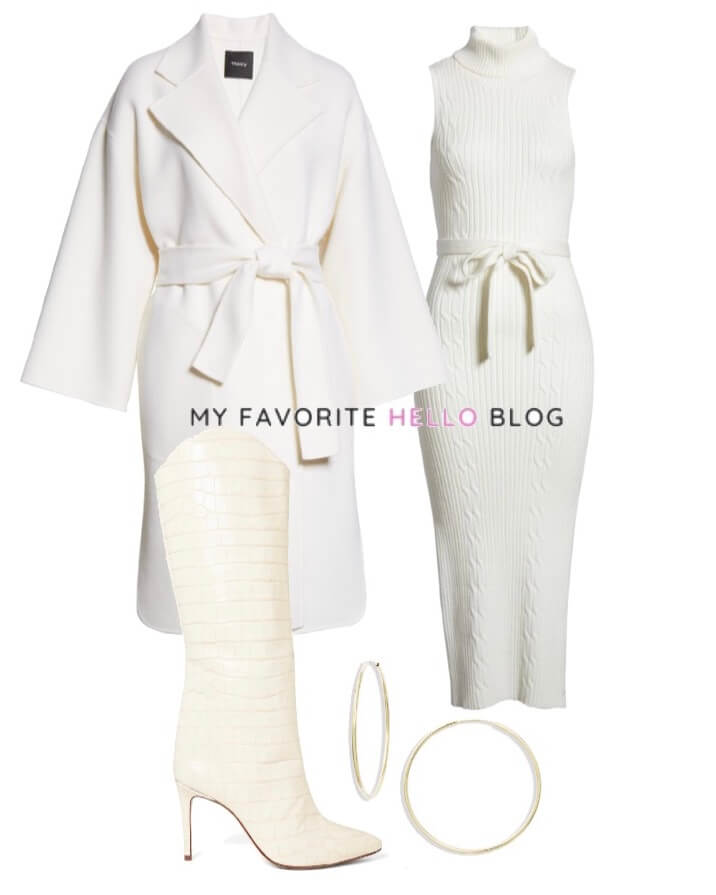 How to Style White Combat Boots
Try an edgy and casual look with a pair of white combat boots.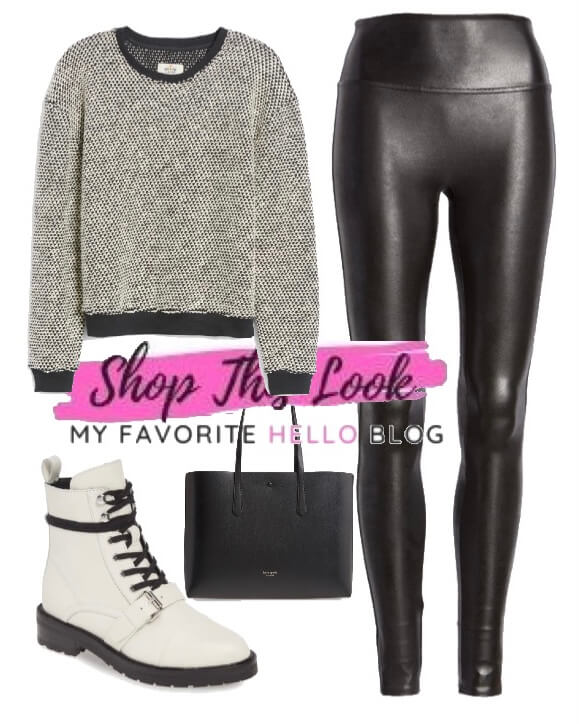 How to Style White GoGo Boots
Try a pair of white gogo boots with a colorful look for a fun and fashionable outfit.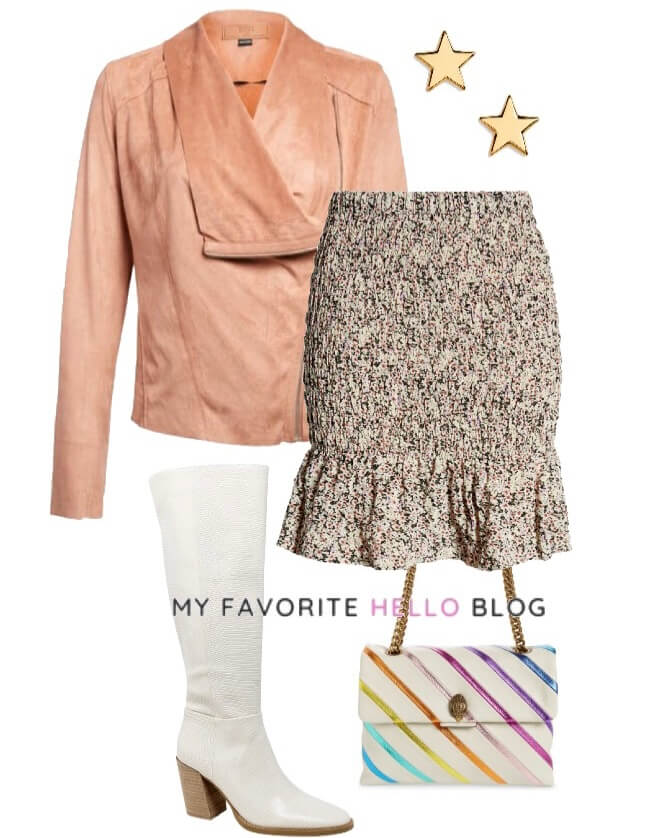 How to Style White Boots for Fall
Who says you can't wear white after labor day? Style a pair of open toe white ankle boots with a matching bomber jacket for a fun fall outfit.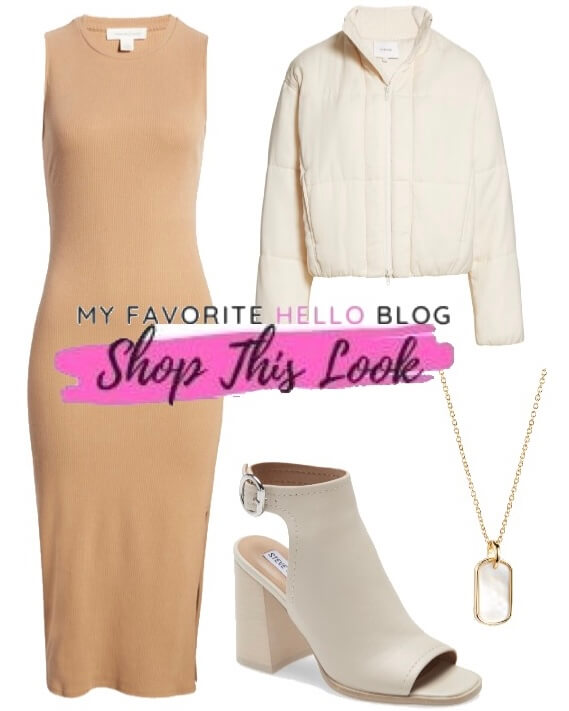 Feminine White Boots Outfit
A floral dress with white boots makes for an ultra feminine outfit.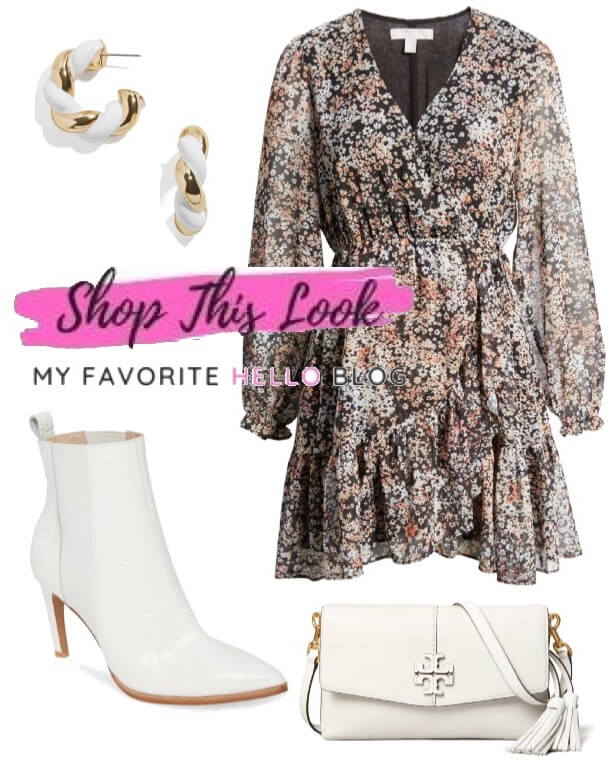 How to Style White Boots in Winter
Add an oversized sweater for warmth and style.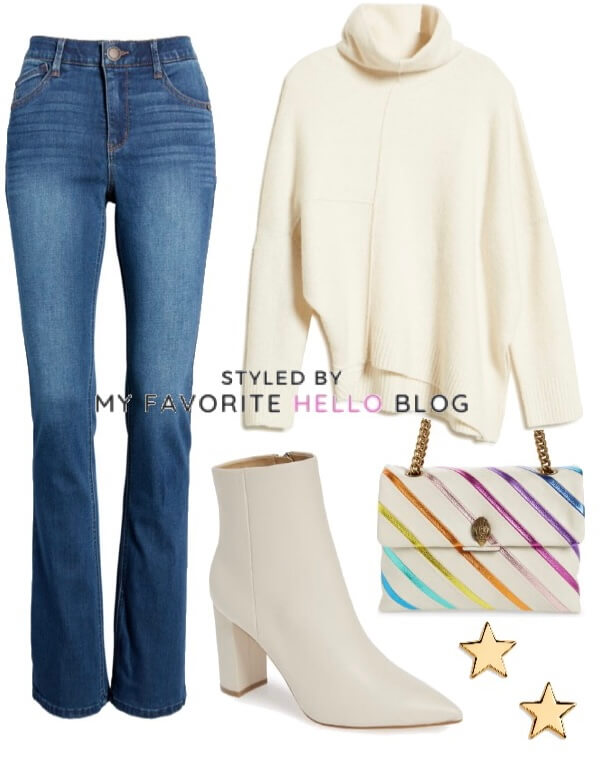 Which white ankle boot outfit idea is your favorite?
You May Also Enjoy Reading:
20 Cute Fall Outfit Ideas You Will Want to Wear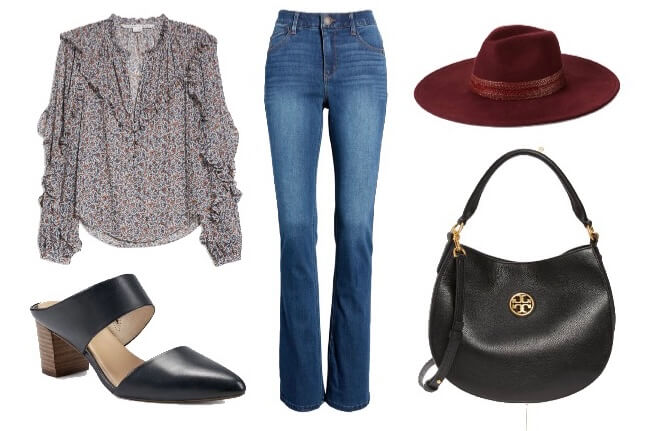 You May Also Enjoy Reading:
10 Looks: What Color Shoes to Wear with a Blush Dress