Create a Winter Capsule Wardrobe
Have you wondered how to put together a winter capsule wardrobe? I am going to share with you 21 key pieces to include in your winter capsule wardrobe. In addition, I will give you 30 outfit ideas to show you how to easily mix and match your winter capsule wardrobe to style a month's worth of winter outfits.
This blog uses affiliate links which means when you make a purchase using my affiliate links, I earn a commission at no additional cost to you.
---
Follow me on Instagram: @myfavehello
Follow me on Instagram: @styledbymyfavehello
Follow me on Pinterest: @myfavehello
Follow Me on LikeToKnow.It: @myfavehello to shop all my outfits!
Don't Miss a Post:
---
What is a Winter Capsule Wardrobe
A capsule wardrobe is a limited collection of pieces of clothing that are complementary to each other so they can be mixed and matched to create a variety of outfits. Usually the pieces are essential to your wardrobe and a classic style that can stand the test of time. Thus, they are normally not too trendy so that they won't go out of style. 
However, a capsule wardrobe doesn't have to lack style and doesn't mean you can't build around your personal style. For example, if a piece in the capsule is a coat, choose a coat in your preferred style.
A winter capsule wardrobe will focus on about 20-30 items that are essential to creating winter outfits for colder weather.  Therefore, a winter capsule wardrobe will focus on warm fabrics and layers for the colder winter season.
If you are looking for more style inspiration check out these fall outfits.
How Many Clothes Do You Need in a Winter Capsule Wardrobe
You can include as many pieces of clothing as you want in your winter capsule wardrobe since it's your closet, your choice! However, a capsule wardrobe is characterized by a minimalist approach to clothes and you should try to stay around 30 clothing items or less. These items should also be considered essential to your closet, meaning they are must-haves for winter that you will definitely wear, such as a pair of winter boots or a winter coat, depending on the weather you live in.
What You Need to Make a Complete Winter Capsule Wardrobe
I've compiled 21 clothing items that can be included in your winter capsule wardrobe. Depending on the weather conditions you live in and your own personal style you may want to swap out certain items, but this will give you a general idea of how to build a collection of essential and complementary clothing items for your winter capsule. 
Therefore, I am keeping the list general, but will go into detail of what I have included in this specific capsule wardrobe, and what you can always choose as an alternative.
Where You Can Buy Winter Wardrobe Essentials 2021
All of the winter essentials I've chosen are linked and can be shopped directly with the links.  My favorite store to shop for essentials is Nordstrom because they have a large variety of clothes, brands, sizes and price points. Nordstrom also offers free shipping and returns. In addition, if you don't like to shop yourself, you can use Nordstrom's styling service, Trunk Club, and ask for a winter trunk.  Check out my experience with Trunk Club and for a referral link to get a $50 account credit.
Is a Winter Wardrobe worth the cost?
Absolutely! There may be an initial upfront cost for the 21 items, depending on what you may already have in your closet. However, a winter capsule wardrobe should be classic enough that it can be worn year after year, so that it's a one-time cost, with minimal recurring costs to maintain or add to your capsule wardrobe.  
A capsule wardrobe will save you money in the long-run by buying quality, classic pieces that can be worn many times in a variety of outfits.
21 Essentials to Include in a Winter Wardrobe
Without further ado, here are 21 essential for a winter capsule wardrobe: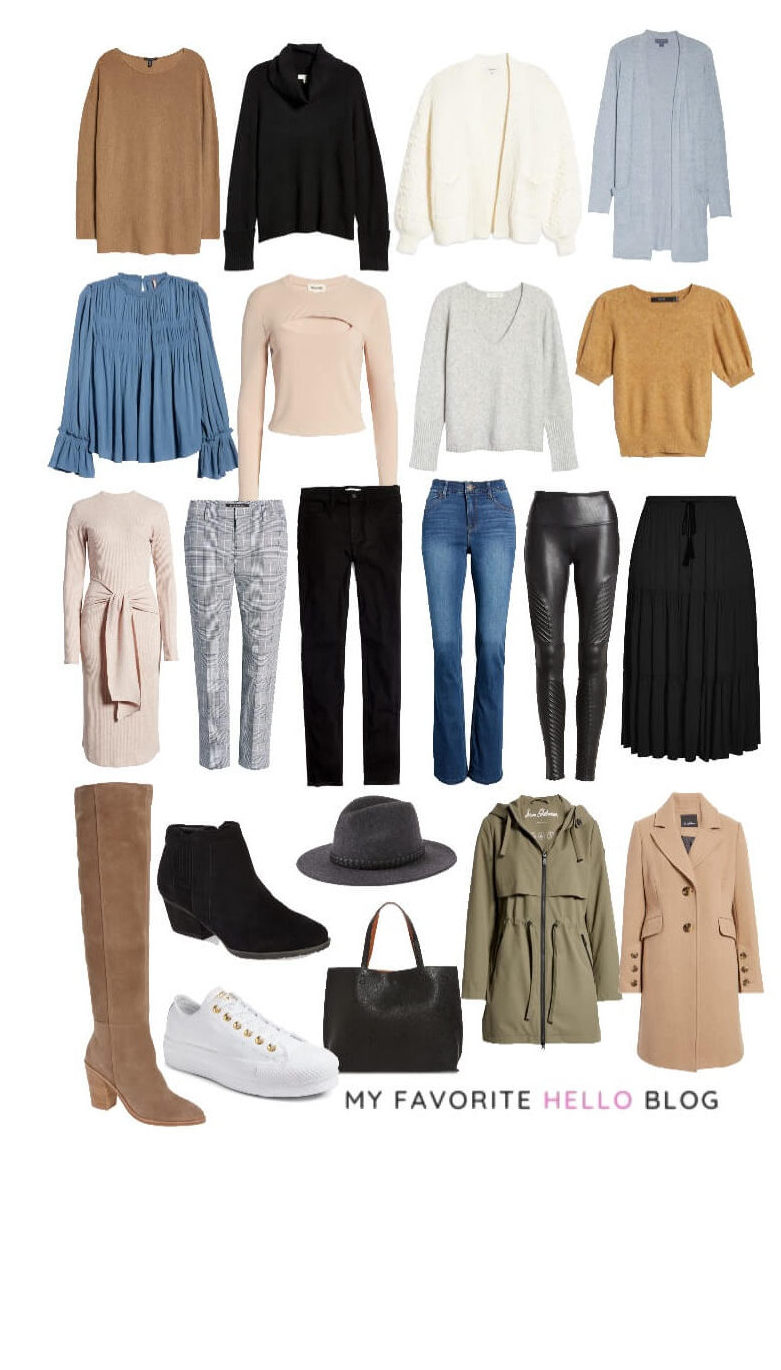 Coat: A classic camel coat is a must-have for winter. Try black, ivory or any other color that fits your personal style!
Rain / Snow Jacket: Having a waterproof jacket that can be worn in rain or snow is a winter essential for a weekend getaway for a weekend running errands.
Long Cardigan: A long cardigan is so cozy for a winter weekend spent at home or around a fire.
Short Cardigan: I love to layer in winter, and a short cardigan makes a perfect winter layer.
Heavyweight Sweater: Winter calls for a few sweaters in different weights depending on how chilly it is outside.
Light Weight Sweater: I love this camel colored sweater with short sleeves.
Long Sweater: I love a long sweater for a cozy and comfortable look you can easily throw on over a pair of jeans or leggings for a casual outfit.
Long Sleeve Top: A couple of long sleeve tops are essential to mixing and matching your outfits.
Long Sleeve Top: I love this boho style top that can go with jeans or skirts.
Dress: A sweater dress is a great option for winter to keep you stylish but also warm that can be worn on a date night or to a holiday party.
Skirt: A skirt is essential to mixing and matching.
Blue Jeans: Every closet should have a couple pair of jeans, in blue and/or black, since these can be paired with anything.
Plaid Pants: If you don't have a need for black pants, try another pair of jeans in a different silhouette or color.
Leggings: Leggings are essential any time of the year for an easy and comfortable outfit. I chose a pair of faux moto leggings for a bit of edge.
Sneakers: A casual pair of sneakers is essential not only for winter, but any season, and can work across all your season's capsule wardrobes.
Ankle Boots: I chose these ankle boots by Blondo because not only are they stylish, comfortable and inexpensive, but they are also waterproof! I have worn these in rain and snow, and they have kept my feet warm and dry. Check out these outfits if you like white boots.
Knee Boots: Knee boots over jeans or with a skirt are so cute for winter. If you aren't a fan of knee or over the knee boots, you can do a second pair of ankle boots with a heel that can still be worn with a pair of jeans, a skirt or a dress.
Tote Bag: When you need something bigger than a purse,  try a tote instead. Perfect for errands or work.
Hat: Show your personal style with a hat. I've chosen a felt, wide brim hat, but feel free to try a beanie, baseball cap, or hoodie that suits you instead.
A Month of Winter Outfit Ideas
30 Winter Outfits with 21 Pieces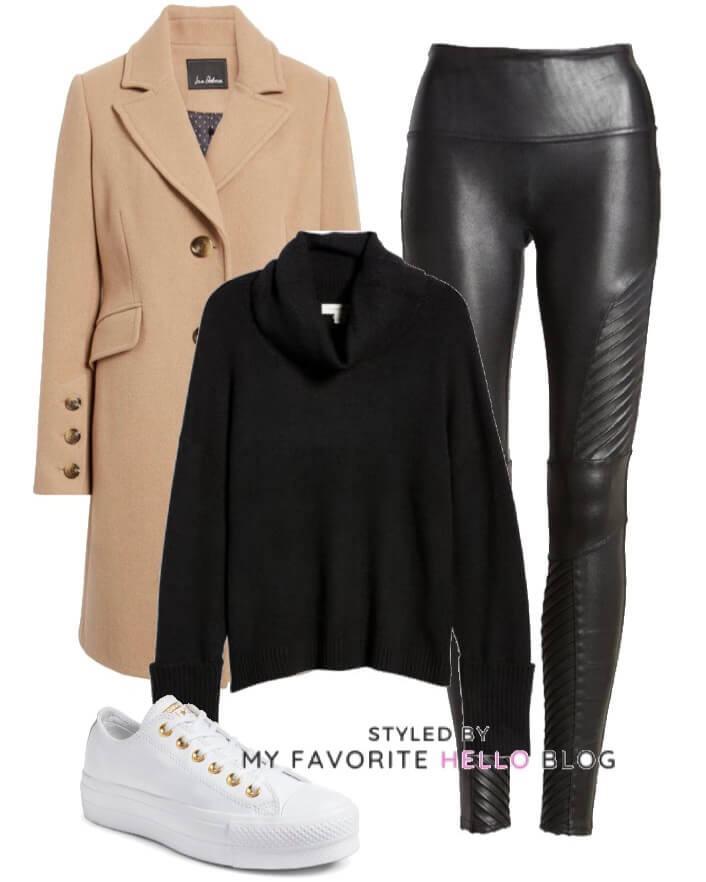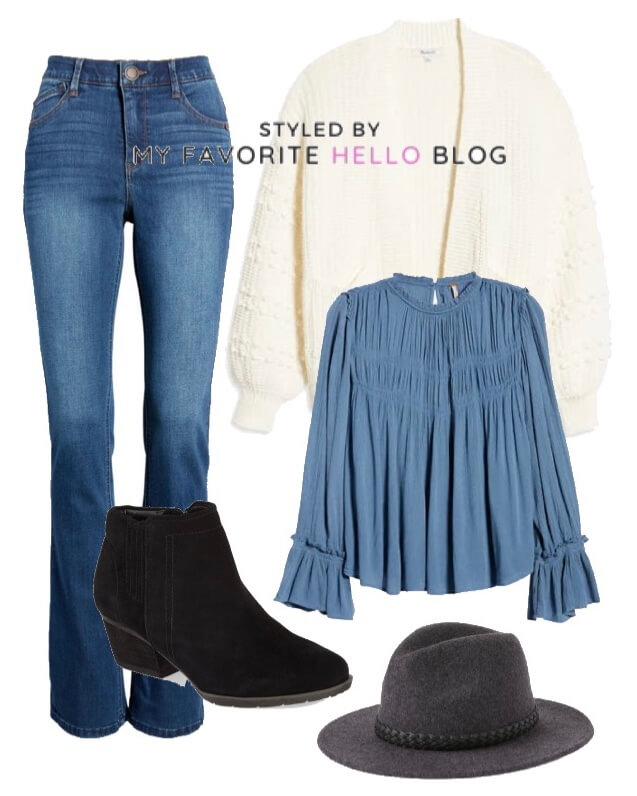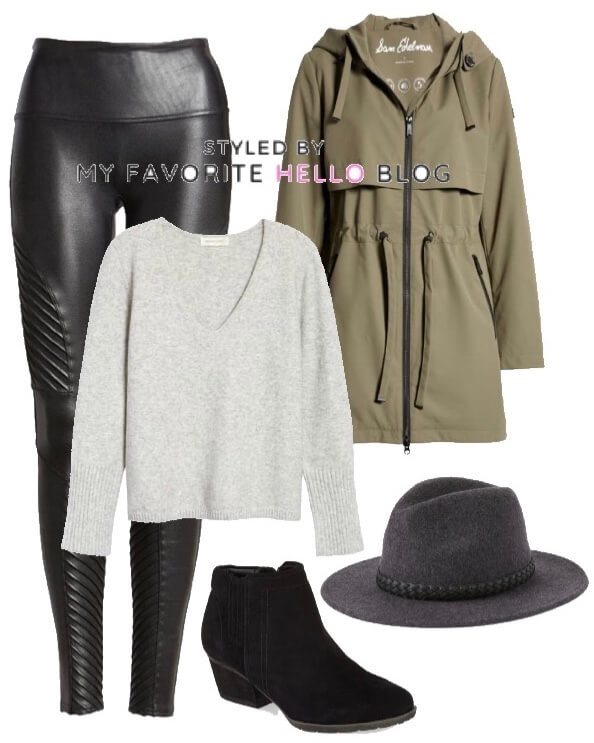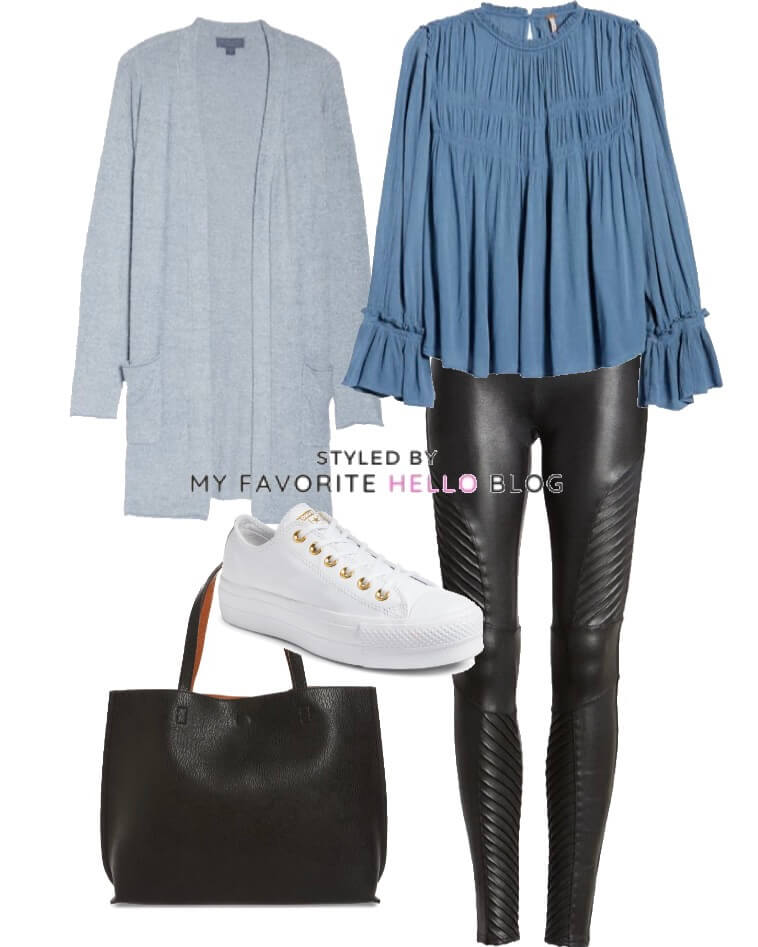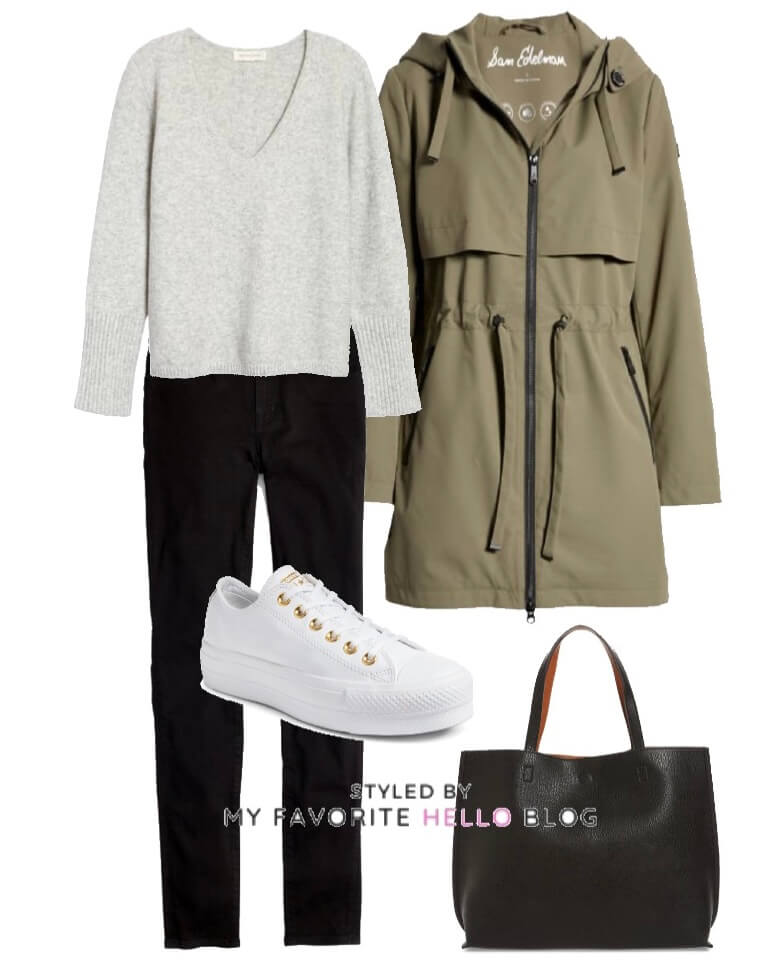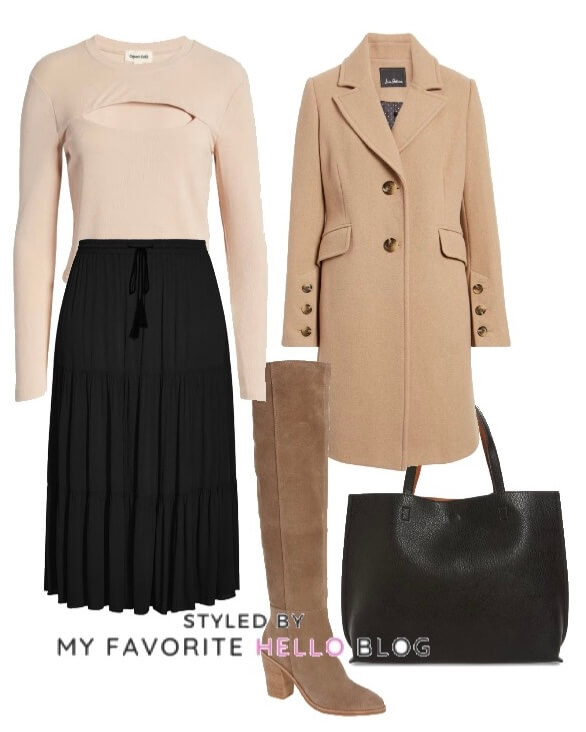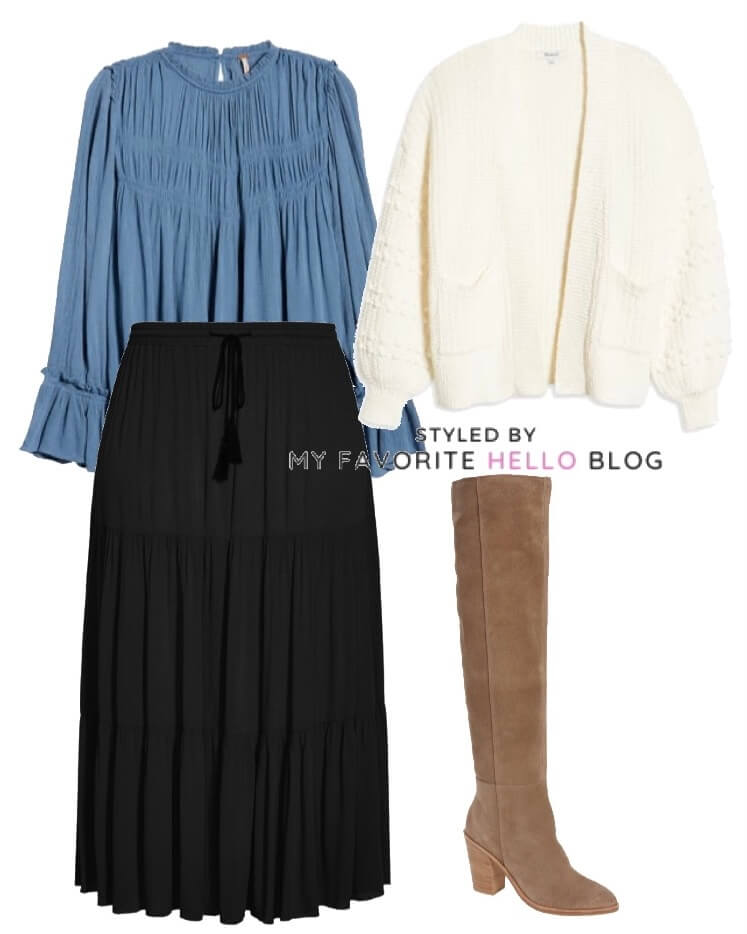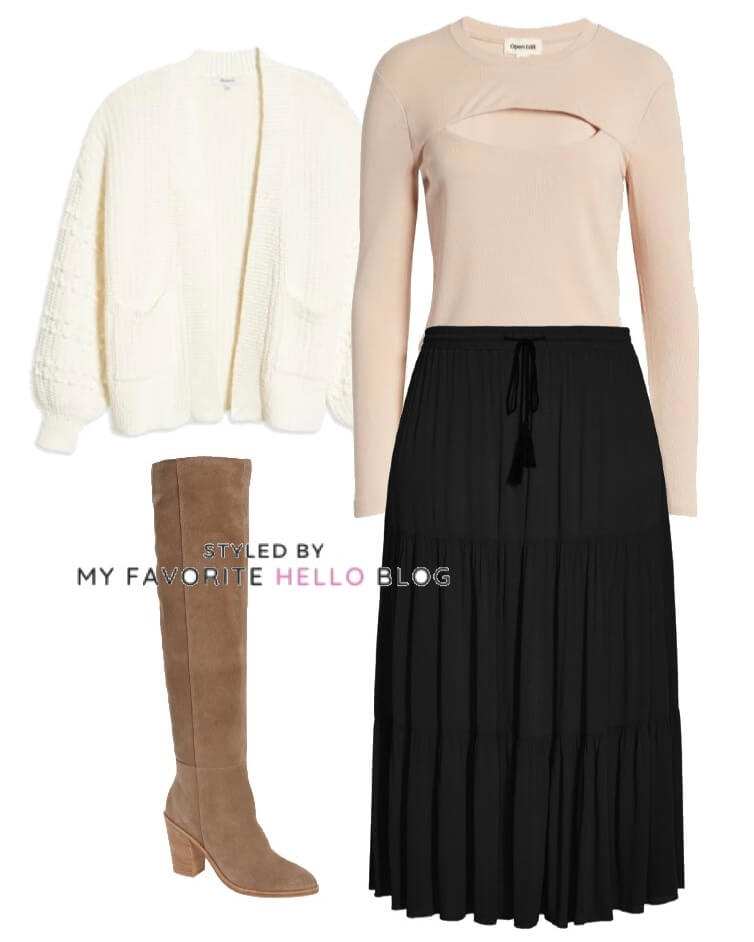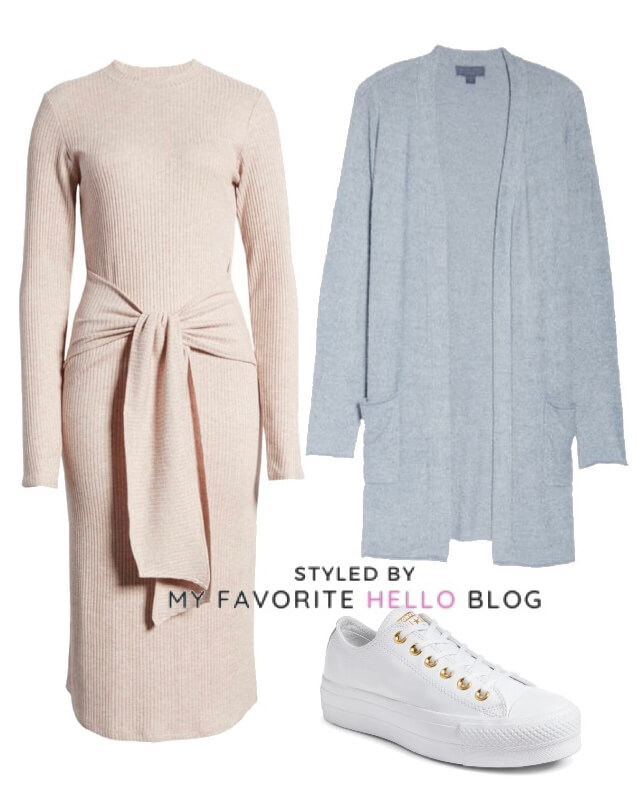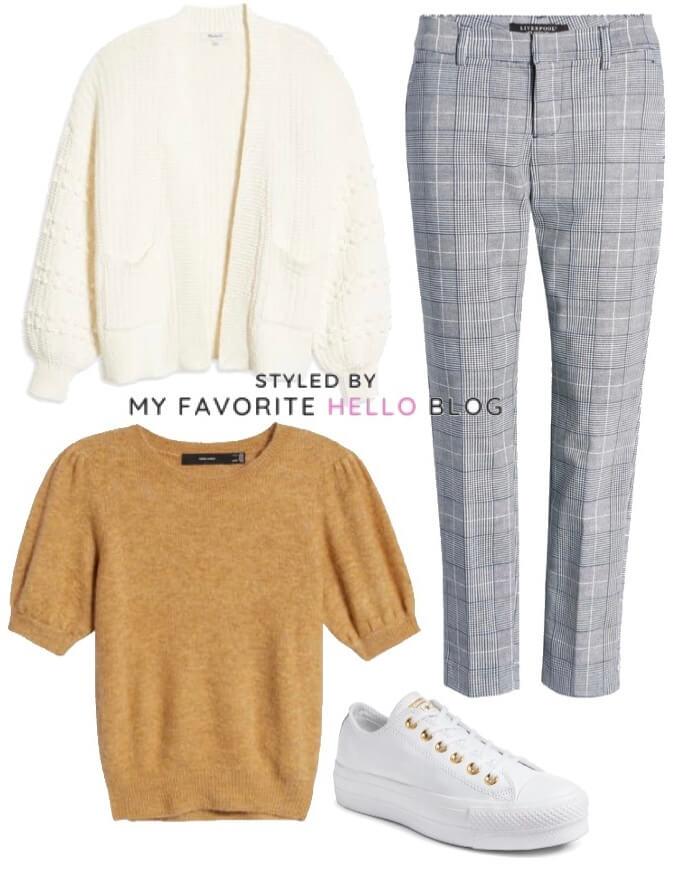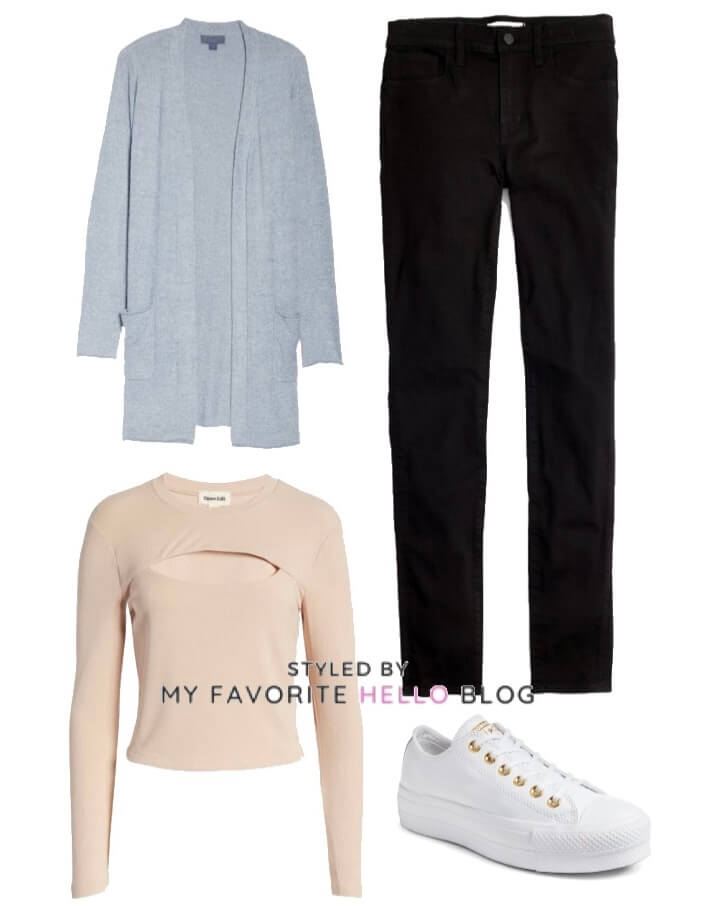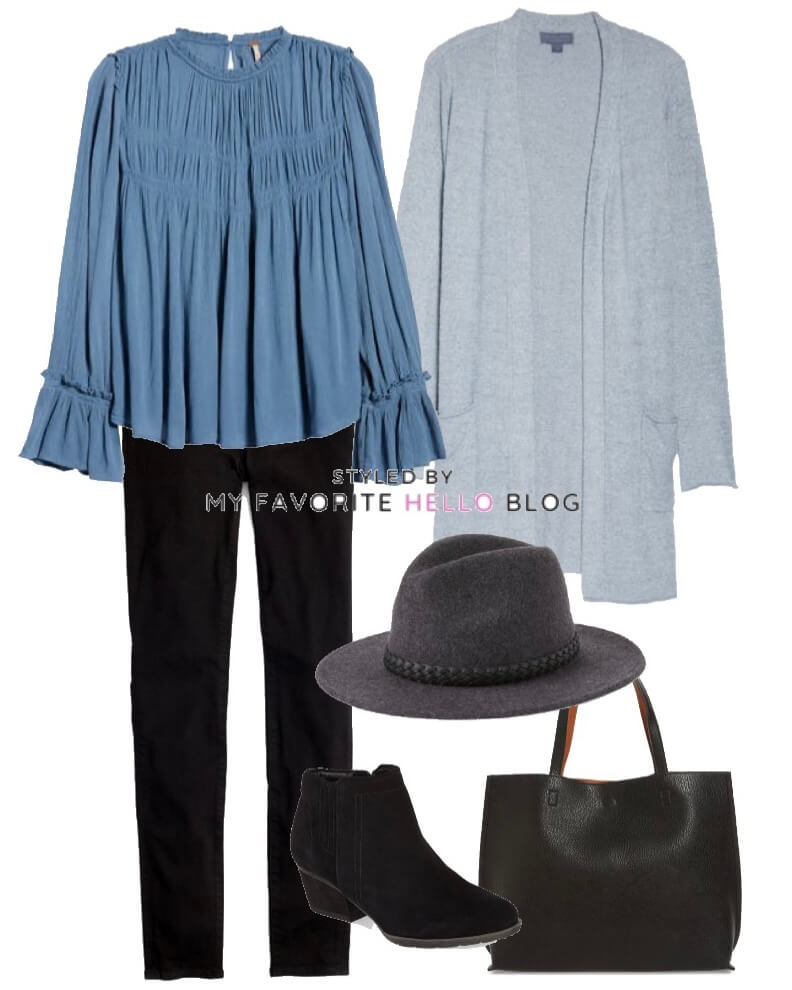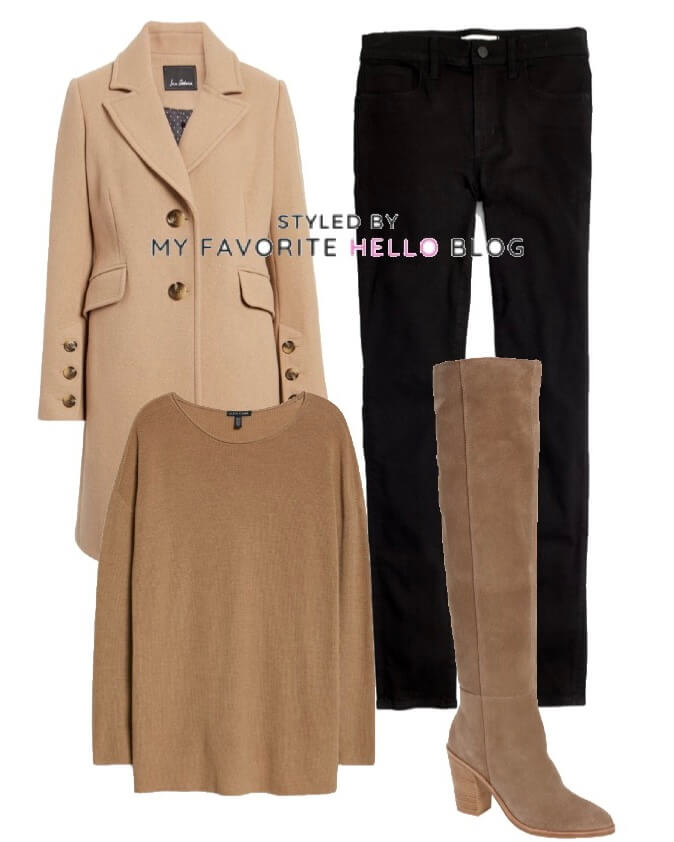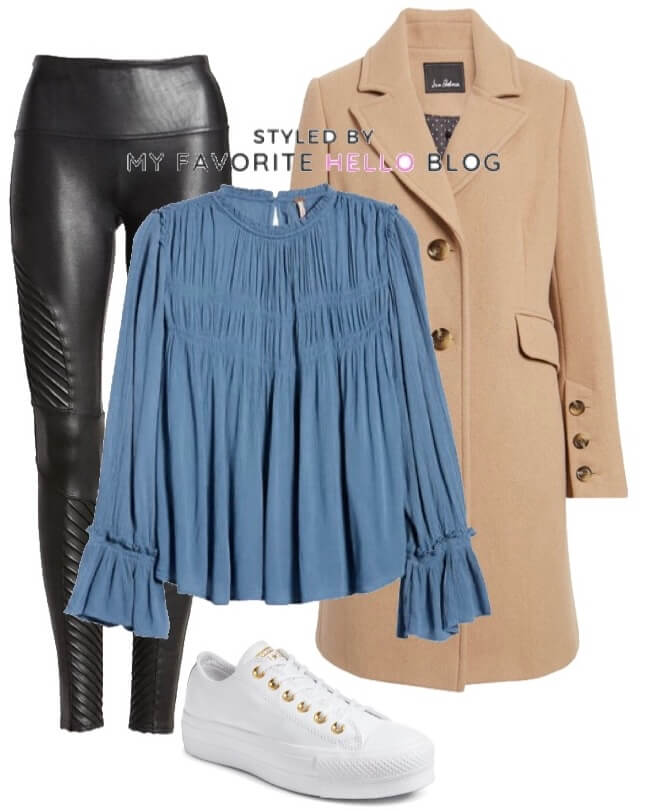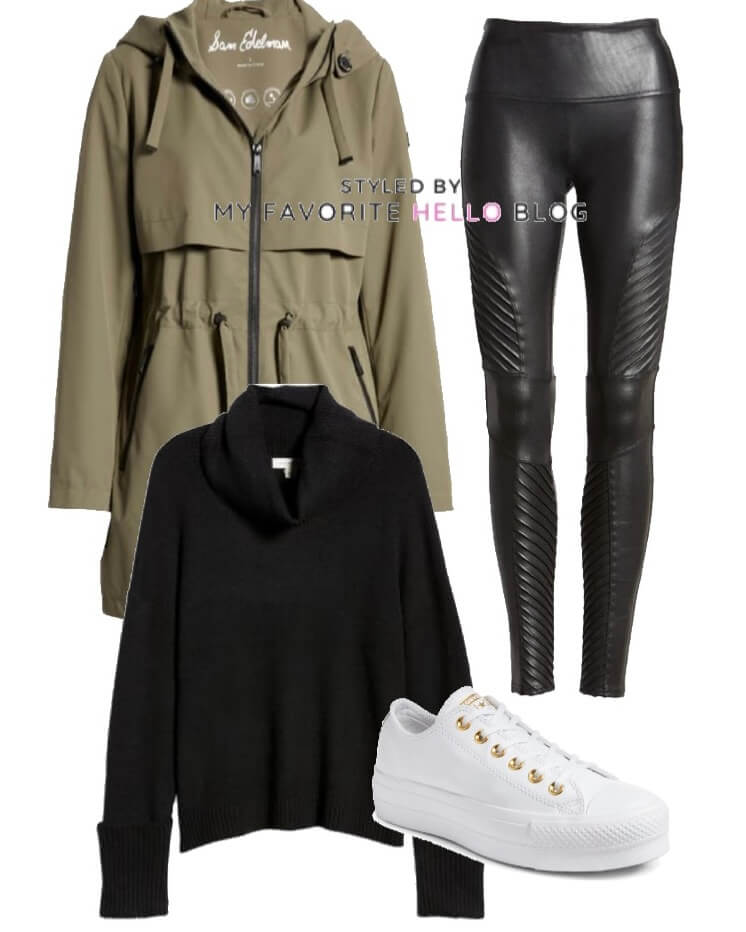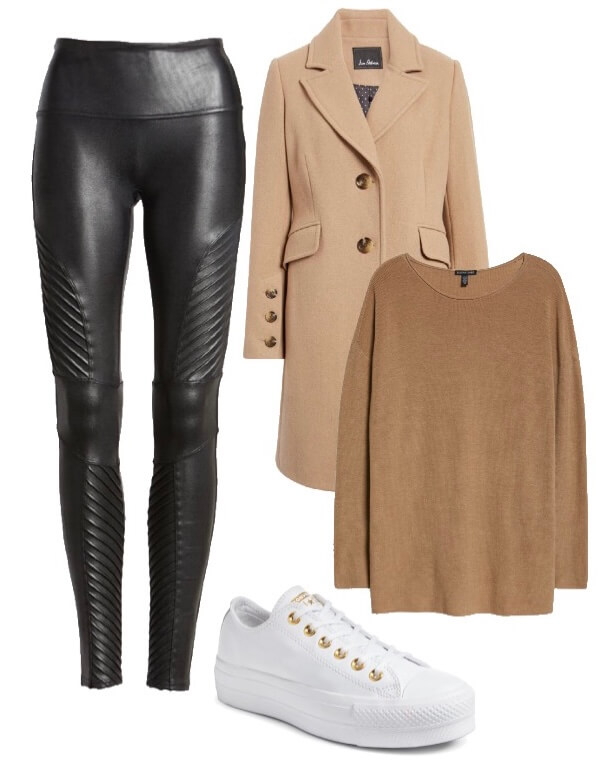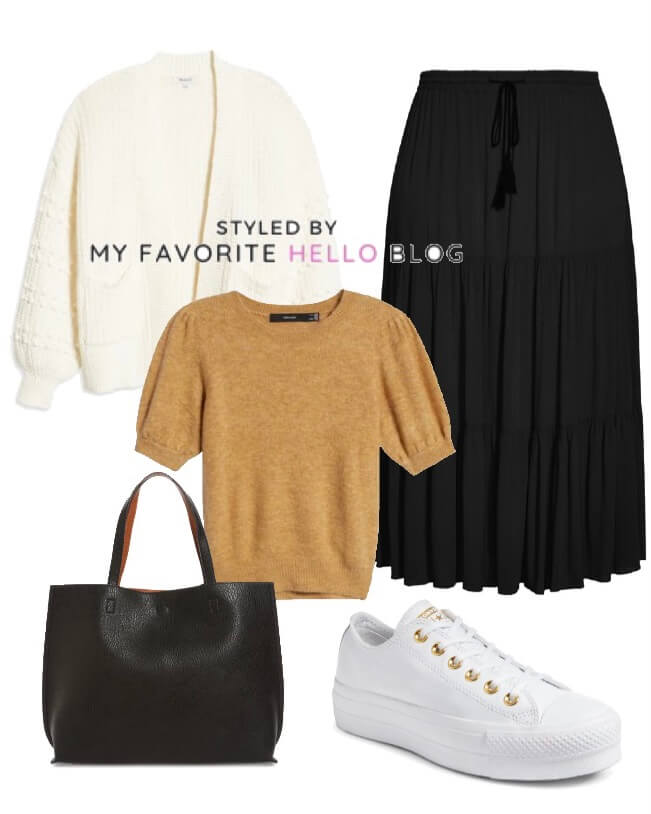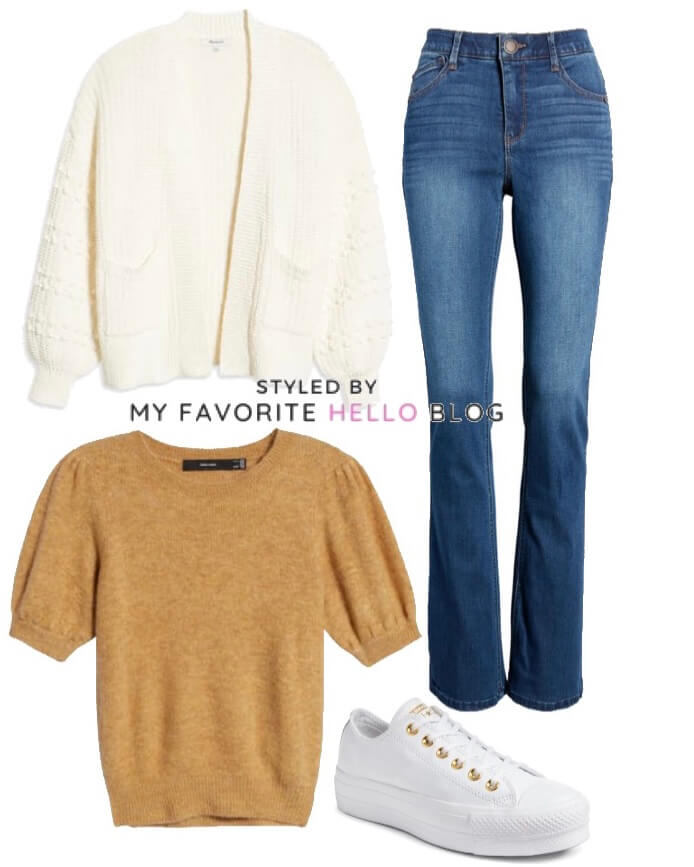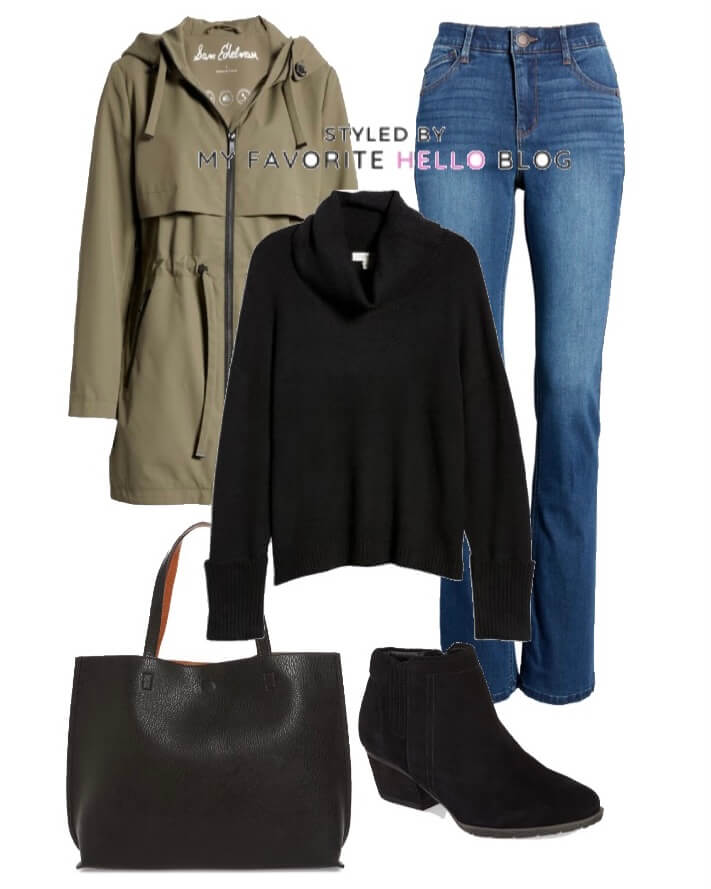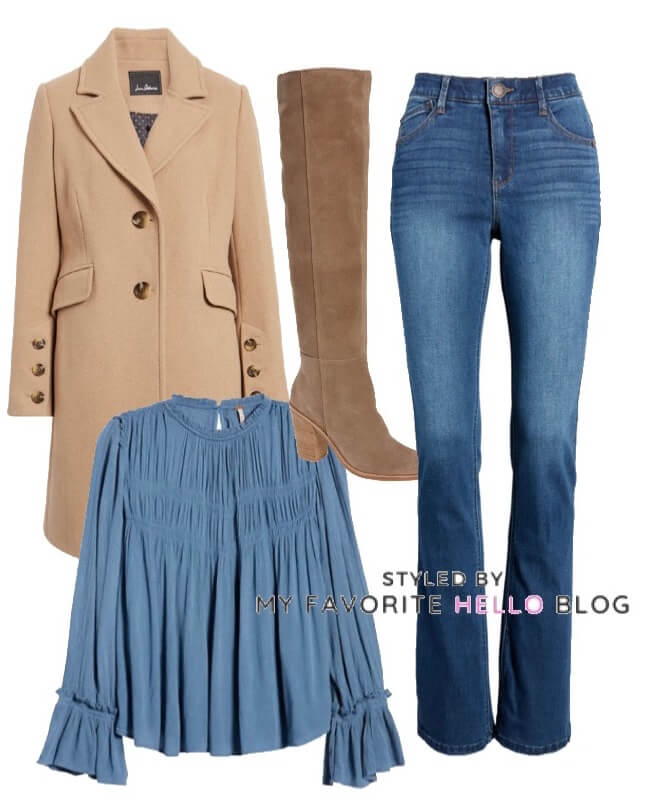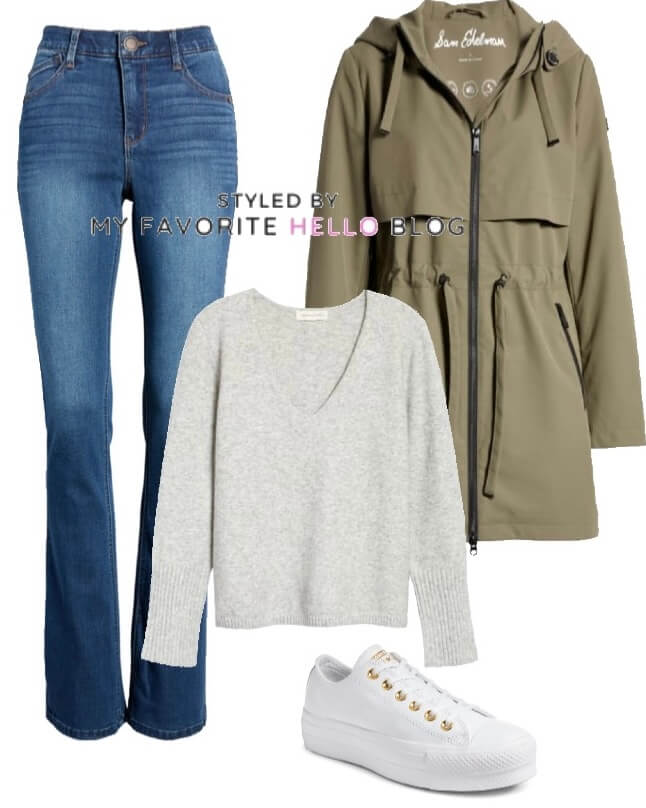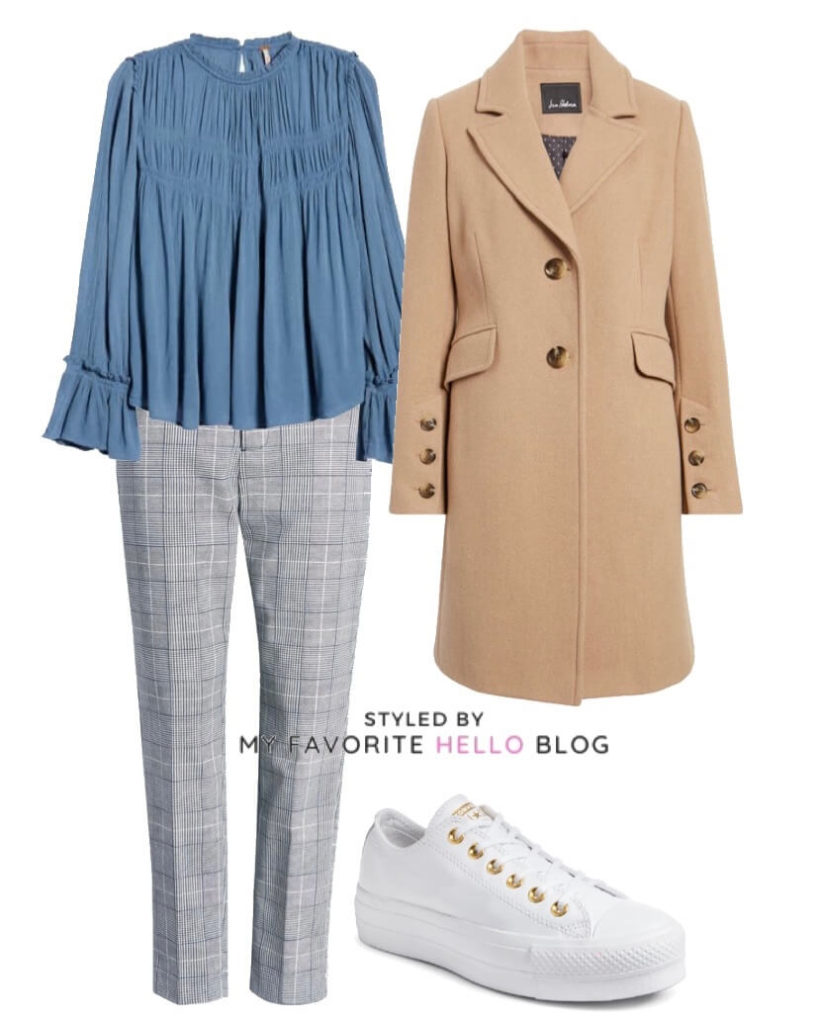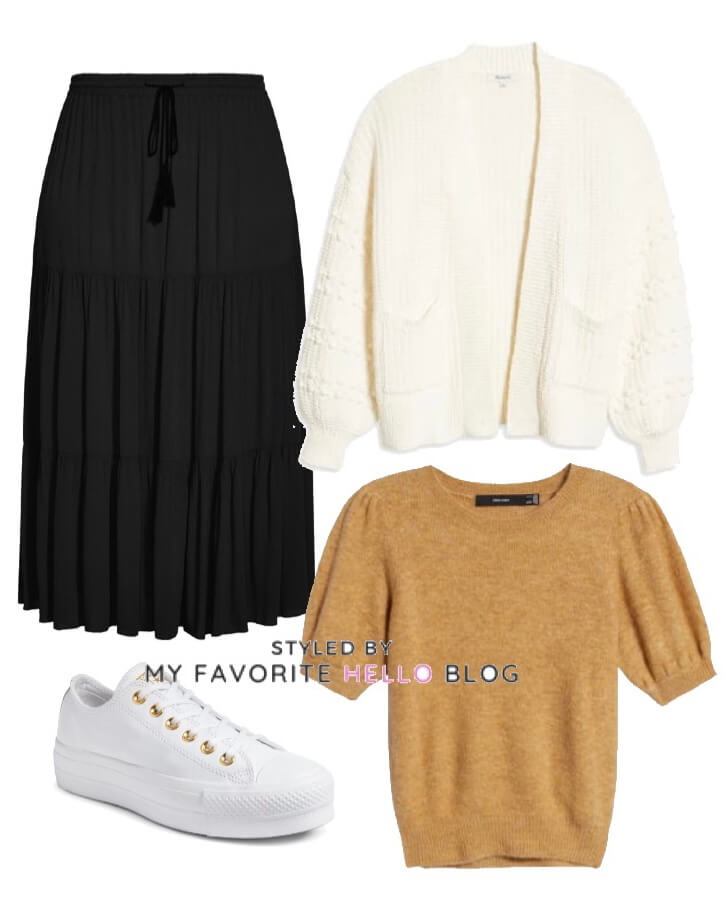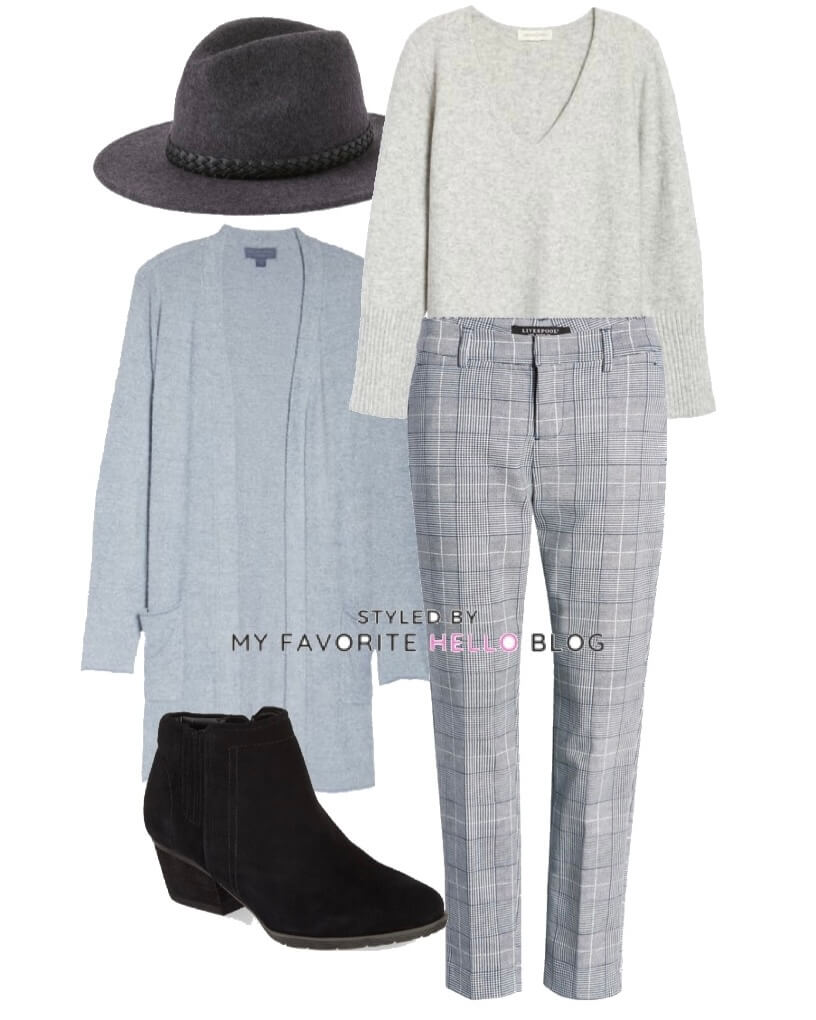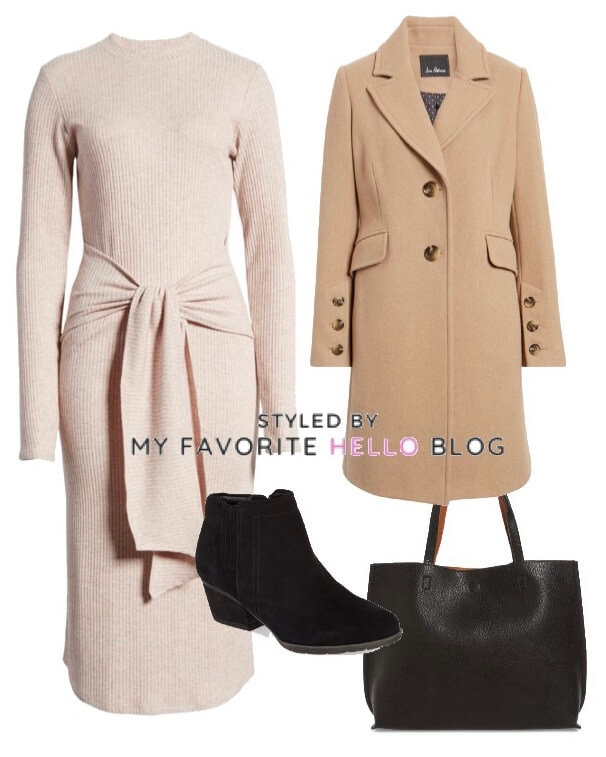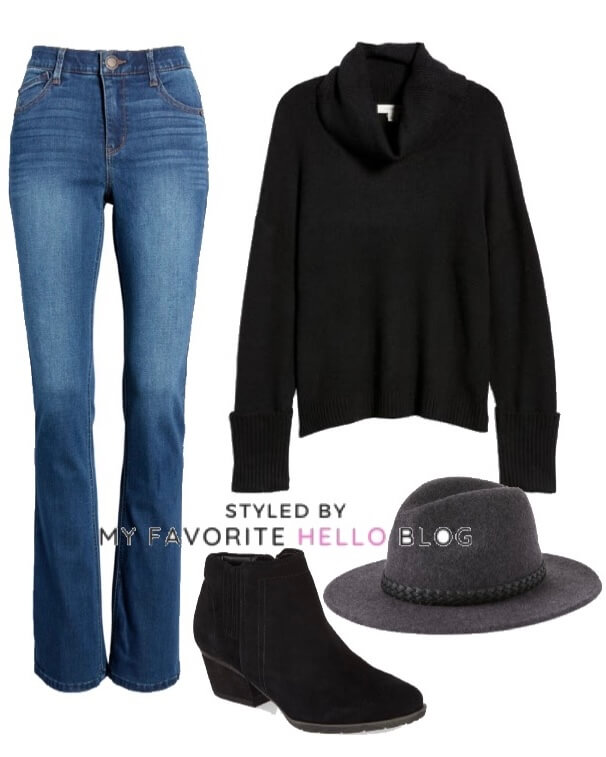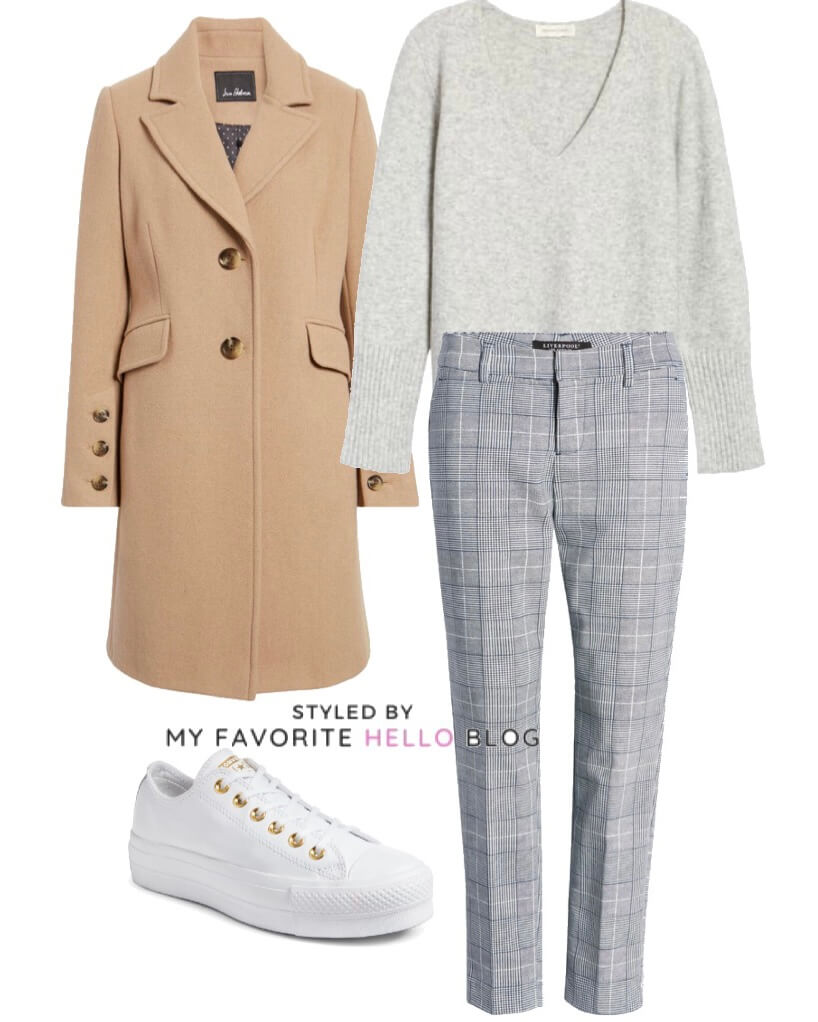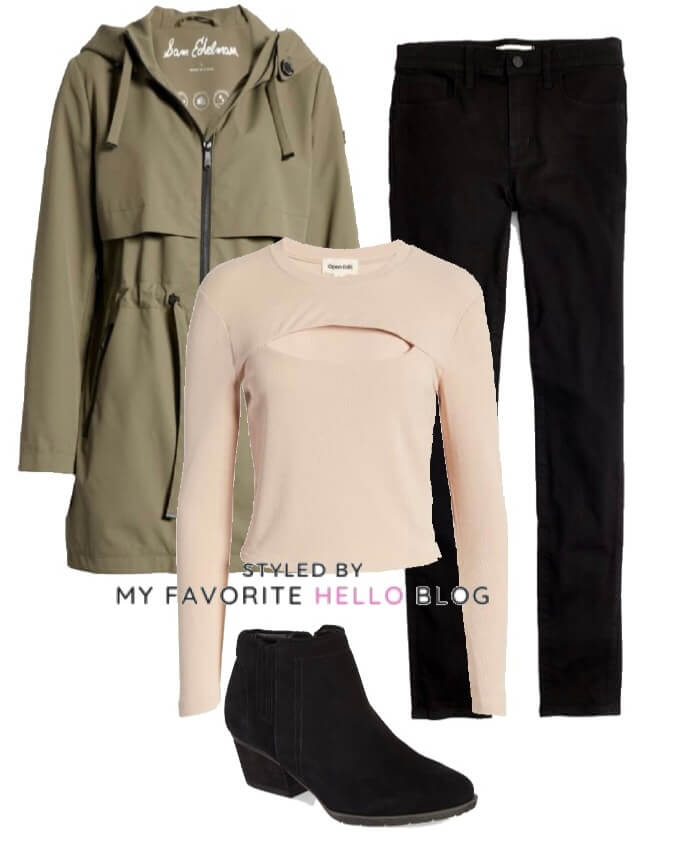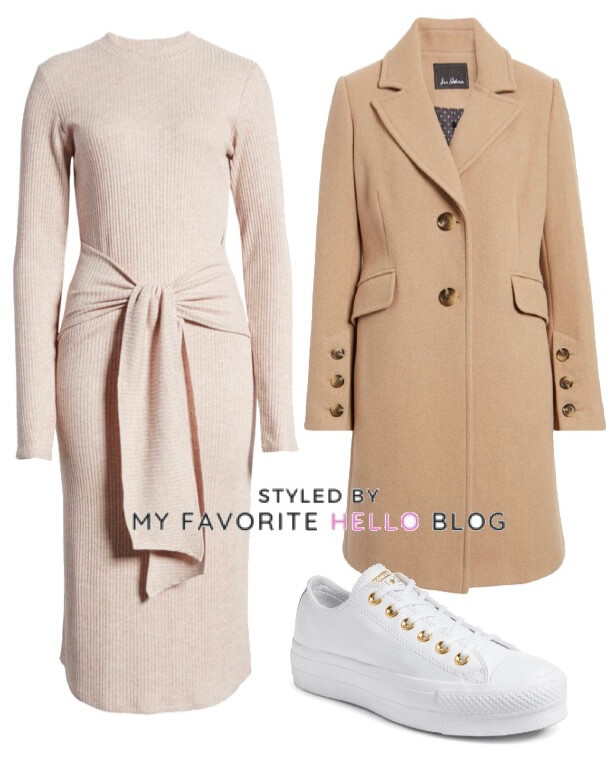 What are you including in your winter capsule wardrobe?
You May Also Enjoy Reading:
10 Looks: How to Style White Boots Outfit Ideas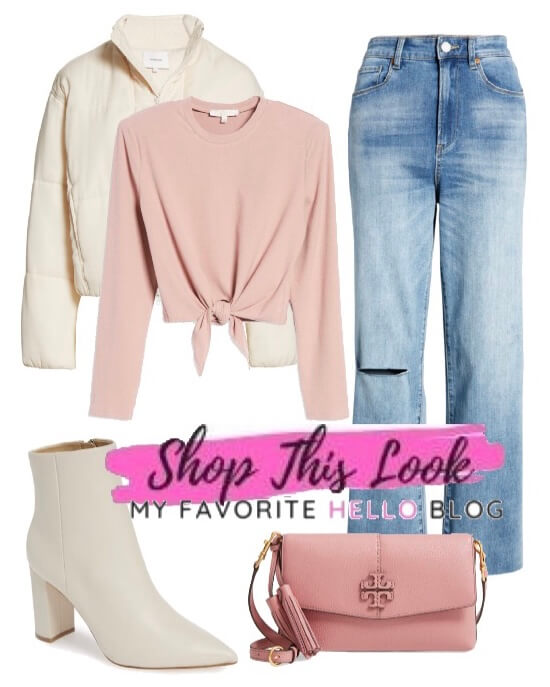 You May Also Enjoy Reading:
10 Looks: What Color Shoes to Wear with a Royal Blue Dress