Nordstrom Anniversary Sale 2021
The Nordstrom Anniversary Sale is one of the biggest shopping events of the year, and it is by far my FAVORITE sale to shop.  Unlike most retailers' sales, including the Nordstrom Half Yearly Sale, the Nordstrom Anniversary Sale is SO GOOD because it offers NEW and CURRENT clothes, accessories and home items on sale.  Stock up on everything for the end of summer and for fall at the annual Nordstrom Anniversary Sale.
This article includes affiliate links which means when you make a purchase using my affiliate links, I earn a commission at no additional cost to you. See my Privacy Policy.
What Makes the Nordstrom Anniversary Sale So Good?
While most sales offer discounts on overstocked, out-of-season, and obsolescent merchandise, the Nordstrom Anniversary Sale offers BIG discounts on the newest arrivals in men's, women's, and kids's clothes, shoes, handbags, home, and beauty items.  
In addition, the Nordstrom Anniversary sale has a lot of beauty and hair exclusives, so you can find limited edition body, fragrance, hair, makeup, and skincare sets and kits at deep discounts that are only offered during this once a year sale.
JUST PUBLISHED: 2021 Nordstrom Anniversary Sale Outfits Styled for Now and Later
Key Dates of the Nordstrom Anniversary Sale 2021
The 2021 Nordstrom Anniversary Sale is open to the general public from 12am PT on July 28 until 12am PT August 9. Prices go up on August 9.
However, you can get early access to this sale, which I highly recommend as some of the best merchandise sells out quickly during this early access period. Early Access to Anniversary Sale is available to all Nordstrom cardmembers. If you don't have a card, you'll need to apply and get approved for a Nordstrom card by July 27.
Early Access is only for Nordstrom cardmembers. Your Nordy Club level is based on your annual spend will provide access to the Nordstrom Anniversary Sale 2021 on these dates. Every cardmember starts at the Influencer status level.
July 12: Early Access for cardmembers with Icon status.
July 14: Early Access for cardmembers with Ambassador status.
July 16: Early Access for cardmembers with Influencer status.
July 28: Anniversary Sale opens to the general public.
What Brands are Included in the 2021 Nordstrom Anniversary Sale?
Many current contemporary and designer brands are included in the sale. Here are several of the brands you can shop during the Nordstrom Anniversary Sale: 
Nike, UGG, Converse, Steve Madden, Kiehl's, FRAME, Charlotte Tilbury, Club Monaco, Barefoot Dreams, AllSaints, Good American, Zella, BLANKNYC, Free People and many more!
Preview Some of My Favorite Picks This Year
I'll be putting together outfits with my favorite picks from the sale, so follow along so you can shop these looks when the Nordstrom Anniversary Sale starts!
For an idea of what to expect, check out this article from last year's 2020 Nordstrom Anniversary Sale, Nordstrom Anniversary Sale Outfit Ideas.
JUST PUBLISHED: 2021 Nordstrom Anniversary Sale Outfits Styled for Now and Later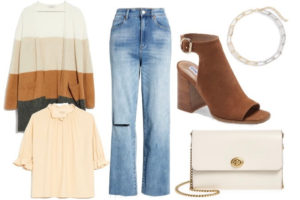 Creator of My Favorite Hello and Author of this Article
Amy has 10+ years of experience in fashion and beauty launching digital products for global brands Fenty Beauty, Glossier, Marc Jacobs, Men's Wearhouse and Stitch Fix. She also worked previously as a Senior Stylist at Stitch Fix, and currently as an independent virtual stylist, styling men and women for various occasions from everyday outfits, special occasions, to curating a complete closet. Amy is using her styling experience, fashion and beauty expertise to provide style inspiration and outfit ideas so you can shop for yourself and put together stylish outfits that make you feel confident and beautiful. @styledbymyfavehello
You May Also Enjoy Reading:
2021 Nordstrom Anniversary Sale Outfits Styled for Now and Later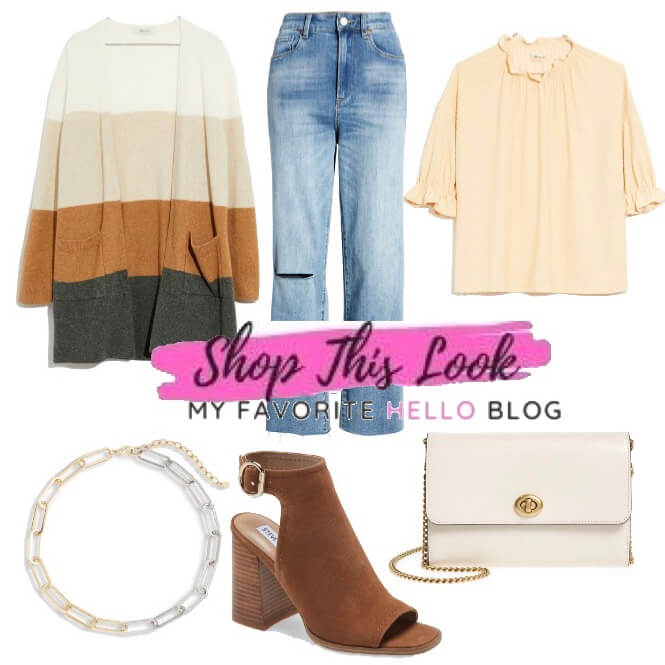 20 Cute Fall Outfits from the Nordstrom Anniversary Sale