How to Style Cream Colored Pants
Cream colored pants are the perfect neutral piece for any curated closet. If you don't own a pair of cream pants, it may be because you aren't sure what you to wear with cream pants. There are actually so many ways to create outfits with cream pants, and there's a lot of different colors that can match that you may not have thought of trying. In this post, I will be sharing 11 different outfits with cream pants so you can feel inspired to try some different outfit combinations with cream pants.
This article includes affiliate links which means when you make a purchase using my affiliate links, I earn a commission at no additional cost to you. See my Privacy Policy.
What Colors Go With Cream Pants
Cream is a neutral color so almost any color can be worn with it. The outfits I've styled further in this article use a different colored top in every complete outfit with cream pants. The colors I have chosen to wear with cream pants are the following:
Yellow
Pink
Orange
Brown
White
Coral
Lavender
Green
Black
Red
Grey
What Can You Wear With Cream Trousers
Cream trousers are really chic, and are perfect for a polished and classic look, including for work outfits. They also look really good in the summer, and depending on the fabric, a pair of cream trousers in fabric such as linen can be very lightweight and comfortable.
I've included cream trouser outfits so you can see how to style them for different occasions.
What Color Shoes to Wear with Cream Pants
The color of your shoes will depend on the rest of your outfit to complete the look. However, neutral colors like black, brown, and tan are always really good options, as they can almost match any outfit. I've kept most the shoes neutral in these outfits since I chose to focus the pop of color in the tops.
If you are interested in seeing outfits with different color shoes try checking out my series of what shoes to wear with a black dress, red dress, and green dress.
Where to Buy Cream Pants
Cream pants are a classic piece, and can be found at many different retailers and brands. Some of my favorite places to shop for cream pants include Nordstrom and Amazon. Find more of my go-to retailers on my Shop My Looks page.
Here are the cream pants featured in the outfit ideas I have styled in this article.
What to wear with cream trousers for work: These wide leg cream trousers are a great pick for work. The pleats provide a structured and polished look that are perfect for the office.

What to wear with cream pants for a night out: These faux leather skinny leggings are so much fun for a night out and go with so many different colored tops, shoes, and accessories.

What to wear with cream pants for summer vacation: These soft and comfy wide leg cream pants are perfect for traveling in for a summer vacation.

What to wear with cream pants for a casual weekend: Try a pair of cream jeans to mix it up, and for a casual weekend outfit.

How to Style Cream Pants Outfit Ideas
Here are 11 examples of what color tops you can wear with cream pants.
1. Yellow Top and Cream Trousers for Work Outfit
These wide leg cream trousers are very versatile, and can be worn for multiple occasions. I've styled them with a yellow puff sleeve top and brown platform sandals for a work you can wear to work. You can switch out the platforms sandals for a pair of casual flat sandals for a vacation look instead. These pants are lightweight and comfortable but yet still very chic and stylish. Complete the look with some silver accessories.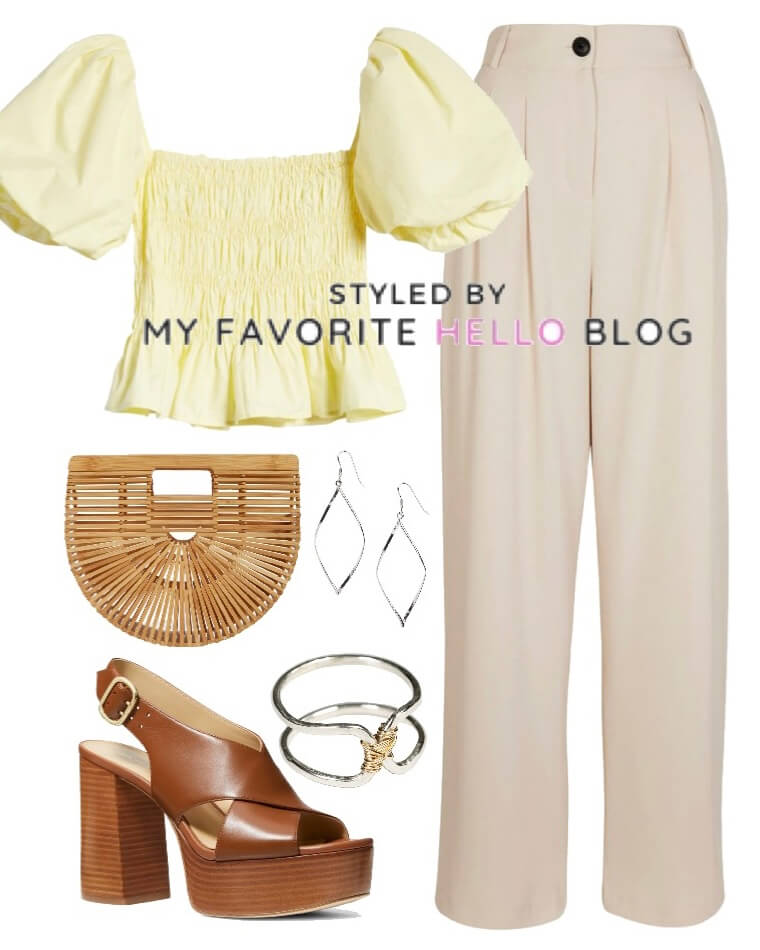 2. Pink and Cream Jeans Weekend Outfit
For a more casual outfit with cream pants, try pairing them with a feminine pink top. I love the ruffle detailing on this blouse. Add some neutral accessories like this white and silver purse, clear heels, and silver jewelry to complete the look for a simple and clean outfit with cream jeans.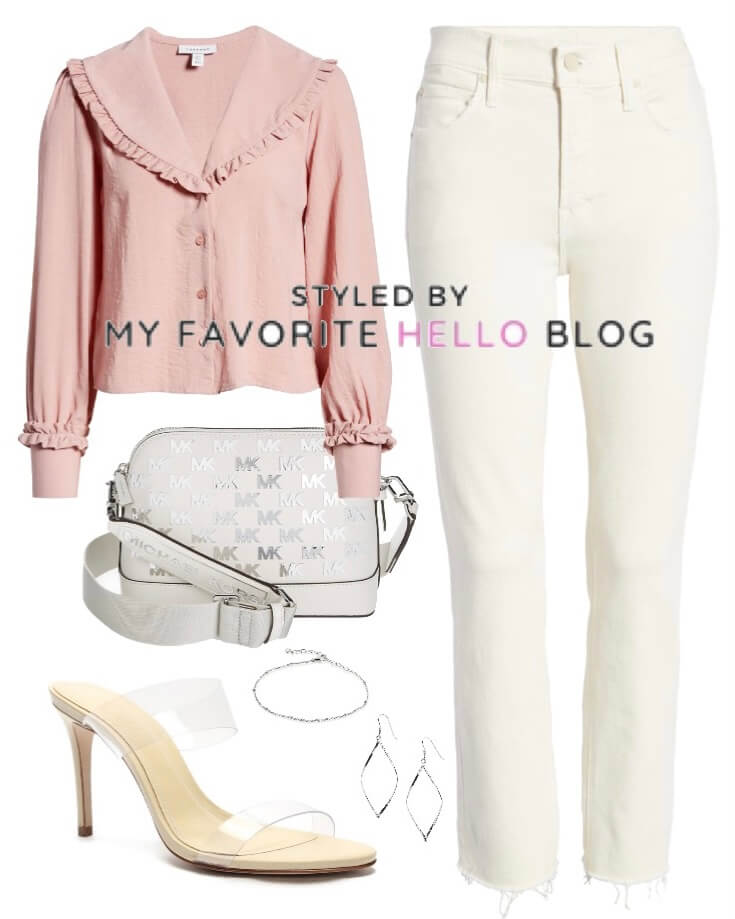 3. Orange and Cream Pants Vacation Outfit
I recommend a brightly colored tank like this orange one with a pair of cream jeans for a casual vacation outfit. Add these gold accented platform sandals which can easily take the look from day to night. Complete the look with this wood handbag and gold ring and earrings.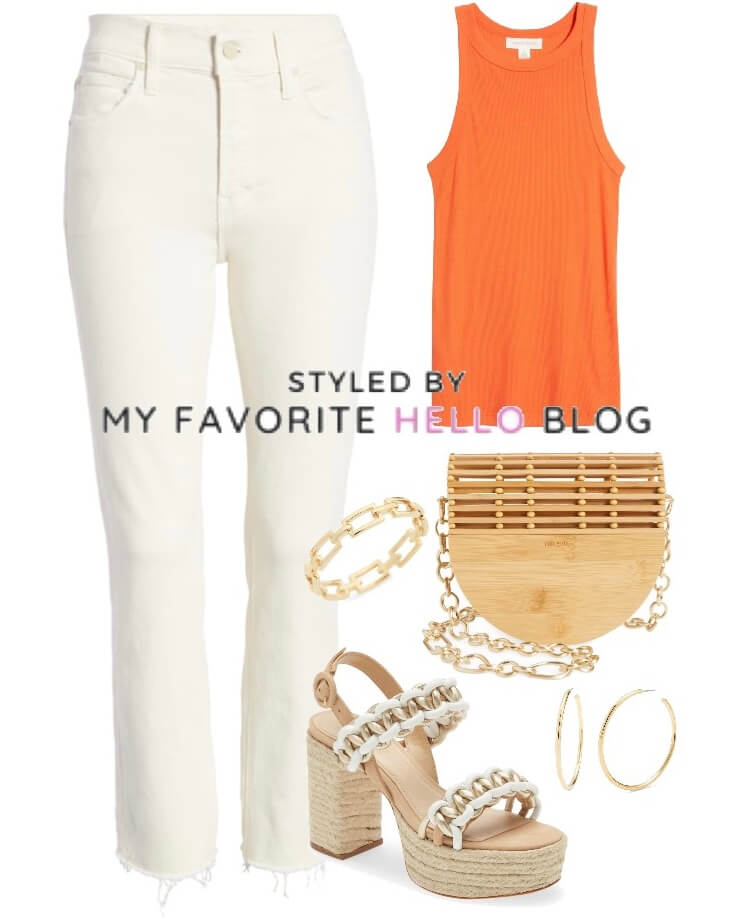 4. Brown and Cream Trousers for a Day to Night Outfit
This brown corset top and wide leg cream trousers are perfect for a night out. Add an animal print handbag and strappy sandals to complement the brown top. Complete the look with this sparkly gold bracelet for a hint of glam to dress up the look for an evening event.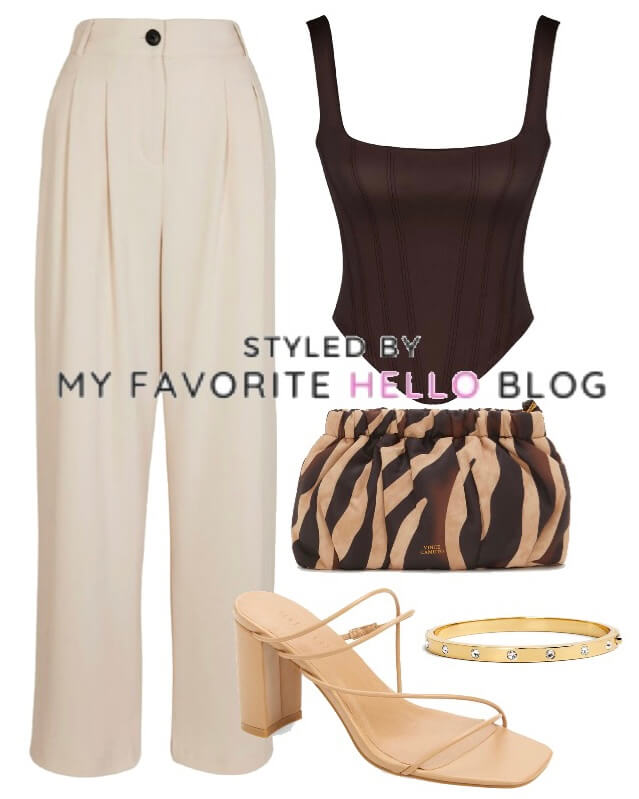 5. White Top and Faux Leather Cream Pants for a Night Out
These faux leather cream leggings are perfect for a monochromatic look with this white top and nude camera bag and platform sandals. This outfit can easily go from day to night, and is comfortable to wear on a night out. Complete the look with a gold bracelet and pair of earrings.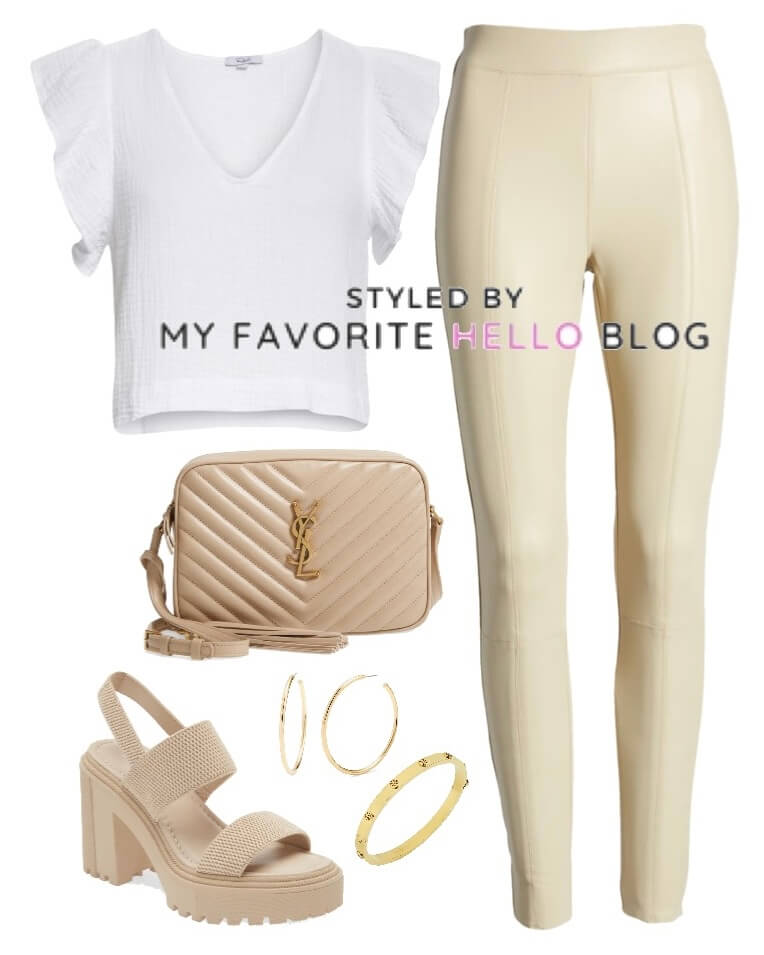 6. Coral and Wide Leg Cream Pants for a Casual Weekend
Try these comfy wide leg cream pants and coral top for a casual weekend outfit. Add these fun white and wood platforms and structured handbag to complete the look for a stylish and polished look.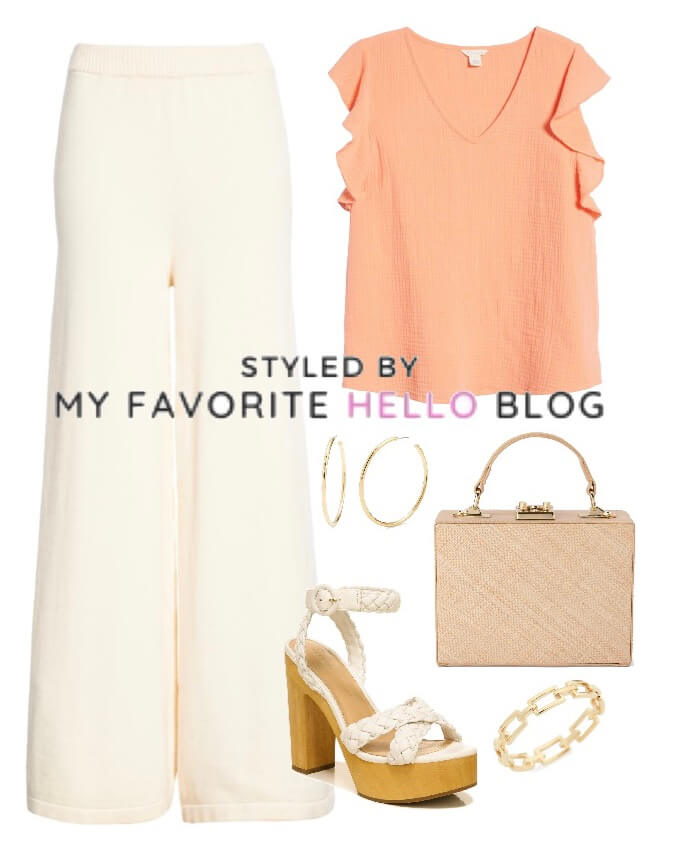 7. Lavender Top and Cream Pants for Going Out
If you are going out, and looking for a chic outfit, I recommend these soft cream pants and one-shoulder lavender top. Add these light rose nude braided sandals and white purse to complete the look.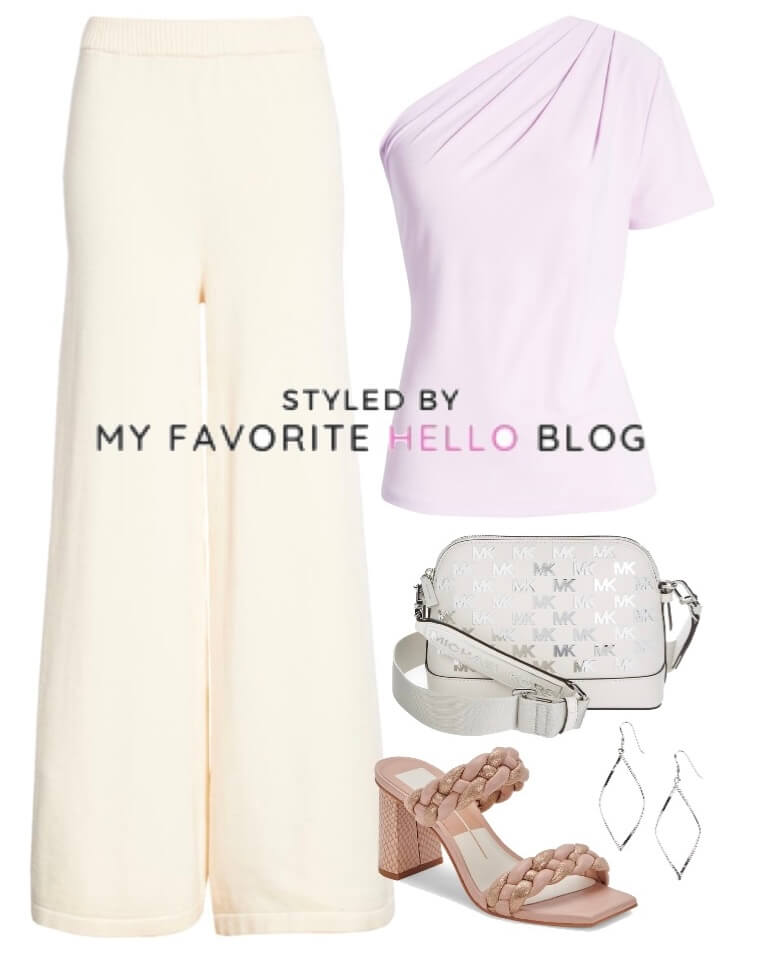 8. Green Sweater and Cream Leggings for a Spring Transition Outfit
You can even pair a green sweater with cream leggings for a cute sweater outfit that easily can transition from fall to spring. This green sweater and lime purse is a colorful look is sure to bring you some joy wearing. Complete the look with these matching cream sandals and two tone ring.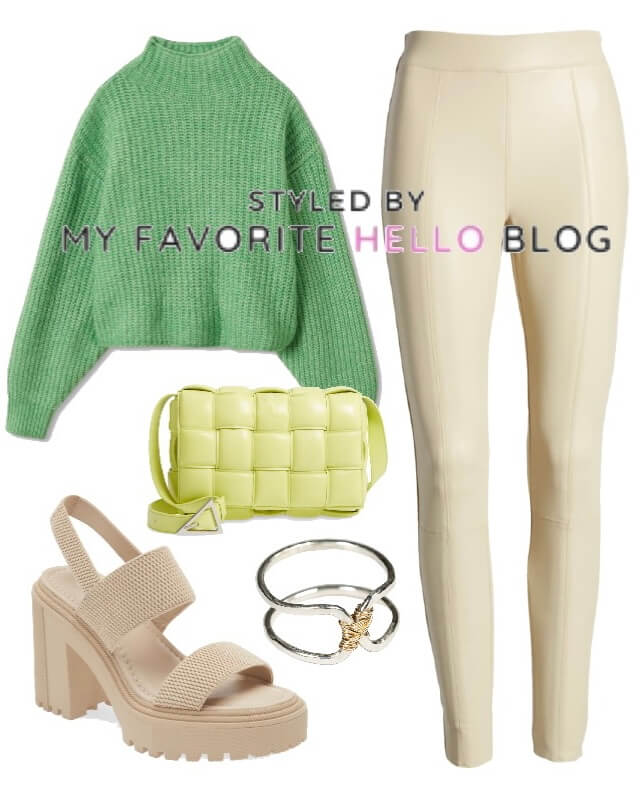 9. Black Top and Skinny Cream Pants for a Night Out
Can you wear black and cream together? You sure can! I recommend this black top and cream skinny pants with a pair of black heels for a fun and classic look for an edgy night out.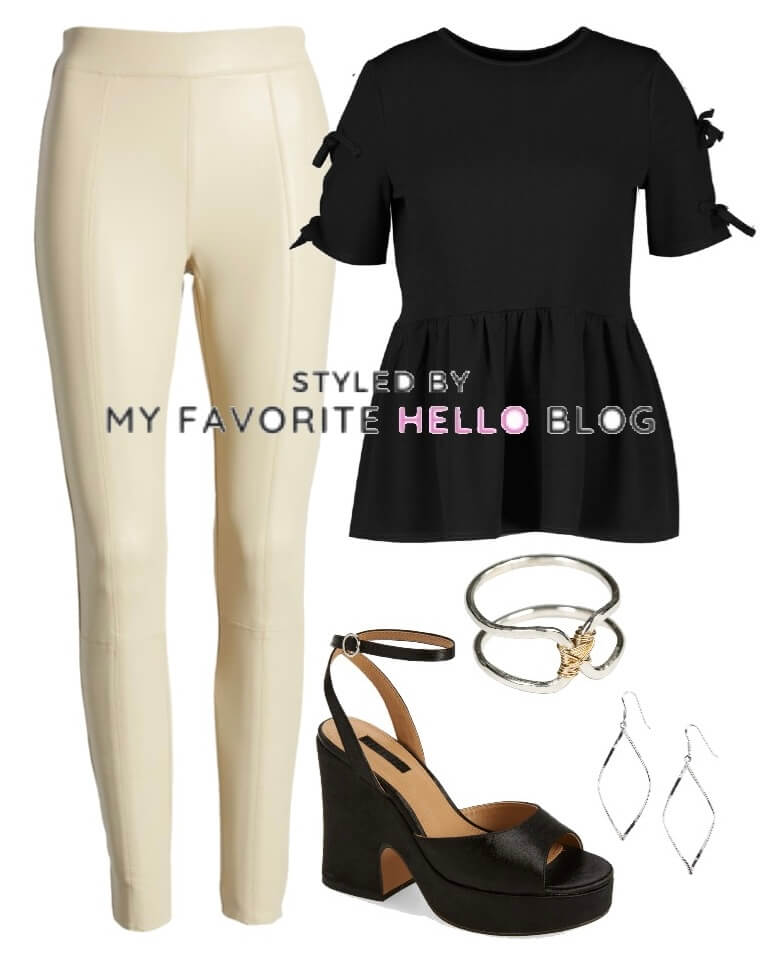 10. Red Sweater and Cream Jeans for a Fall Outfit
Can you wear cream pants in the fall? I recommend adding a red poppy sweater and brown boots with your cream pants for a cozy and comfy fall sweater outfit. If you are looking for more outfit inspiration check out how I styled these outfits with white boots.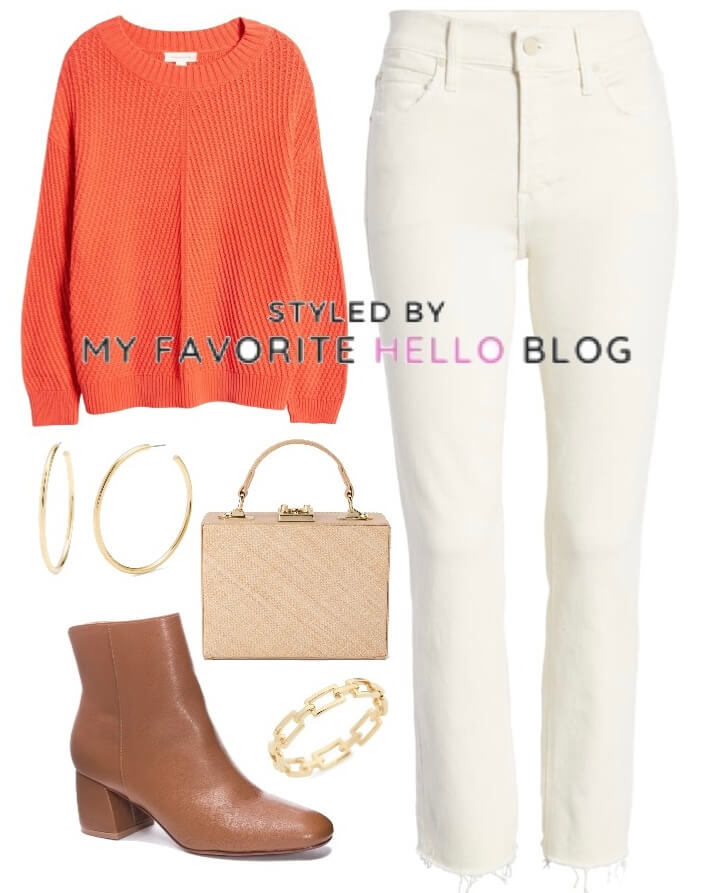 11. Grey Sweatshirt and Cream Trousers for a Casual Weekend
If you want a really casual outfit, try wearing sneakers with your wide leg cream trousers and a grey sweatshirt for a casual and comfortable outfit that is perfect for running around the weekend in. The pink sneakers and yellow handbag add some fun pops of color to this overall neutral and muted outfit.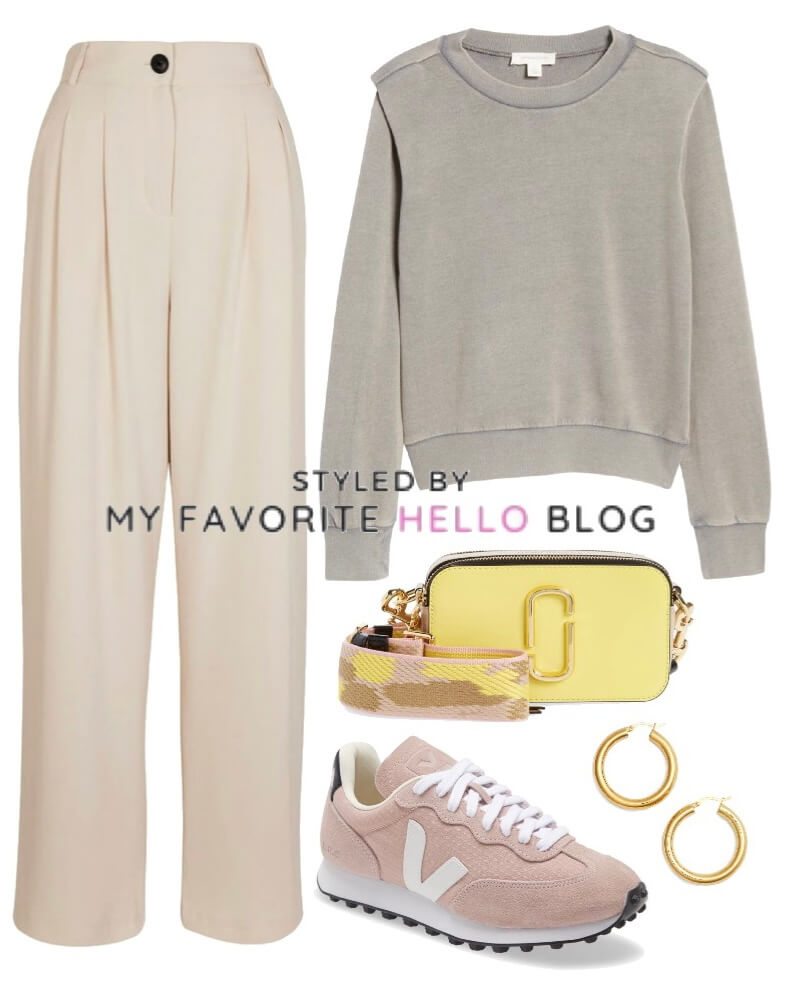 Cream pants are such a classic color, that you can pretty much wear any color with them. In this article I just styled 11 different colors with cream pants and cream jeans to give you outfit ideas. Hopefully you will be inspired to wear cream pants to your next day event or night out!
Which cream pants outfit is your favorite?
Creator of My Favorite Hello and Author of this Article
Amy has 10+ years of experience in fashion and beauty launching digital products for global brands Fenty Beauty, Glossier, Marc Jacobs, Men's Wearhouse and Stitch Fix. She also worked previously as a Senior Stylist at Stitch Fix, and currently as an independent virtual stylist, styling men and women for various occasions from everyday outfits, special occasions, to curating a complete closet. Amy is using her styling experience, fashion and beauty expertise to provide style inspiration and outfit ideas so you can shop for yourself and put together stylish outfits that make you feel confident and beautiful. @styledbymyfavehello
You May Also Enjoy Reading:
10 Looks: How to Style White Boots Outfit Ideas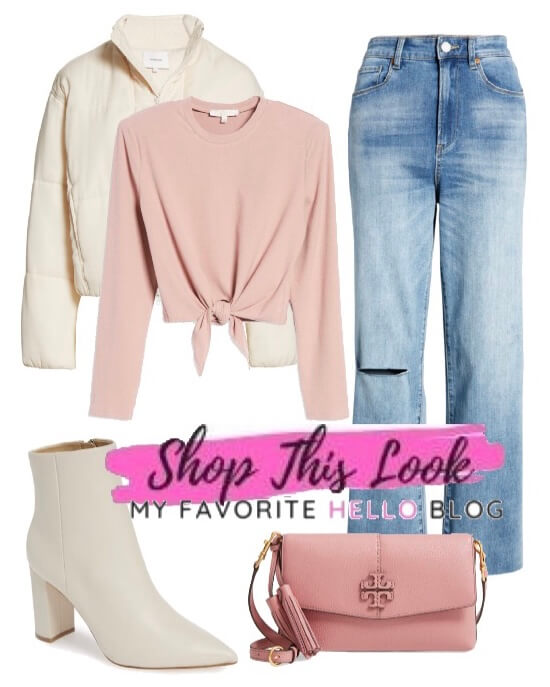 You May Also Enjoy Reading:
13 Looks: What to Wear with Yellow Pants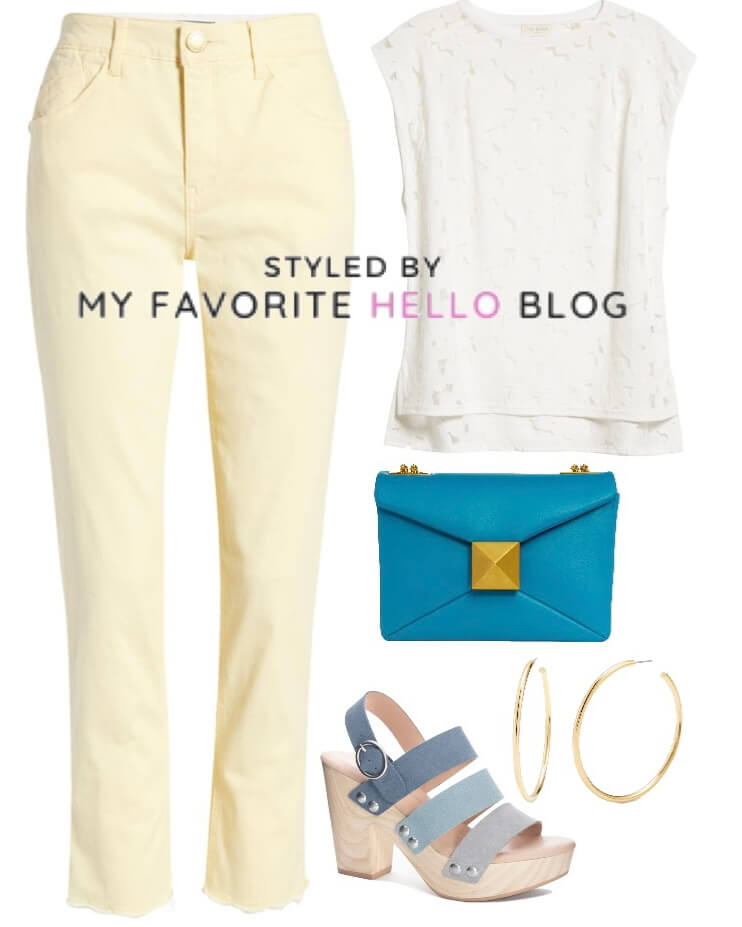 You May Also Enjoy Reading:
Closet Must: How to Wear a White Denim Jacket