16+ Bags Similar to Hermes Kelly
The Hermes Kelly is known for its trapezoid shape and top handle, named after Grace Kelly, a Hollywood Star and the Princess of Monaco. It has a cross over flap and strap closure with a signature padlock. The Hermes Kelly bag is considered an investment piece because of its high price (keep reading for pricing information), but if you can't afford one (yet), there are Hermes Kelly alternatives for every budget. I have hand-picked these recommendations so keep reading.
This article includes affiliate links which means when you make a purchase using my affiliate links, I earn a commission at no additional cost to you. See my Privacy Policy.
Hermes Kelly Prices
According to The Purse Blog, these are the estimated prices for the Hermes Kelly bag:
Hermes Kelly 25cm starts at $10,675 for the Sellier, Epsom and up to $23,100 for the Sellier, Ostrich.
Hermes Kelly 28cm starts at $11,075 for the Sellier, Epsom and up to $25,275 for the Sellier, Ostrich.
Hermes Mini Kelly 20cm starts at $8,250 for the Seller, Epsom and up to $27,575 for the Shiny Croc.
Hermes Kelly Pochette is $6,050 for the Swift and $11.925 for Ostrich.
Hermes Kelly Cut is $6,100 for the Swift and $6,975 for Doblis.
Hermes Kelly Danse is $7,200 for Evercolor and $7,450 for Swift.
The Cheapest Kelly Bag
According to these Hermes Kelly prices, the cheapest Hermes Kelly bag is $6,050 for the Hermes Kelly Pochette Swift. The most expensive Hermes Kelly price is $27,575 for the Shiny Croc.
Where to Buy an Hermes Online
Hermes has a long waiting list, so the best opportunity to buy an Hermes Kelly bag is buying it online. Some reputable places to buy a designer bag online include Farfetch or Fashionphile.
Hermes Kelly for Cheaper
If you want to buy a Hermes Kelly for cheaper, check out these pre-owned designer bag options:
Shop these bags on Farfetch:

Shop these bags on Fashionphile:

Kelly Bag Sizes
According to Fifth Avenue Girl, the Hermes Kelly bag comes in eight sizes, Kelly 15, Kelly 20, Kelly 25, Kelly 28, Kelly 32, Kelly 35, Kelly 40 and Kelly 50. The number in the bag's title is the bag's width of the base.
The Kelly 25 and Kelly 28 are the most popular sizes. Kelly 15 and Kelly 20 are considered mini sizes, and the Kelly 40 and Kelly 50 are the largest sizes.
Hermes Kelly vs Birkin
When choosing between an Hermes Kelly vs. Hermes Birkin, the differences can be subtle, but depending on your style and use, can make a difference in which one you prefer.
What is the difference between the Kelly and Birkin?
The most notable differences between the Kelly and Birkin is the straps and sizes. The Hermes Kelly has one top handle and a removable shoulder strap, while the Birkin has two top handles and no shoulder strap option. Therefore, the Birkin can be carried with the top flap open, while the Hermes kelly cannot when using just the top handle. The Birkin comes in only 3 sizes (25, 30, and 35 cm) as opposed to the Kelly's 8.
The biggest difference between the Kelly and Birkin is the price. While the Kelly is more "reasonably" priced from $6k to $28k, the Birkin can carry a price tag ranging from $11k to $300k.
Brands that look like Hermes Kelly
There are many high quality and classic handbag brands that make bags that look like the Hermes Kelly without the high price tag. There's similar styles from other luxury designers such as Salvatore Ferragamo and Saint Laurent, or more affordable options from American designers such as Tory Burch and Kate Spade.
If a new or pre-owned Hermes isn't in your budget, you might want to try some other bags that have a similar look and feel to be sought after as Hermès Kelly Alternatives.
1. Launer Traviata
Launer Traviata bags are a reflection of London craftsmanship. With it's 100% calf leather, fold over flap, top handle, detachable and adjustable shoulder strap, it's a luxurious alternative for $2k.

2. Delvaux Tempête
The Tempete is an edgier version of the Hermes Kelly with its metal studs.

3. Salvatore Ferragamo Creations Top Handle
This polished leather bag from Salvatorre Ferragamo is a timeless alternative for $2,500. 

4. Saint Laurent Manhattan
The Saint Laurent Manhattan leather handbag is a luxurious alternative to the Hermes Kelly. It's magnetic clip buckle and leather handles present a modern alternative to the Hermes classic.

5. Fendi Peekaboo Mini Napa Top Handle
The Fendi Peekaboo chic tote is made from finely crafted calfskin leather. 

6. Salvatore Ferragamo The Studio Leather Top Handle
This boxy silhouette is crafted in Italy of finely grained leather and Gancio hardware.

7. Tory Burch Lee Radziwill
The Tory Burch Lee Radziwill is a modern and affordable alternative to the Kelly. It features a mixture of leather and suede, a buttery softness, and a signature lock and key. It's my favorite affordable alternative that is stylish and luxurious.

8. Ralph Lauren Medium RL50 Quilted Tote Bag
The burnished leather of the Ralph Lauren tote is perfect for travel.

9. MICHAEL KORS Emilia Large Pebbled Leather Satchel
The Michael Kors pebbled leather satchel is a perfect everyday bag. At less than $500, it's a very affordable and stylish alternative to the Kelly.

10. Mulberry Mini Zipped Bayswater Tote
The sporty style of this tote is roomy and elegant.

11. Kate Spade Staci Medium Satchel
This classic and feminine top handle satchel by Kate Spade captures the structured shape of the Hermes Kelly bag for only $150.

Similar Hermes Kelly Bags on Amazon
If you are looking for some very inexpensive but quality Hermes Kelly lookalike bags, I recommend these bags on Amazon.
Under $40
This bag under $35 has a crocodile appearance with a top carry handle and detachable shoulder strap.

This cowhide alternative is the perfect Hermes Kelly look-a-like for under $40.

Under $50
This large satchel has a front belted lock and durable gold hardware.

This vegan leather structured handbag is a high quality look-a-like.

Hermes Kelly Alternatives
The Hermes Kelly is a classic handbag that eludes status and luxury with a matching price tag. If you are looking for a more affordable alternative or even a more modern style, try one of the Hermès Kelly Alternatives featured above. Let me know which handbag is your favorite in the comments.
Creator of My Favorite Hello and Author of this Article
Amy has 10+ years of experience in fashion and beauty launching digital products for global brands Fenty Beauty, Glossier, Marc Jacobs, Men's Wearhouse and Stitch Fix. She also worked previously as a Senior Stylist at Stitch Fix, and currently as an independent virtual stylist, styling men and women for various occasions from everyday outfits, special occasions, to curating a complete closet. Amy is using her styling experience, fashion and beauty expertise to provide style inspiration and outfit ideas so you can shop for yourself and put together stylish outfits that make you feel confident and beautiful. @styledbymyfavehello
You May Also Enjoy Reading:
How I Never Pay Full Price for My Designer Handbags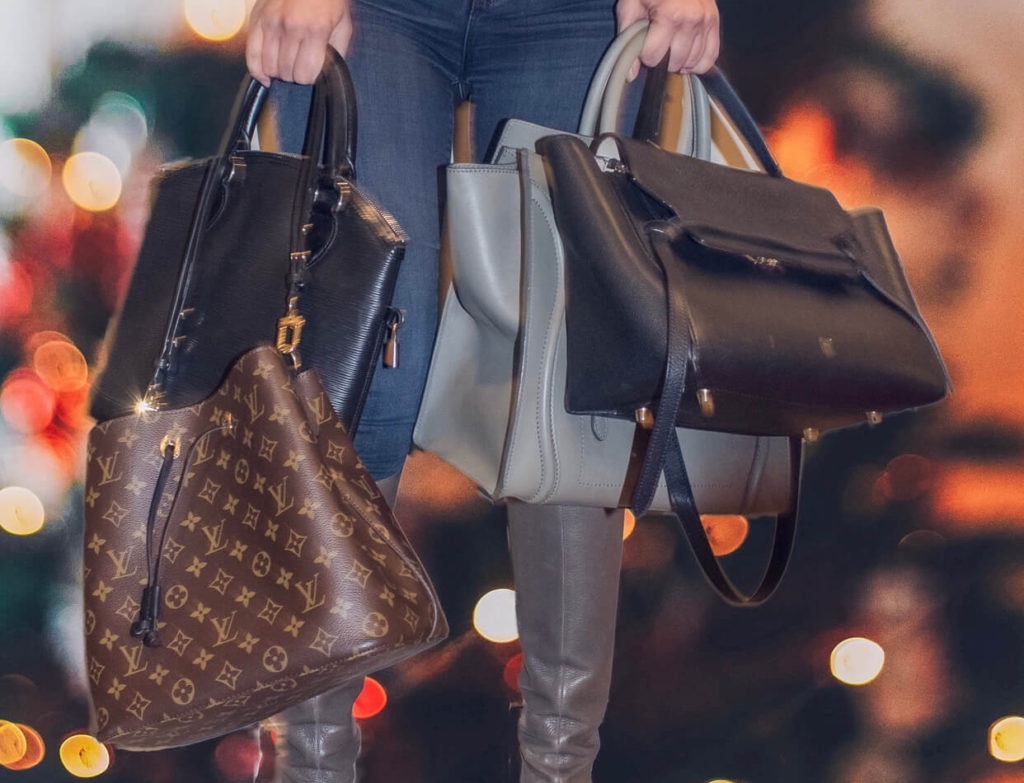 You May Also Enjoy Reading:
23 Brands Similar to Polène: Minimal and Structural Bags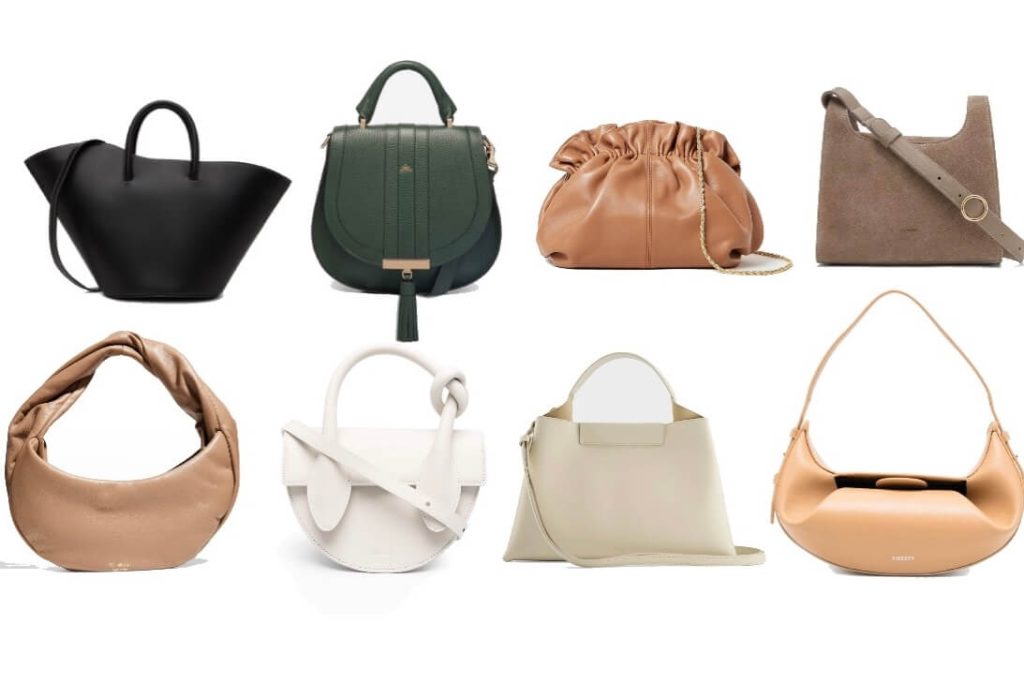 You May Also Enjoy Reading:
12 Brands similar to Mlouye: Modern & Architectural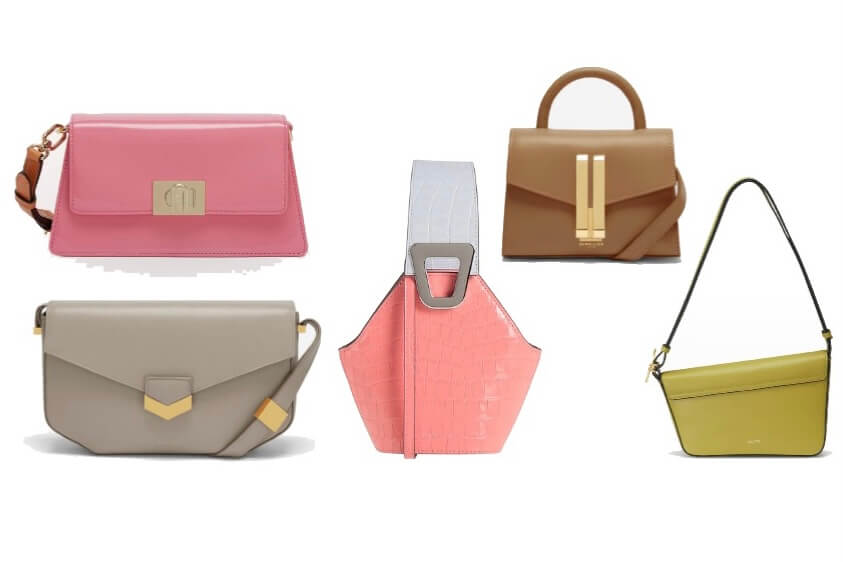 You May Also Enjoy Reading:
10 Brands of Jewelry like Kate Spade: Elegant, Playful, and Distinct