Alternatives to Represent Clothing
If you are looking for brands like Represent clothing, I've compiled this list of 11 brands that have a similar aesthetic. Whether your budget is similar, more or less, there is a brand for every budget. Keep reading for more details on these brands similar to Represent.
This article includes affiliate links which means when you make a purchase using my affiliate links, I earn a commission at no additional cost to you. See my Privacy Policy.
What Represent Clothing is Known For
Represent is a British luxury streetwear fashion brand known for its use of shapes, fabrics, and custom fits. Represent has a focus on its design and manufacturing processes, and excellent craftsmanship. 
Represent is best known for its three pillars: 247, Blank and Owner's Club which put out an annual collection. The 247 collection consists of military silhouettes combined with technical fabrics that can easily go from street to gym to street. The Blank collection consists of minimal and essential, everyday pieces. Lastly, the Owner's Club collection is for Represent enthusiasts, consisting primarily of their everyday pieces with their logo.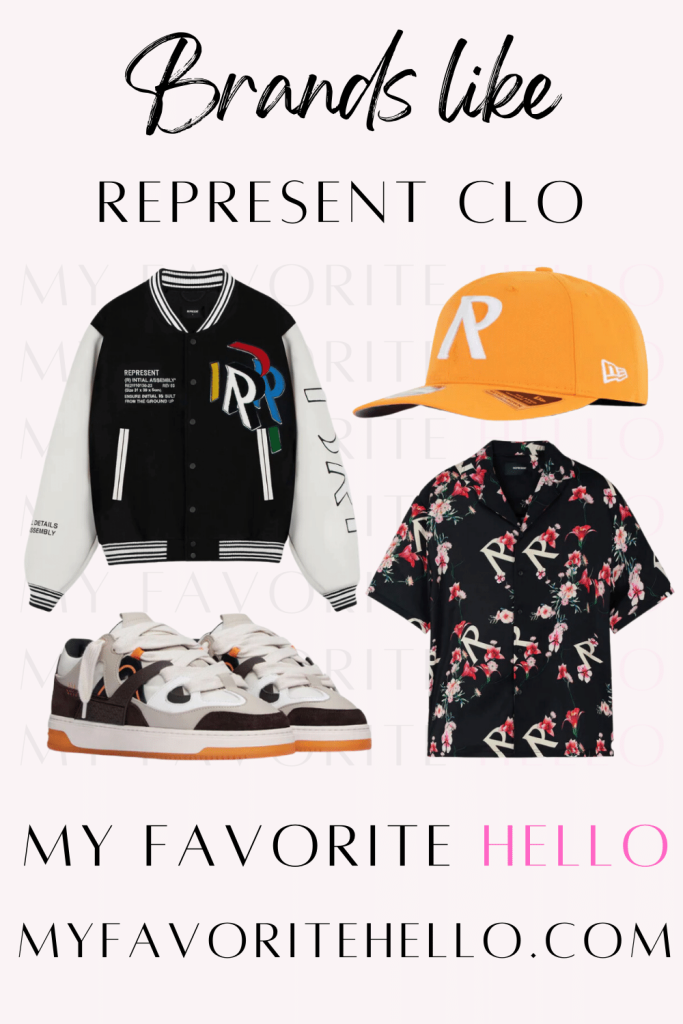 Is Represent Clothing Worth the Price?
Like most streetwear brands, Represent Clothing is an independent clothing brand, and has a pricepoint that is representative of its high quality, unique designs, and luxurious components. Represent's pricepoint reflects its commitment to design and craftmanship.
Represent clothing can be found on their own website, Neiman Marcus, and FarFetch.
Hoodies range from $175 to $245
Outerwear ranges from $245 to $495
Denim ranges from $225 to $325
Footwear ranges from $110 to $375

Brands Similar to Represent Clothing
For those looking for an alternative to Represent clothing, there are plenty of other designers who offer streetwear collections that are just as unique and stylish for every budget. Here I will explore some of the alternative designers to Represent and their signature styles.
1. AMI Alexandre Mattiussi
AMI Alexandre Mattiussi was founded after being a designer for Givenchy, Marc Jacobs, and Dior. His aesthetic is simplicity and everyday essentials with an attention to tailoring. AMI is similar to Represent's offering of minimal and essential, everyday streetwear pieces. AMI is at a higher pricepoint than Represent so would be good alternative if you are looking for a high-end end, luxury designer looks similar to Represent.
Hoodies range from $460 to $515
Outerwear ranges from $485 to $3K+
Denim ranges from $285 to $530
Footwear ranges from $240 to $1K+

2. Saturdays NYC
Saturdays NYC is a lifestyle brand inspired by the surf, skate, and art culture of New York City. I like the laid-back styles and clean, contemporary designs that can be found in their clothing. I think Saturday NYC's aesthetic is a bit more trendy and brighter than Represent but still very similar in design at a similar to friendlier pricepoint than Represent.
Hoodies range from $115 to $225
Outerwear ranges from $175 to $525
Pants ranges from $125 to $245
Footwear ranges from $145 to $285

3. Aimé Leon Dor
Aimé Leon Dore is a fashion and lifestyle brand based in Queens, New York, influenced by hip hop culture. This streetwear brand is known for its strong mix of streetwear and tailored workwear. If you are looking for a brand like Represent with modern and tailored urbanwear in a similar pricepoint, check out Aime Leon Dore. I also recommend 24 similar brands like Aimé Leon Dore.
Hoodies range from $165 to $195
Outerwear ranges from $215 to $795
Pants ranges from $250  to $395
Footwear ranges from $130 to $250

4. AllSaints
AllSaints is a contemporary clothing known for its leather and statement-making looks. Their collections are inspired by Japanese streetwear, minimalist branding, and a logo edit. AllSaints is a brand similar to Represent at a similar pricepoint.
Hoodies range from $109 to $345
Outerwear ranges from $199 to $659
Denim ranges from $169 to $229
Footwear ranges from $89 to $299

5. Supreme
Supreme has become the core of New York skate, punkhead, and hip hop culture. It's drops and box logo are very popular among streetwear enthusiasts, and is worth checking out if you like Represent.
Hoodies range from $95 to $625
Outerwear ranges from $235 to $3K+

6. Only NY
Only NY is inspired by the City, outdoors, and the arts offering street, sport, and outdoor apparel and accessories. Only NY is another alternative to Represent but cheaper, and with a sportier, nature-inspired aesthetic.
Hoodies range from $88 to $120
Bottoms range from $105 to $180
7. Blvck Paris
Blvck Paris is a lifestyle apparel & accessories brand founded in 2017 by French designer, Julian O'hayon. Blvck Paris is known for its "all black" clothing, accessories and leather goods for men and women. If you are looking for a brand like Represent with a darker ninja aesthetic in a similar pricepoint, I recommend Blvck Paris.
Hoodies range from $168 to $350
Outerwear ranges from $182 to $525
Denim ranges from $161 to $287

8. Twenty Montreal
Twenty Montreal is known for its avant-garde designs and use of unique fabrications in their clothing. The brand's experimental approach to streetwear is similar to Represent clothing as they push the boundaries of what streetwear.
Hoodies range from $175 to $228
Outerwear ranges from $358 to $450
Bottoms range from $98 to $250

9. Talentless
Talentless offers simple, minimalist streetwear-inspired clothing with a focus on comfort and quality. If you like Represent's Owner's Club collection, then you might like Talentless' hoodies and sweatpants.
Hoodies and sweatpants range from $99 to $129
10. Apthcry
Apthcry is a streetwear essentials brand that specializes in socks for those that are sneaker enthusiasts. The brand was founded by industrial designers that combine comfort, durability and design into their looks. The brand has branched out to other apparel and accessories.
Socks range from $14 to $17 per pair
Hoodies range from $65 to $120
11. BoohooMan
BoohooMan is a fast-fashion brand that offers trendy streetwear at affordable prices. I put BoohooMan on this list because if you are looking for up-to-date styles and a brand that is much cheaper than Represent, I recommend checking out BoohooMan.
Hoodies range from $14 to $80
Outerwear ranges from $5 to $125
Denim ranges from $42 to $88

Which brands like Represent do you recommend?
Creator of My Favorite Hello and Author of this Article
Amy has 10+ years of experience in fashion and beauty launching digital products for global brands Fenty Beauty, Glossier, Marc Jacobs, Men's Wearhouse and Stitch Fix. She also worked previously as a Senior Stylist at Stitch Fix, and currently as an independent virtual stylist, styling men and women for various occasions from everyday outfits, special occasions, to curating a complete closet. Amy is using her styling experience, fashion and beauty expertise to provide style inspiration and outfit ideas so you can shop for yourself and put together stylish outfits that make you feel confident and beautiful. @styledbymyfavehello
You May Also Enjoy Reading:
24 Brands like Aime Leon Dore that are Slept On: Street, Preppy, and Cool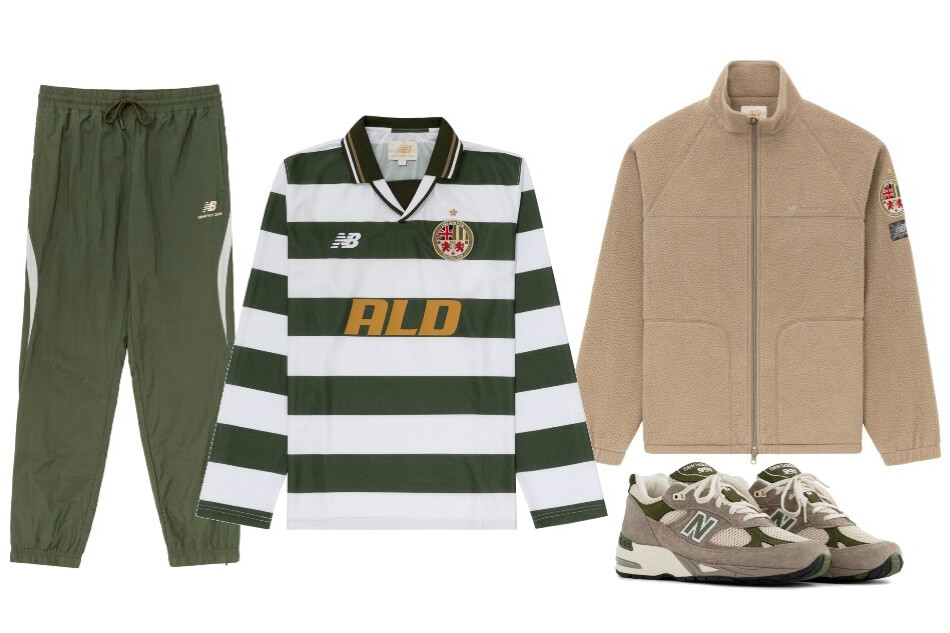 You May Also Enjoy Reading:
12 Brands like Rick Owens: Avant Garde & Minimal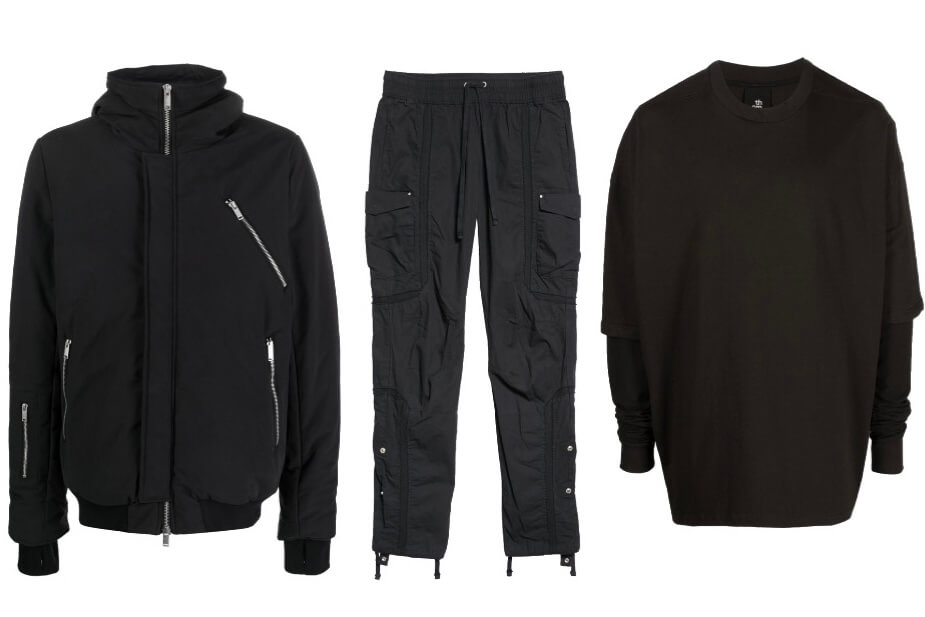 You May Also Enjoy Reading:
10 Brands Similar to Von Dutch: Iconic, Nostalgic & Influential