Mid-Range Designer Brands like Mlouye
If you're looking for bags similar to Mlouye, check out these other handbag brands that are also known for having sculptural and architectural shapes. These brands have clean lines and minimal branding. This list will introduce you to 12 niche, top-end brands with a similar design aesthetic and pricepoint to Mlouye.
This article includes affiliate links which means when you make a purchase using my affiliate links, I earn a commission at no additional cost to you. See my Privacy Policy.
What is Mlouye known for?
Mlouye was founded by Meb Rure, who started designing bags after she realized there was a gap in the market for high-quality, stylish bags at affordable prices. Mlouye's designs are inspired by art and architecture, resulting in some of the most innovative bag designs on the market today.
What sets Mlouye apart from other brands is its commitment to sustainability. The company uses eco-friendly materials like organic cotton and recycled leather to create their products, reducing their carbon footprint while maintaining quality.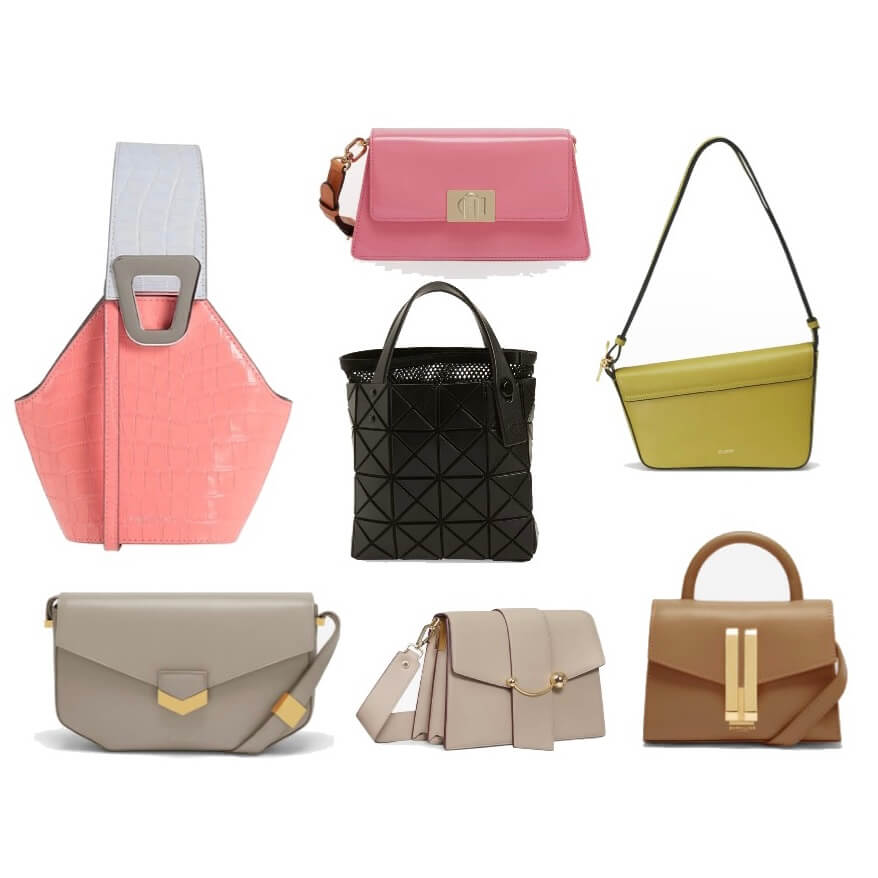 Is Mlouye a luxury brand?
Typically, luxury brands are known for their exclusivity, exceptional quality, and high price points. They cater to a niche market of customers who value craftsmanship and attention to detail.
When it comes to Mlouye, there are certainly aspects of the brand that align with these characteristics. Their handbags are made from premium leather and other high-quality materials, which lends itself to durability and longevity. I would consider Mlouye a luxury brand at a mid-range pricepoint.
Brands that are Similar to Mlouye
For those looking for an alternative to Mlouye's modern and architectural designs, there are plenty of other designers who offer pieces that are just as unique and stylish for every budget. Here I will explore some of the alternative designers to Mlouye and their signature styles.
1. Demellier London
DeMellier was founded in London and is known for its bags that are made of quality sustainably resourced materials. Its signature design is the two gold bars closure. DeMellier is one of my favorite niche handbag brands because of their distinct designs, quality craftsmanship, and affordable pricepoints that offer supreme value in the luxury handbag category.
DeMelllier handbags are priced from $265 to $795.

2. Polène
Polène handbags have become very popular because of their interesting sculptural shapes, graceful curves, strong and classic lines, and minimal branding and hardware. The designs are unique and distinctive while maintaining a chic and minimal design aesthetic, making it another one of my favorite picks for brands to check out if you like Mlouye. If you like Polène, check out these brands I think are similar to Polène.
Polène handbags are priced from $180 to $430.
3. Bao Bao Issey Miyake
Bao Bao Issey Miyake is the fun handbag brand of Issey Miyake. The geometric and 2D shapes characterize these bags that I think are similar to the joyful and playful designs of Mlouye.
Issey Miyake handbags are priced from $200 to $1,200.

4. SENREVE
SENREVE creates luxury handbags that are feminine and versatile. Their handbags are made from 100% Italian leather, structured, durable and water resistant. SENREVE is recognized by its signature Crescent Clasp in 14K gold-plated or silver-tone hardware. I love this brand because you have the option to customize leather, texture, color, and strap.
SENREVE's handbags are priced from $250 to $1,175.

5. Furla
Furla was founded in 1927 by the Italian family Furlanetto. The brand is known for its focus on quality, workmanship and style crafted of genuine leather.
Furla's handbags are priced from $138 to $698.

6. JW PEI
JW PEI is based out of Los Angeles. This brand is known for its minimalist designs made from vegan materials. JW PEI is much cheaper than Mlouye.
JW PEI's handbags are priced from $25 to $250.

7. Cuyana
Cuyana is focused on timeless design, luxury quality, and sustainability. The brand's classic designs are simple and functional, made in mostly neutral colors.
Cuyana bags are priced from $68 to $548.

8. Danse Lente
Danse Lente is a London based brand known for its modern and architectural designs.
Danse Lente handbags range from $188 to $388.

9. Von Holzhausen
Von Holzhausen is a handbag company that uses vegan leather made of plant based materials.
Von Holzhausen handbags are priced from $95 to $495.

10. Oryany
Oryany is a brand based in Korea. I love the interesting shapes made by this brand.
Oryany handbags are priced from $238 to $388.

11. BOYY
BOYY is a luxury handbag brand established in New York. The brand's signature design is defined by an oversized buckle or gold hardware.
BOYY handbags are priced from $395 to $1,690.

12. Strathberry
Strathberry is a luxury leather goods brand based in Edinburgh. Strathberry is known for its minimal and chic aesthetic and a signature bar closure. They consider themselves to be elegant, understated, with a high attention to detail. If you love Strathberry you will like these brands similar to Strathberry.
Strathberry handbags are priced from $235 to $975.

Which brands like Mlouye do you recommend?
Creator of My Favorite Hello and Author of this Article
Amy has 10+ years of experience in fashion and beauty launching digital products for global brands Fenty Beauty, Glossier, Marc Jacobs, Men's Wearhouse and Stitch Fix. She also worked previously as a Senior Stylist at Stitch Fix, and currently as an independent virtual stylist, styling men and women for various occasions from everyday outfits, special occasions, to curating a complete closet. Amy is using her styling experience, fashion and beauty expertise to provide style inspiration and outfit ideas so you can shop for yourself and put together stylish outfits that make you feel confident and beautiful. @styledbymyfavehello
You May Also Enjoy Reading:
23 Brands Similar to Polène: Minimal and Structural Bags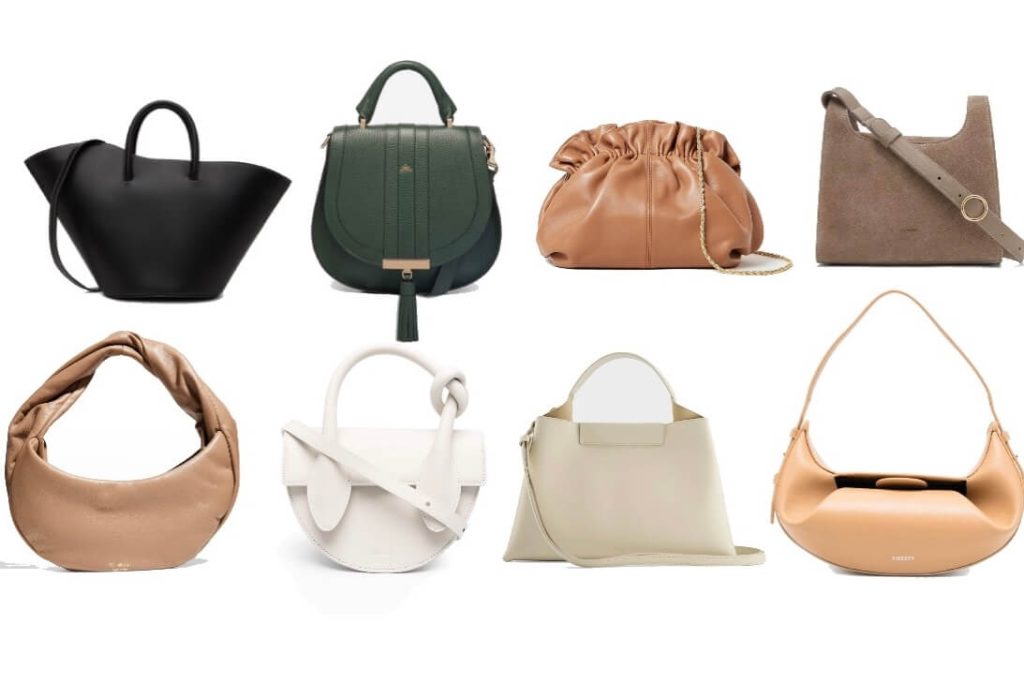 You May Also Enjoy Reading:
13 Brands like Strathberry: Elegant and Understated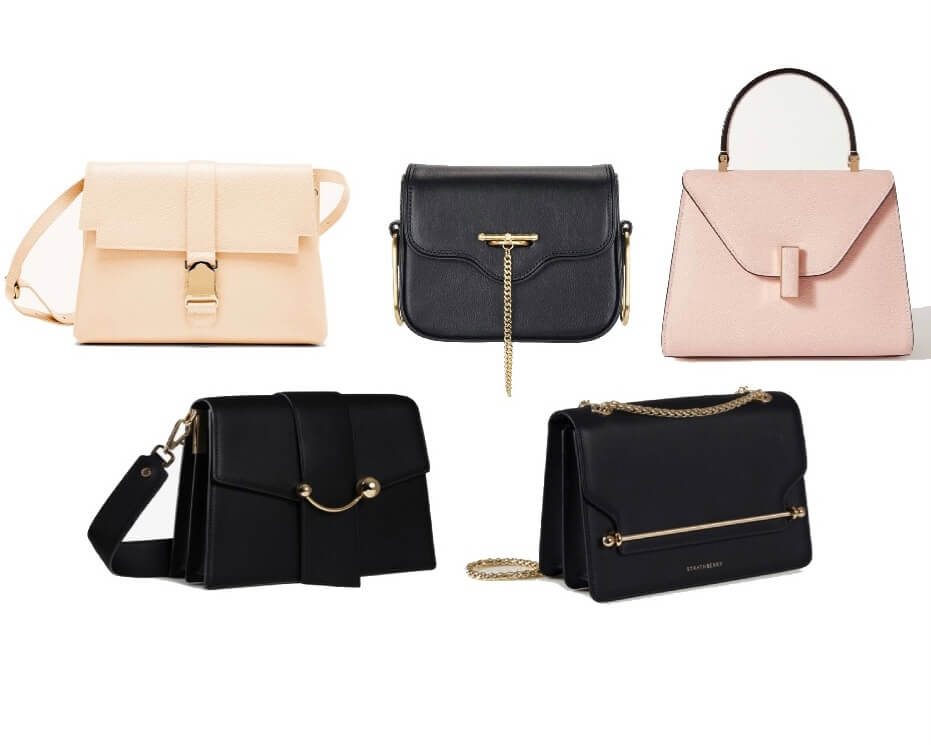 You May Also Enjoy Reading:
11 Handbag Brands like Cuyana: Classic and Functional
You May Also Enjoy Reading:
12 Brands Similar to Mlouye: Modern & Architectural
You May Also Enjoy Reading:
19 Brands Similar to Ulla Johnson: Chic, Artisan, and Boho