How to Buy Authentic Designer Bags at a Discount
I am huge fan of designer handbags, to the point where I will only carry a handbag that is a designer brand name. It's my splurge item, and usually the only clothing item I buy designer! I love Chanel, Celine, Gucci and Louis Vuitton. Having a habit for buying designer handbags can quickly add up, but I've found from my experience that paying full price isn't always necessary. I'm going to share with you how I get my designer handbags at a discount, and what to look for to ensure the best authentic quality for the price!
This article includes affiliate links which means when you make a purchase using my affiliate links, I earn a commission at no additional cost to you. See my Privacy Policy.
Where to Find Authentic Designer Handbags at Prices Below Retail
Most luxury designer handbag brands such as Chanel, Louis Vuitton, Hermes and Celine never go on sale or are sold below market price at their own brand stores or department stores. Therefore, the only way to get these authentic designers handbags below retail is to buy them from a consignment retailer, where you can buy designer bags in new or used condition. If you are willing to search, you can find some authentic designer bags for cheap.
There's a few different outlets to find gently used designer handbags. Shopping resellers on Instagram and Poshmark can be a great place to find unique, hard to find bags, but can be tricky in terms of the variety of inventory and availability of items.
There are also plenty of smaller, boutique consignment shops you can find locally. Again, inventory can usually be limited and also requires constant in-store visits to keep up with what's newly available.
My favorite way to shop secondhand designer handbags is bigger, well known online consignment stores such as The RealReal and Fashionphile. Because the inventory of gently used items can vary, and change quickly, being able to browse and shop online is key to finding those must-have designer bags at a discount! In addition, because they usually have multiples of classic designs, it usually brings the price down which is always a great thing!
Pre-Owned Luxury at The RealReal and Fashionphile
The RealReal is a large marketplace for authenticated luxury consignment items and a great place to find designer handbags at a discount. While I shop mostly online, The RealReal does have retail stores across the U.S. The RealReal doesn't just sell designer handbags, but also fine jewelry, watches, fine art, and home decor. Some of my favorite brands items to shop at The RealReal are Chanel, Louis Vuitton, Hermès, and Celine.
Fashionphile is another well-known and large reseller of pre-owned luxury and my go-to for finding designer handbags at a discount. It has a few showrooms and selling studios mainly in CA and NYC, but their online site is the most convenient way to shop. Fashionphile primarily sells handbags, watches, jewelry, and other accessories. It also carries a large selection of pre-owned Chanel, Louis Vuitton, Cartier, and Tiffany.
What Kind of Discount Can You Expect on Pre-Owned Designer Bags
It will depend on the designer as to what kind of discount you can get on a designer bag. For example, Chanel bags usually only provide for $50-300 off retail depending the style, year, and condition. Louis Vuitton is another brand that is about $100-400 depending on the style and condition.
For a deeper discount try Gucci, which I find is usually $400-600 off retail depending on the style and condition.
When it comes to a high-end bag, I usually will only buy Chanel bags that are vintage as it offers the best discount. When spending thousands of dollars on a bag, a discount of $50-150 usually isn't worth it to me when I can get the bag brand new, and Chanel will usually hold it's value.
With Louis Vuitton or Celine, I love to buy these bags pre-owned. I find the value doesn't hold as well as Chanel so getting even a $100 discount makes it worth it to buy these brands pre-owned.
But it's all up to your own personal choice and budget!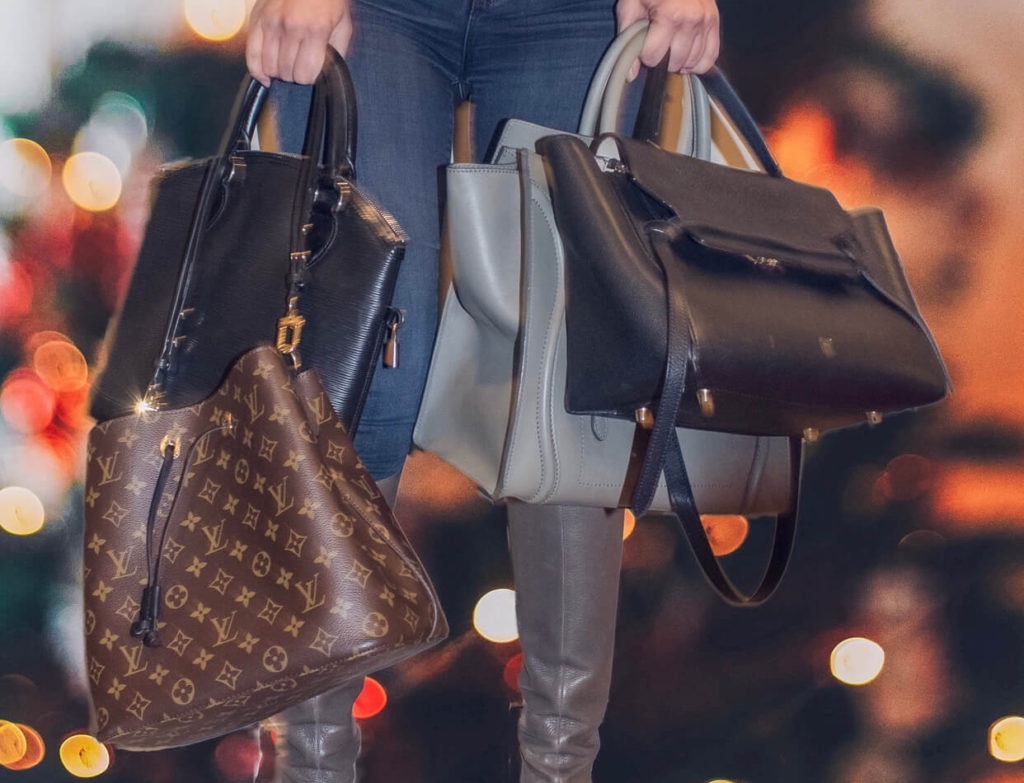 How to Get the Best Deal on a Designer Bag
Buying a pre-owned bag is my preference because I can usually get a great deal if I look for the right things. Here's what I look for to get the best price on a designer bag:
Classic Styles: A classic style that is more common is going to have a larger inventory, less demand, and therefore, a deeper discount from retail. Unique, special editions, or harder to find styles will not have much of a discount, and could even sell for above retail.
Condition: I like my bags to be in like new condition. I will never compromise on the structure of the bag which I believe is the biggest sign of wear on a bag. If you don't mind less than ideal structure, you can get a great deal. I like the structure, exterior, corners, and handles to be like new. However, I will look for bag with interior markings, such as pen marks. It lowers the price, but since it's internal no one will see it!
Dustbags, Box, Tags, Receipts: If you want the box it usually is added to the price. I look for handbags without the dustbag, box, original tags or receipt which will usually save me another $50 or so. Some people like having the dustbag but the retailer will usually provide one of their own, so if you don't need the designer dustbag, it's a great way to save more money.
Sales & Promotions: Chanel and Louis Vuitton never run promotions on their luxury handbags. However, retailers like The RealReal and Fashionphile will mark down bags after a certain amount of time, and even run promotions for holidays and other special times during the year. It's a great way to save on a pre-owned designer bag!
Shop Pre-Owned Louis Vuitton

Shop Pre-Owned Chanel

Shop Pre-Owned Gucci

Shop Pre-Owned Celine

Share in the comments your best pre-owned luxury finds from The RealReal or Fashionphile and how you buy your designer handbags at a discount.
Creator of My Favorite Hello and Author of this Article
Amy has 10+ years of experience in fashion and beauty launching digital products for global brands Fenty Beauty, Glossier, Marc Jacobs, Men's Wearhouse and Stitch Fix. She also worked previously as a Senior Stylist at Stitch Fix, and currently as an independent virtual stylist, styling men and women for various occasions from everyday outfits, special occasions, to curating a complete closet. Amy is using her styling experience, fashion and beauty expertise to provide style inspiration and outfit ideas so you can shop for yourself and put together stylish outfits that make you feel confident and beautiful. @styledbymyfavehello
You May Also Enjoy Reading:
Hermès Kelly Alternatives for Every Budget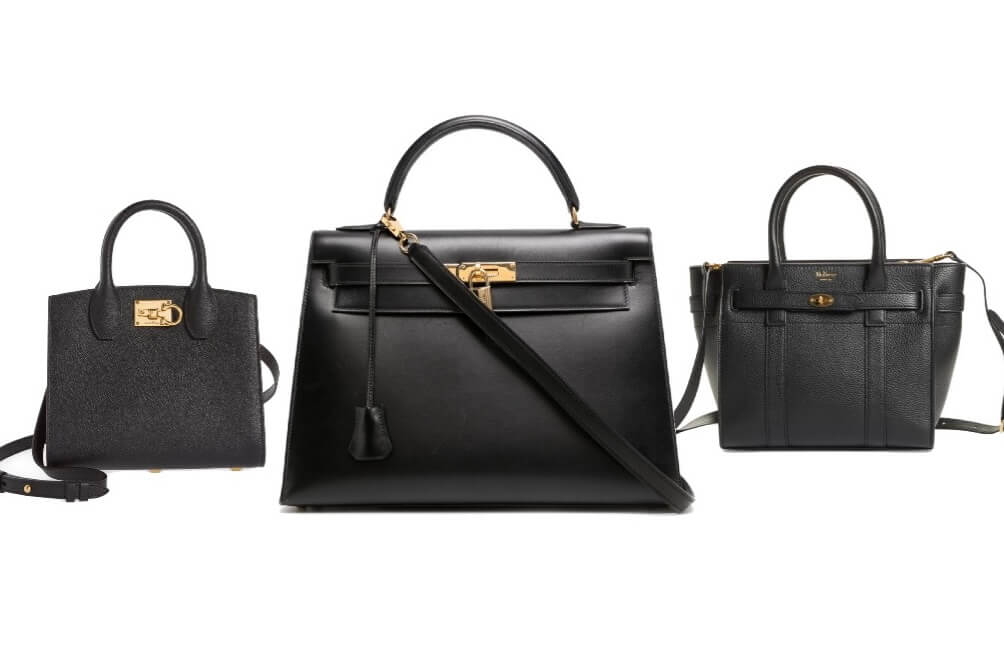 You May Also Enjoy Reading:
15 Handbag Brands Like Kate Spade to Shop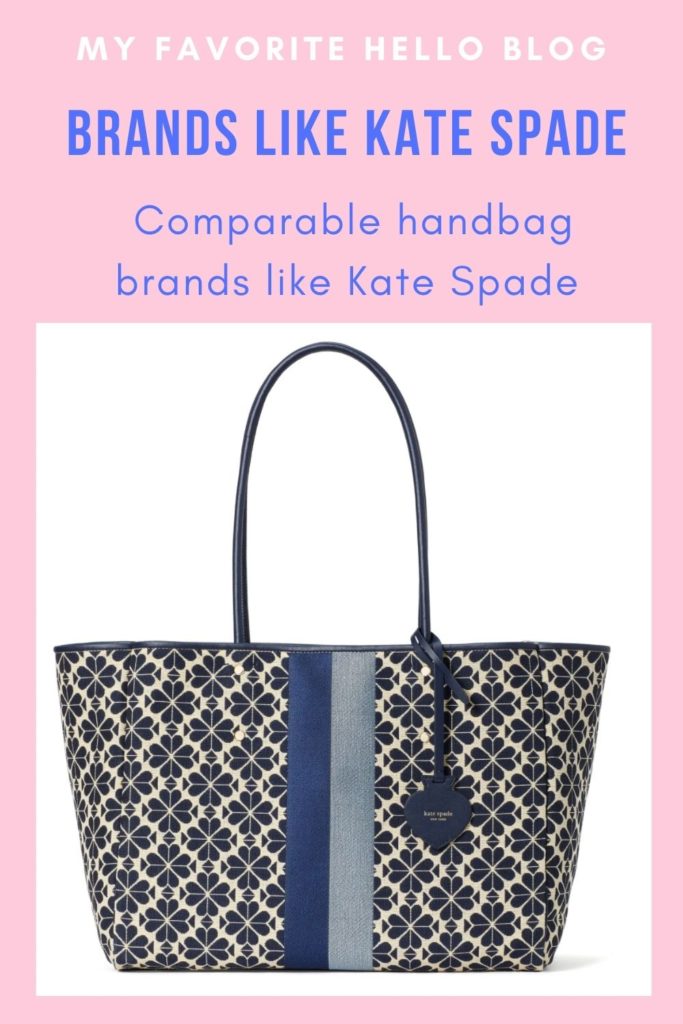 You May Also Enjoy Reading:
23 Brands Similar to Polène: Minimal and Structural Bags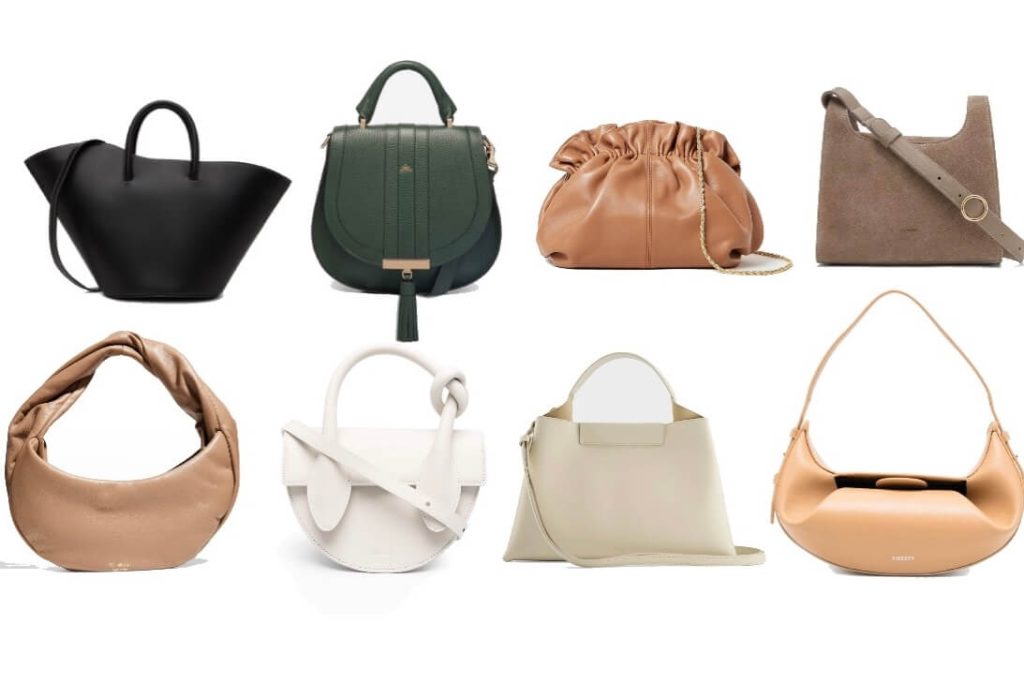 You May Also Enjoy Reading:
13 Brands like Strathberry: Elegant and Understated