My First Wantable Edit | My Personal Experience & Review
I have been a long-time client of Stitch Fix, an online styling service. So when I heard about Wantable, a styling service similar to Stitch Fix, I couldn't wait to try it. For my first edit I asked for cute and cozy tops and sweaters.  Keep reading for a review on my first experience with Wantable and why you should try it too if you like online styling services. Keep reading on why you should try a Wantable edit now and use my referral link for $25 towards your first Edit! 
This blog post contains affiliate links which means when you make a purchase using my affiliate links, I earn a commission at no additional cost to you. Thank you for your support!
Choose a Style Edit or Active Edit using my Wantable!
How Wantable Works
Wantable, is a personal styling service that uses a combination of stylists and technology to handpick apparel or active gear based on your budget, size and style.
STEP 1: Choose the edit type you want. Try more than one if you want!
Style Edit: Curated apparel and accessories in styles you love
Active Edit: Athletic and athleisure styles
Men's Active Edit: Performance and loungewear
STEP 2: Take the style quiz.
Take a short style quiz on your size and style preferences so they can get to know you.
STEP 3 (optional step): Visit the stream
Check out the stream for styles that match your preferences. Request items you love.
STEP 4: Order for delivery
Order your personally styled edit and receive your edit in 10-17 days after ordering. The styling fee is $20 and is applied to what you keep.
STEP 5: Try it on at home
Receive 7 handpicked pieces to try on in the comfort of your home.
STEP 6: Keep what you love, return what you don't
You're only billed for what you keep, and your $20 styling fee is applied to your purchase. If you keep 5 or more items, you will receive 20% off your entire edit! Return the rest in the pre-label bag.
Choose a Style Edit or Active Edit from Wantable!
What is a Style Edit?
The Style Edit is latest styles and trends. Need cute tops and bottoms for the current season? Your personal stylist will curate an Edit just for you. Get seven expertly-styled pieces and advice on how to put looks together.
What are you waiting for?!
Order Now: STYLE EDIT
What is an Active Edit?
The Active Edit is an edit with fitness and athleisure gear. An early morning workout can lead to toddler wrangling and webcam calls. Get looks that make sense: seven handpicked pieces that work as hard as you do.
What I Received from Wantable in my First Edit
I requested cozy tops and jeans for fall. Here is what I received.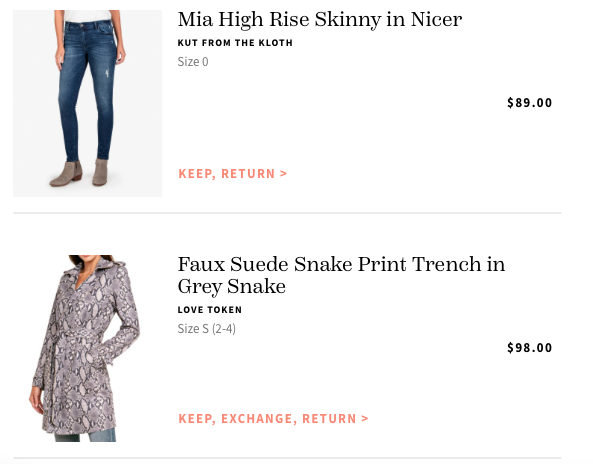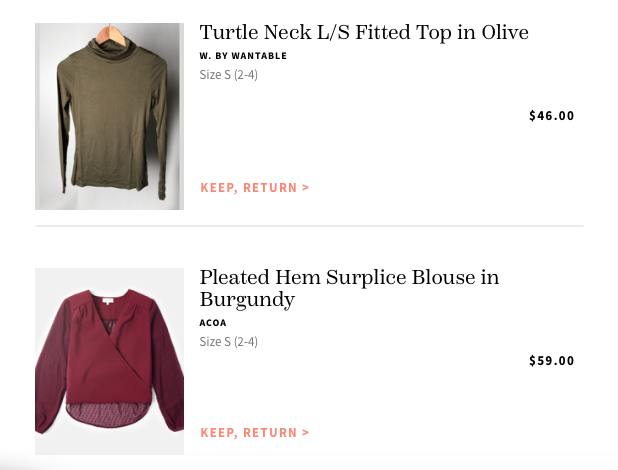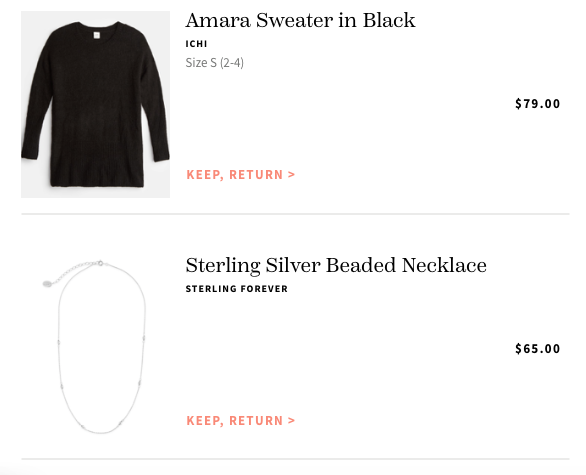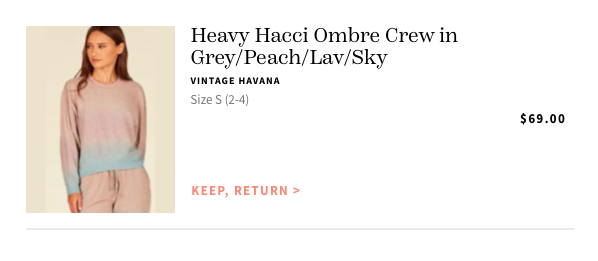 My Honest Review of Wantable
I would have to say that Wantable did a good job on this first Edit. I asked for tops and jeans for fall, and felt that what I received was aligned with my request, profile style preferences, and price ranges. However, I was hoping for some cozier sweater styles, but was still pleased with the couple of sweaters I got, and appreciate the variety of items I received. Wantable sent me classic but still stylish looks, in solid colors, which I prefer.
Once again, I was very happy with the price points of their looks. The prices are very affordable, and with the additional 20% off for keeping 5 items or more, it's pretty reasonable.
I definitely recommend giving Wantable a try, especially if you like Stitch Fix.
Choose a Style Edit or Active Edit from Wantable now and use my referral link for $25 off your first Edit!
You may also enjoy reading: