How to Accessorize a Copper Dress
When it comes to what color shoes to wear with a copper dress, it may be hard to branch out beyond basic black, gold and white. However, there are several more options that you may not expect, like orange, pink and red. I'm using my virtual styling experience to put together 10 different copper dress outfits with 10 different colors of shoes. Keep reading for 10 copper dress outfit ideas for various occasions.
This article includes affiliate links which means when you make a purchase using my affiliate links, I earn a commission at no additional cost to you. See my Privacy Policy.
What Colors Go Well with a Copper Dress
Copper is a popular color because of its gold undertones, making it a very glamorous color to wear. Because it's on the warmer side of orange and red, you can easily match any of the following colors. I will show you how to put these 10 outfits together.
As a virtual stylist, I am sharing how you can wear these 10 colors of shoes to wear with a copper dress. Keep reading for full outfit ideas that I have personally styled with these colors, including shoes, handbag, and jewelry.
Brown
Pink
Orange
Gold
Silver
White
Red
Black
Nude
Animal Print
What Color Jewelry Goes with Copper
The color of your jewelry can be very similar to the color of shoes that can be worn with Copper. Don't be afraid to look beyond black, gold and silver, and try brighter shades like red and orange.
Copper goes well with olive and deep complexions, and jewelry colors in brown and gold will complement copper and these skin tones as well. For lighter skin tones, brighter shades like red, orange, and pink can go well with a copper dress.
Where to Buy a Copper Dress
There are so many retailers that sell copper dresses in different cuts and styles. I really love shopping at Nordstrom, and Amazon for dresses. Find more of my go-to retailers on my Shop My Looks page.
If you like the copper dresses featured in the outfit ideas below, you can find them here. I feature different tones of copper dresses.
What to wear with a light copper dress: This light copper dress has pink undertones, if you are looking for a more subtle look. It's perfect for a summer vacation or a date night.

What to wear with a dark copper dress: If you're looking for ideas on what to wear with a dark copper dress, or one with brown undertones, check out the outfit ideas in this article. A dark copper dress is a great way to add more drama and glamour to your look, and it can be paired with a variety of different colors.

What to wear with an orange or red copper dress: A copper dress with orange or red undertones has a unique look, and is perfect for a more casual affair.

Copper Dress Outfit Ideas
A copper dress is a versatile clothing item that can be dressed up or down. Keep reading for 10 outfit ideas for how to wear a copper dress with different color shoes.
If you are looking for more style inspiration and outfit ideas, check out my other posts in this outfit ideas series where I share outfit ideas for these specific colored dresses:
What Goes Well with a Copper Dress
1. Brown
If you're looking for an ultra-glam outfit, look no further than a copper dress with brown shoes and a gold purse. This timeless combination is perfect for any special occasion, from a formal work outing to date night. Whether you want to make an entrance at the next holiday soirée or simply turn heads in the office, I recommend this classic pairing to add instant glamour to your look.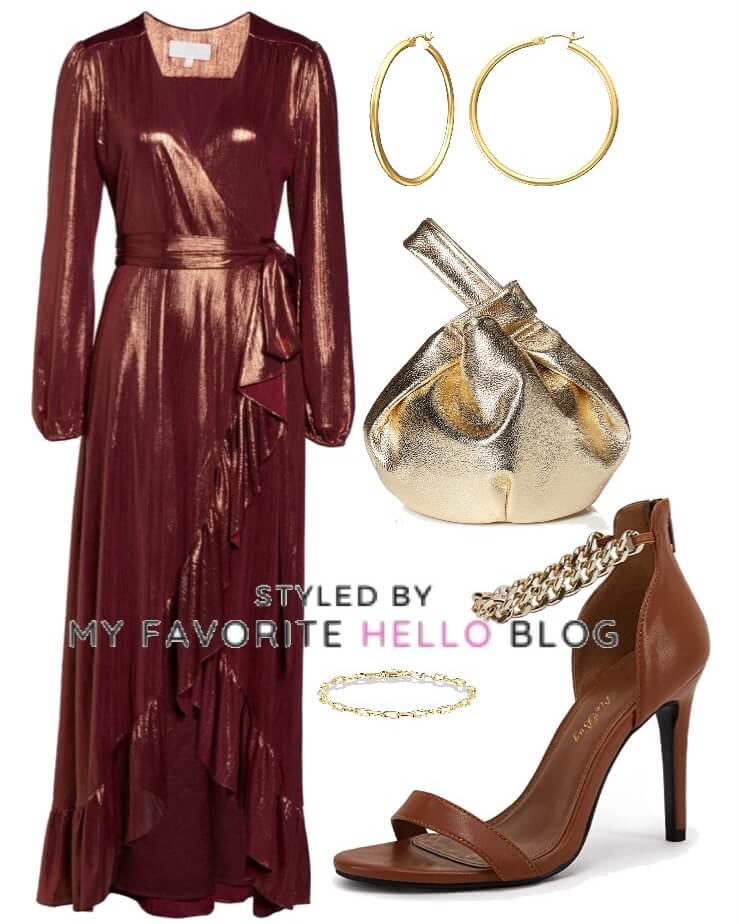 2. Pink
When it comes to standing out at your next springtime party, why settle for the same old dress and shoes? Instead, make a splash with a copper dress and pink shoes! Copper is an eye-catching metal that looks great in any wardrobe. Plus, pairing it with bright colors like pink will create an unforgettable look. Not only is this combination bold and stylish, but it's also perfect for spring festivities. The metallic hue of the dress will catch glimmers of light when you move, while the pink shoes provide just enough contrast to make them pop against all the other colors around you. For maximum effect, I recommend going for a midi length dress in copper and opt for high heels or sandals in soft pastel shades like salmon or blush pink. You can even accessorize with some delicate jewelry pieces to complete the look!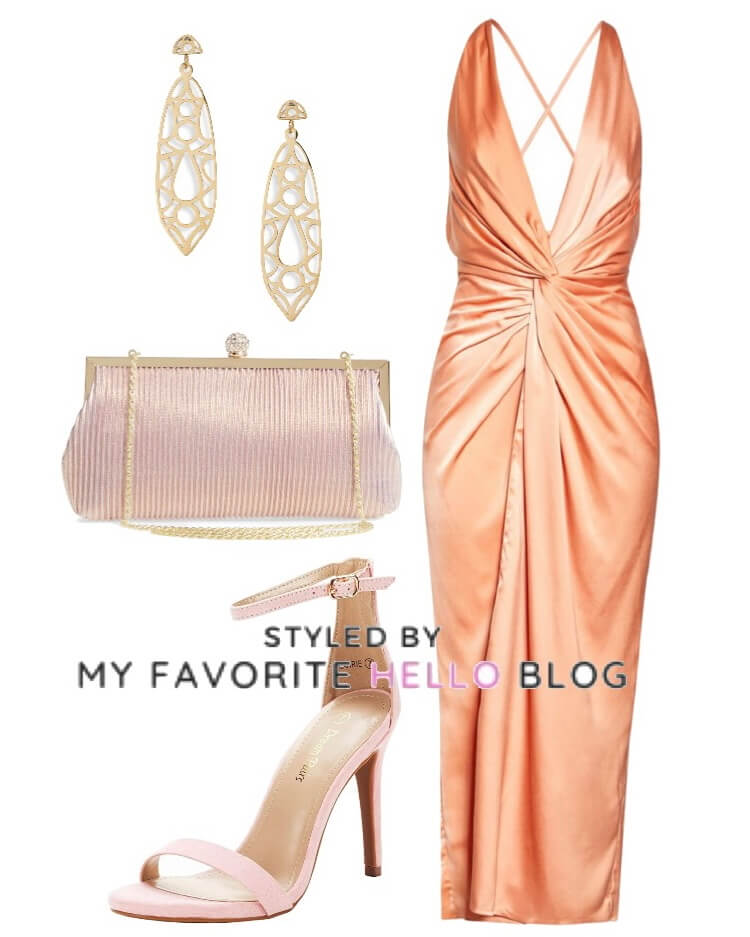 3. Orange
Finding the perfect dress to wear for vacation can be a daunting task. But it doesn't have to be! If you're looking for a great copper dress that is flattering and comfortable, you've come to the right place. Copper is a fantastic color, as adds an edgy touch of elegance to any outfit. Whether you're going on a beach getaway or going to brunch in the city, I recommend a copper dress with orange shoes for a fun and bold outfit.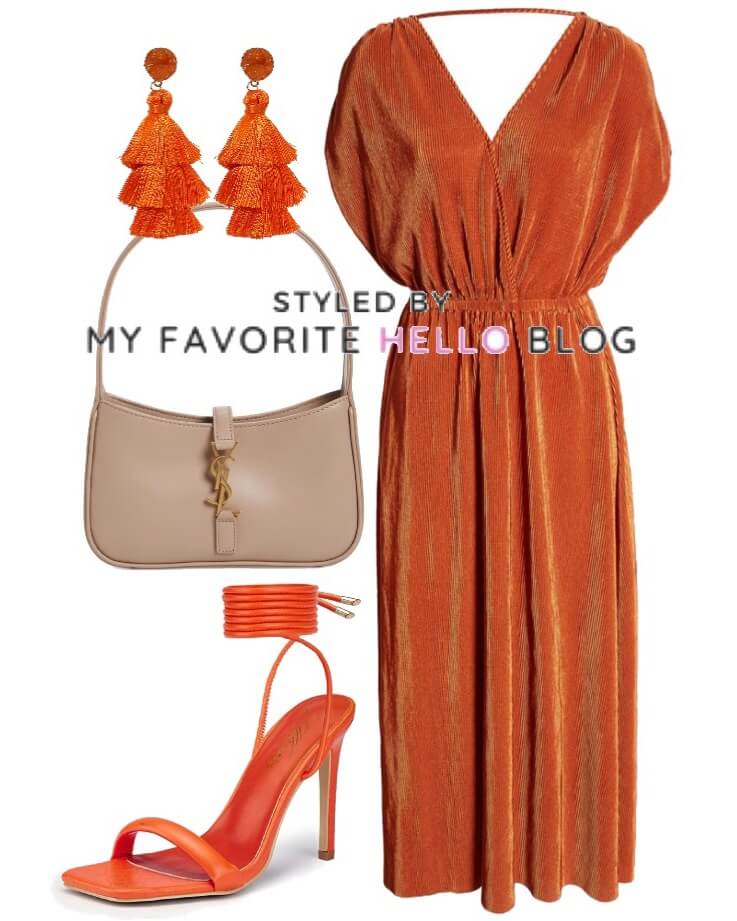 4. Gold
Making a statement with your outfit is easy when you choose an eye-catching look. A great way to achieve this is by wearing a satiny copper dress along with some shiny gold shoes and accessories. The combination of the two colors in one outfit will make sure that no one can take their eyes off of you. I recommend pairing the dress with gold earrings, necklaces and bangles for an extra touch of shine and glamour.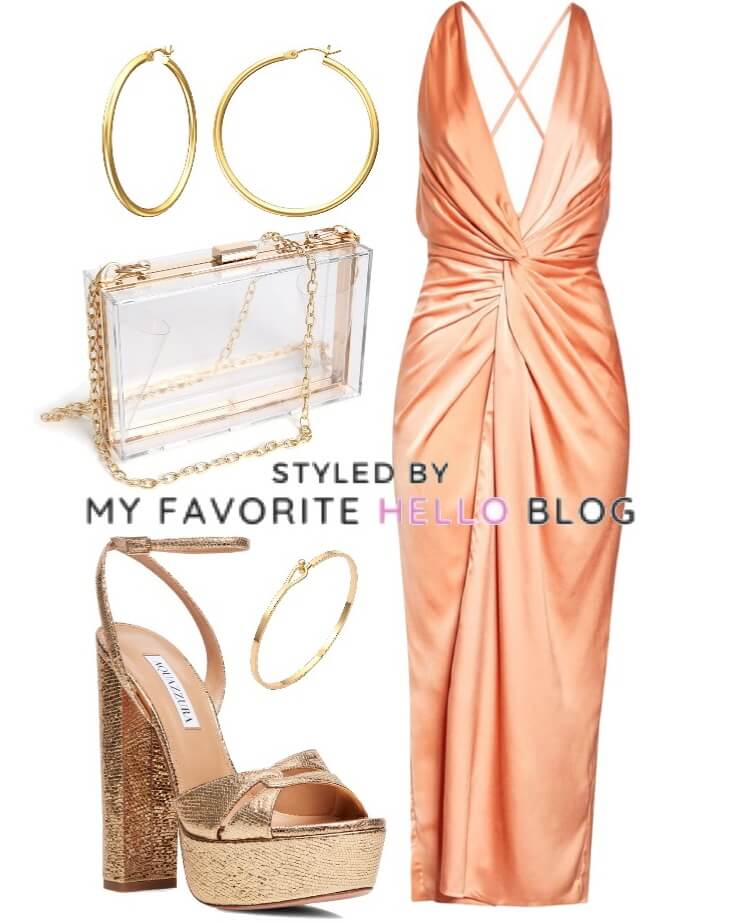 5. Silver
Pairing copper and silver is a match made in fashion heaven. Copper dresses are the perfect way to achieve a unique and elegant look, while silver shoes add a classic touch that elevates the style. The best part about wearing this combination is its versatility. I recommend pairing it with a simple necklace or some bold statement earrings for an evening out. No matter what you choose to wear with this combo, you can rest assured knowing that you'll look polished and put together at all times.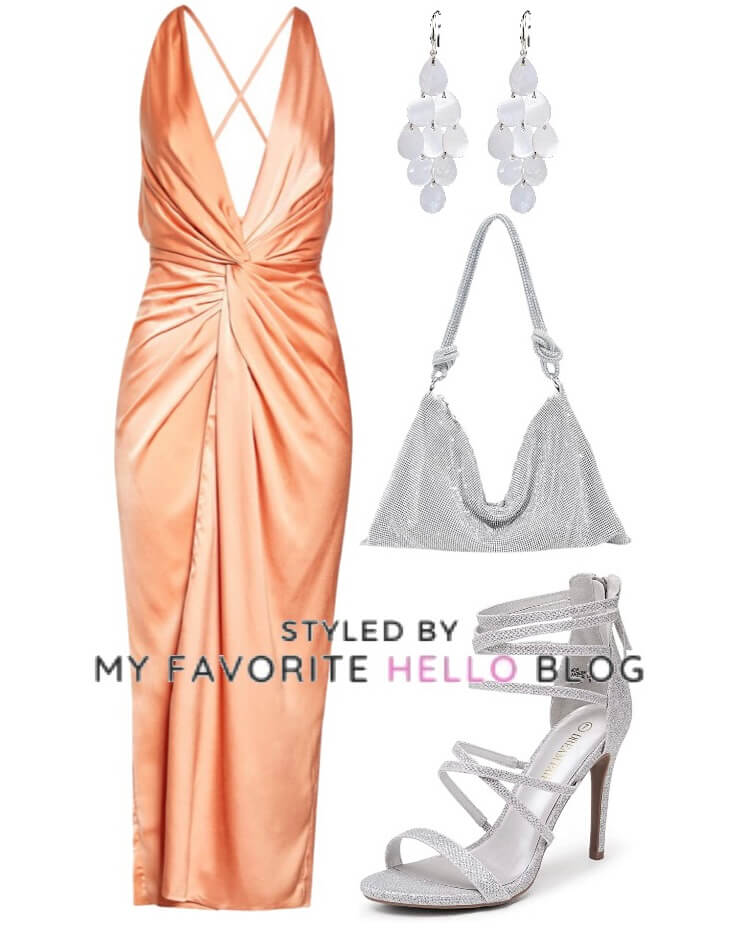 6. White
The copper dress is the perfect way to add some subtle color to your outfit while still allowing white shoes to be the main focus. Copper dresses are usually made from lightweight fabrics, which give them an elegant feel without being too heavy on your body. For an added hint of sophistication, I recommend accessorizing with delicate jewelry or a sleek purse for extra flair.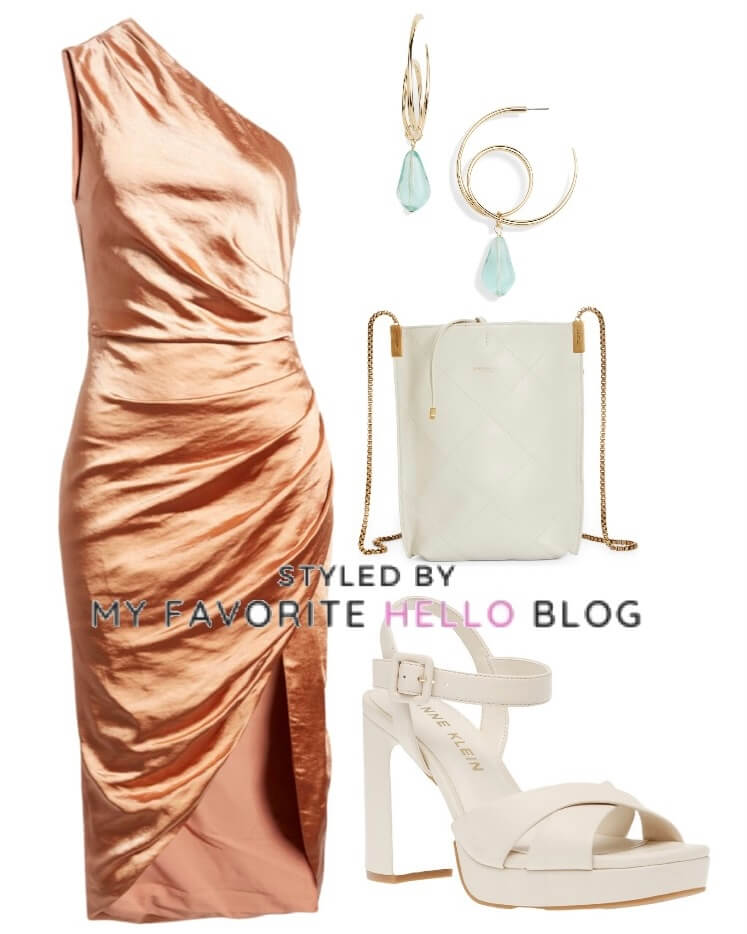 7. Red
Copper is a unique and bold hue that can easily create an elegant, sophisticated look. Whether it's used in clothing, accessories, or jewelry, copper is a color that can be both attention-grabbing and graceful at the same time. Copper has been gaining popularity recently in fashion trends as people are beginning to recognize its potential to make a statement. I recommend incorporating copper into your wardrobe is by wearing it as a dress with complementary red shoes. This pairing of colors creates an eye-catching look that will make you stand out from the crowd. The combination of the two hues creates a stunning contrast that will turn heads wherever you go!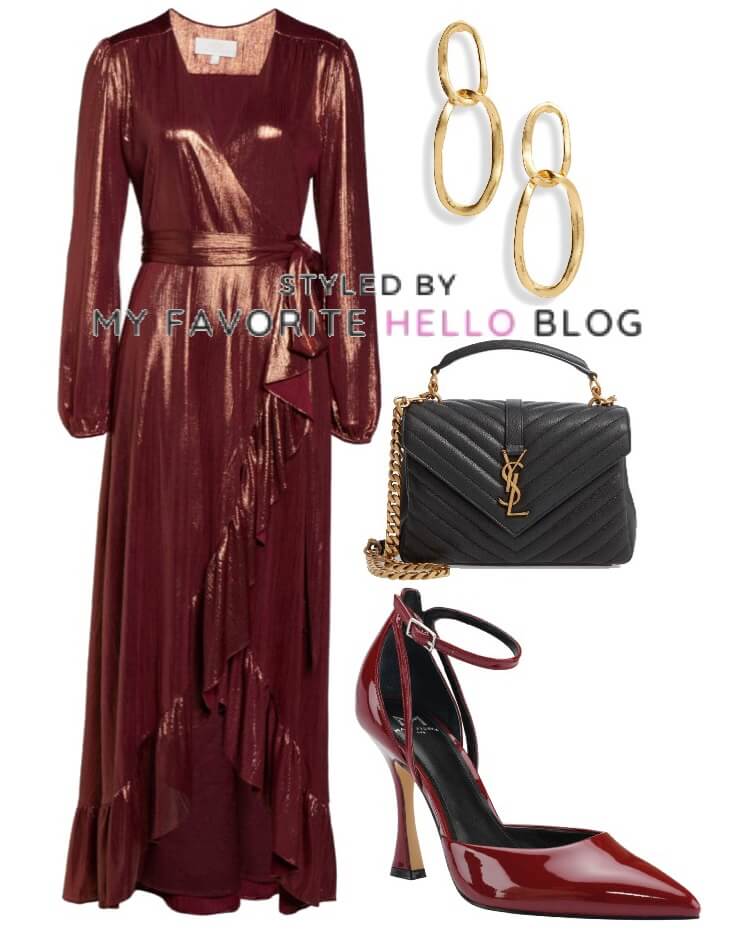 8. Black
A copper dress with black shoes is a perfect understated and glamorous look. The beauty of this timeless combination is that it works for all body shapes and sizes. The metallic hue gives off a subtle shine without being too over the top, while the classic black shoes provide contrast and sophistication. For those who want to make more of a statement, I recommend adding some sparkly jewelry or accessories for an extra touch of glamour which won't overwhelm the overall look.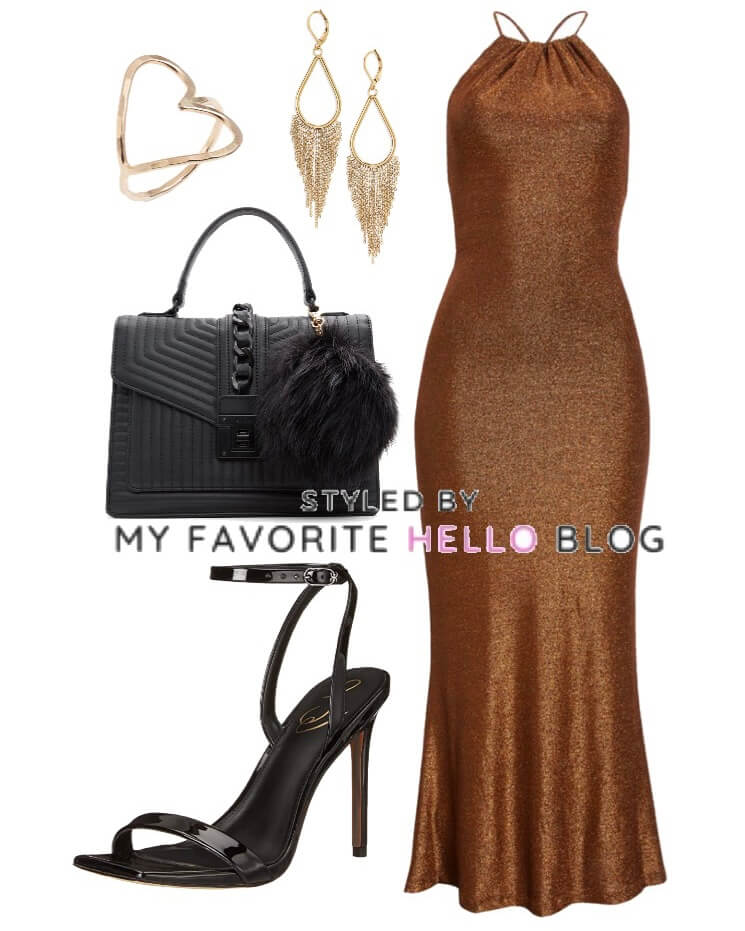 9. Nude
If you're looking for a great outfit for a wedding, consider a copper dress with nude heels. This is a fun and stylish look that will be sure to make an impression. Copper dresses are on trend this season and pair perfectly with neutral footwear such as nude heels. Not only does the color combination exude style, but it also looks timelessly elegant. To achieve the perfect look, choose a dress in a flattering cut that flatters your figure. Nude heels can add extra height and elongate your legs while still keeping the overall effect of the outfit understated and chic. I recommend accessorizing with simple jewelry like gold earrings or bracelets to complete the ensemble and keep it looking classic without overdoing it on bling or sparkle. With this in mind, you'll be ready to turn heads at any event!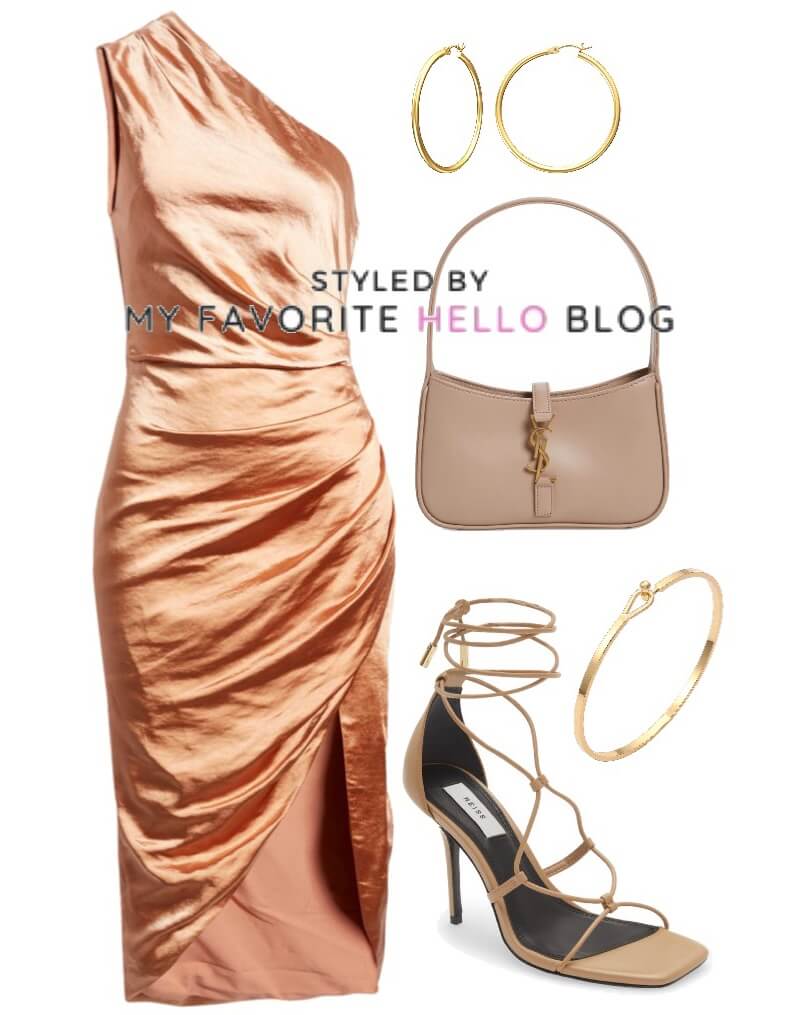 10. Animal Print
When it comes to picking an outfit for a semi-casual or semi-formal event, many people find themselves stuck in the middle of choosing something too casual or too formal. But the right combination can strike the perfect balance between dressy and laid-back. A copper dress paired with animal print shoes is a great option to look effortlessly chic while also still keeping things on the casual side. I recommend this combination is sure to turn heads wherever you go.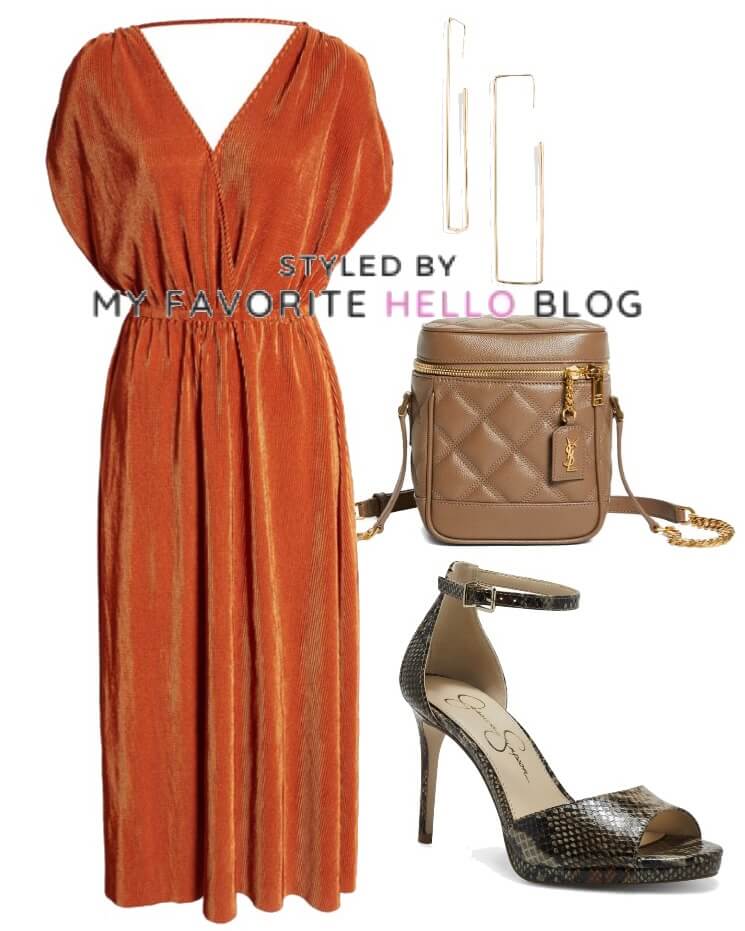 Which outfit with a copper dress is your favorite?
Creator of My Favorite Hello and Author of this Article
Amy has 10+ years of experience in fashion and beauty launching digital products for global brands Fenty Beauty, Glossier, Marc Jacobs, Men's Wearhouse and Stitch Fix. She also worked previously as a Senior Stylist at Stitch Fix, and currently as an independent virtual stylist, styling men and women for various occasions from everyday outfits, special occasions, to curating a complete closet. Amy is using her styling experience, fashion and beauty expertise to provide style inspiration and outfit ideas so you can shop for yourself and put together stylish outfits that make you feel confident and beautiful. @styledbymyfavehello
You May Also Enjoy Reading:
What Color Shoes to Wear with a Gold Dress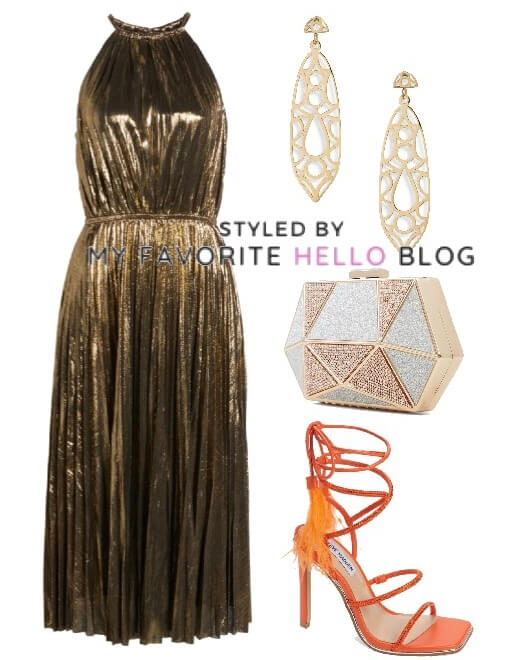 You May Also Enjoy Reading:
10 Looks: What Color Shoes to Wear with a Royal Blue Dress