Shoe Brands that are Similar to See Kai Run for Kids
If you are looking for brands like See Kai Run, check out my top 10 picks.As a mom of three under the age of 10, I am constantly buying kids' shoes as they outgrow them, wear them out, or need something for a special occasion. One of my favorite shoe brands for my kids is See Kai Run, but I enjoy trying other brands, and recommend these 10 brands similar to See Kai Run for kid's shoes.
This blog uses affiliate links which means when you make a purchase using my affiliate links, I earn a commission at no additional cost to you. See my Privacy Policy.
---
Follow me on Instagram: @styledbymyfavehello
Follow me on Pinterest: @myfavehello
Follow Me on LikeToKnow.It: @myfavehello to shop all my outfits!
Don't Miss a Post:
---
About See Kai Run
See Kai Run was created by a Seattle mom that wanted to make kids shoes that promote healthy feet development while also being fun and fashionable. See Kai Run sells shoes for both girls and boys. See Kai Run shoes are approved by the American Podiatric Medical Association (APMA) which recognizes shoes that are beneficial to foot health.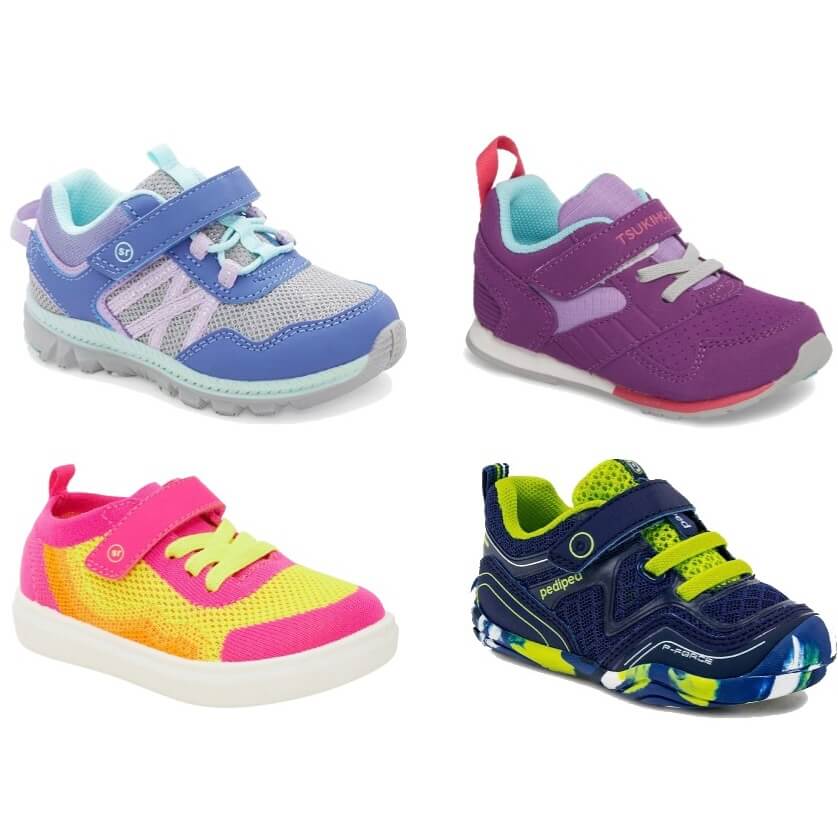 See Kai Run Review
As a mom of three kids, I highly recommend See Kai Run shoes. These shoes are made for the constantly growing and changing fee of kids. They are flexible to help develop your child's proper balance, gait and stride. The shoes also have a room toe area so your kid's toes can move to help them build strength. See Kai Run shoes are also a great fit for kids with wide feet.
See Kai Run shoes are usually priced as low as $17 if you catch a sale, and up to $78 for a waterproof boot. Most everyday kids shoes will cost around $38 to $50 so they are well worth the price.
Check out these classic See Kai Run shoes:

Try These Similar See Kai Run Brands
If you are looking for brands like See Kai Run and at a similar price point, check out my picks for kids shoes like See Kai Run.
1. Stride Rite
Stride Rite is another one of my go-to brands for kids shoes. This Company has been making shoes since 1919, and is well-known for footwear that promotes healthy foot development, strength, and coordination. Like See Kai Run, Stride Rite's shoes are APMA approved. Stride Rite also provides multiple shoes widths, so they are especially recommended for kids with wide feet. 
Similar to  See Kai Run, shoes are usually in the $35 to $60 range. Stride Rite shoes are made for both girls and boys, ranging from babies to big kids.

2. Tsukihoshi
Tsukihoshi is another one of my top picks for kid's shoes. Tsukihoshi shoes are perfect for any kids' feet because they have a wide toe box, light and flexible soles, and are machine washable. These shoes are known to promote healthy arch development. My kids love these shoes.
They are priced from $65 to $75. Tsukihoshi shoes are pricier than See Kai Run but are great quality and durable.
Shop these best sellers:

3. PLAE
PLAE is another favorite for my family. These are laceless, perfect for wide feet, and come in a cute assortment of colors. They are easy for kids to put on and take off. In addition, they are durable.

PLAE shoes are priced from $64 to $76.
4. Pediped
Pediped is another brand known for it's stylish and comfortable shoes for children that promote proper foot development. It was one of the first children's shoe brands to get approved by the APMA.
Pediped is priced around $49 to $55.
Shop these best sellers:

5. Mini Boden
Mini Boden is a family- founded Company that sells men, women, and kids clothes and shoes. Their shoes come in stylish and whimsical designs that kids love to wear. 
Check out these cute styles:

6. Livie & Luca
Livie & Luca is a woman-owned and create kids' shoes company known for its handmade shoes. Livie & Luca's shoes are comfortable, durable, and come in cute and whimsical designs.
Livie & Luca shoes are priced a bit higher than See Kai Run at around $40 to $80.

7. Allbirds
Allbirds has become wildly popular for its sustainable practices, washability, comfort, and simplistic designs. It started as a shoe company for men and women, and more recently added kids' shoes. The best thing about Allbirds is the shoes are machine washable which is perfect for kids.
There's two popular styles, a lace-up and a pull-on, that come in several colors priced at $65 and $70.

8. Ikiki
Ikiki are specifically designed to help kids break the toe walking habit that is a normal part of learning to walk. Their shoes feature a a squeaker in the heel to encourage children to walk "heel first." Ikiki shoes are also APMA approved and come in a variety of cute and fun styles.
Ikiki shoes are priced a bit cheaper than See Kai Run at $30 to $39, and can be easily shopped on Amazon:

9. Kizik
Kizik shoes are hand-free footwear, and are popular for the ability to easily put on and take off without using your hands. Kizik shoes also offer a roomy toe box, machine washable insoles, and breathable fabrics.
Their shoes come in fun colors and styles and are priced around $65 to $75.
10. Cienta
Cienta shoes are made out of small town in Spain, and are known for their cute mary jane style shoes. Cienta shoes come in many colors, are machine washable, and certified green. 
Cienta shoes are priced around $40. Shop these best sellers:

Are there any brands like See Kai Run that should be added to this list? Leave a comment below.
About the creator of My Favorite Hello, and author of this post:
Amy has over 10 years of experience working in beauty and fashion. She previously launched digital products for fashion and beauty brands Fenty Beauty, Glossier, Marc Jacobs, and Men's Wearhouse and Stitch Fix. She also worked previously as a Senior Stylist at Stitch Fix, and currently moonlights as an independent virtual stylist, styling men and women for various occasions from everyday outfits, special occasions, to curating a complete closet. Amy is using her styling experience and expertise to provide general style inspiration and outfit ideas so that you can shop for yourself and put together stylish outfits on your own that make you feel confident and beautiful.
You May Also Enjoy Reading:
19 Brands like Christy Dawn for Ethical Dresses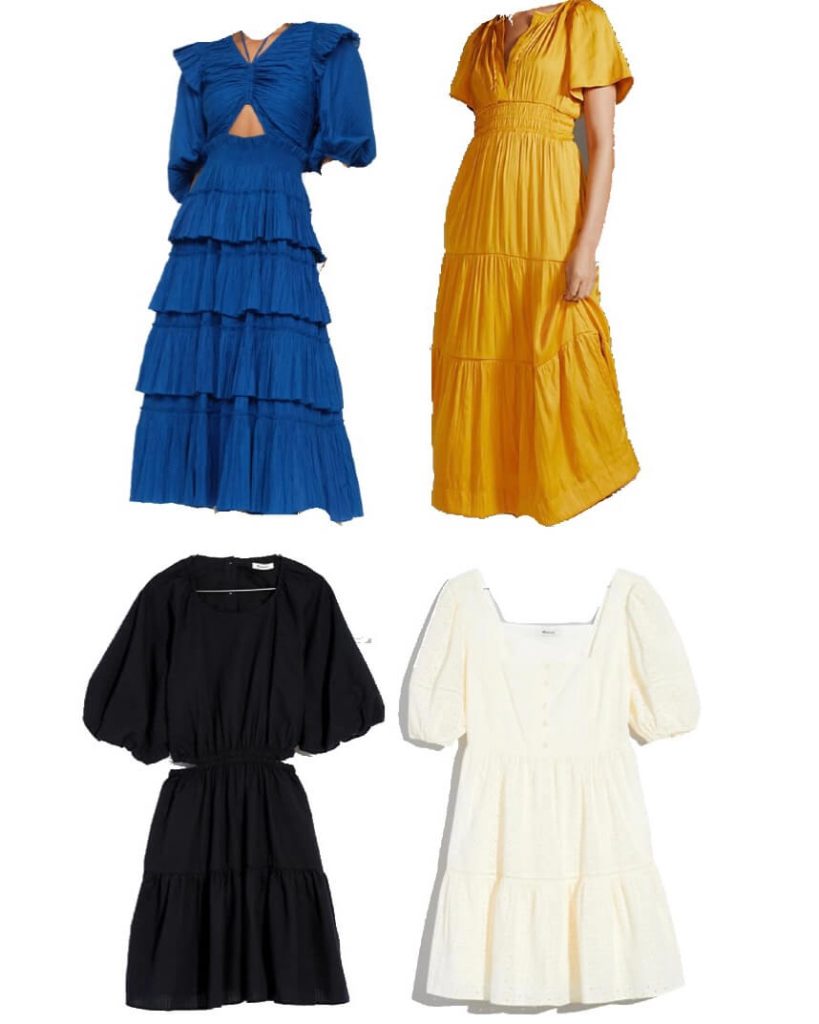 19 Brands Similar to Ulla Johnson: Chic, Artisan, and Boho