Winter Wedding Outfits for Over 50
As a wedding guest, it can be challenging to know what the right outfit is for your age group. If you are over 50 and looking for stunning wedding outfits for women for winter and fall, then this article will provide you with some guidelines to help you find a look that is both appropriate for the occasion and your age. From choosing the right colors and silhouettes to finding accessories that look appropriate, there are several essential factors to consider if you want to look stylish and sophisticated at over 50. I've styled 16 different outfits as examples.
This article includes affiliate links which means when you make a purchase using my affiliate links, I earn a commission at no additional cost to you. See my Privacy Policy.
What should a 50 year old wear to a wedding?
At 50 years old, you might feel like you've gone past the age for fashion trends and keeping up with the latest styles. This can add extra stress to an already difficult experience – choosing what you should wear to a wedding. It is important to find an outfit that is both respectful and appropriate while still allowing you to express your personal style. Whether it's a formal event, cocktail attire, or a beach wedding, finding the right look doesn't have to be hard.
Here are seven styling ideas to help you find the perfect winter wedding guest dress if you are over 50.
1. Wear Jewel Tones or Dark Colors
As you age, your wardrobe should reflect the maturity and confidence that comes with it. Women over 50 can look stylish and chic while still being age appropriate by incorporating certain colors into their wardrobe. Wearing jewel tones or dark colors is a great way to look timeless and elegant, while these tones are flattering to just about any complexion to make you appear radiant and youthful. Try jewel tones like emerald, aubergine, red, pearl and royal blue, and dark colors like navy, grey, and black to look polished, modern, and chic.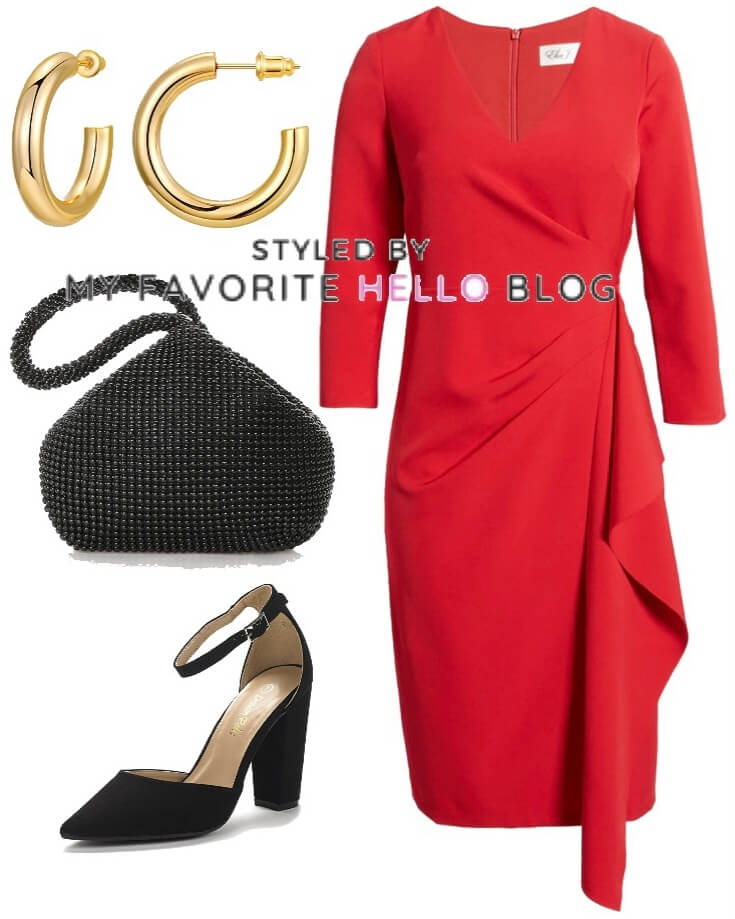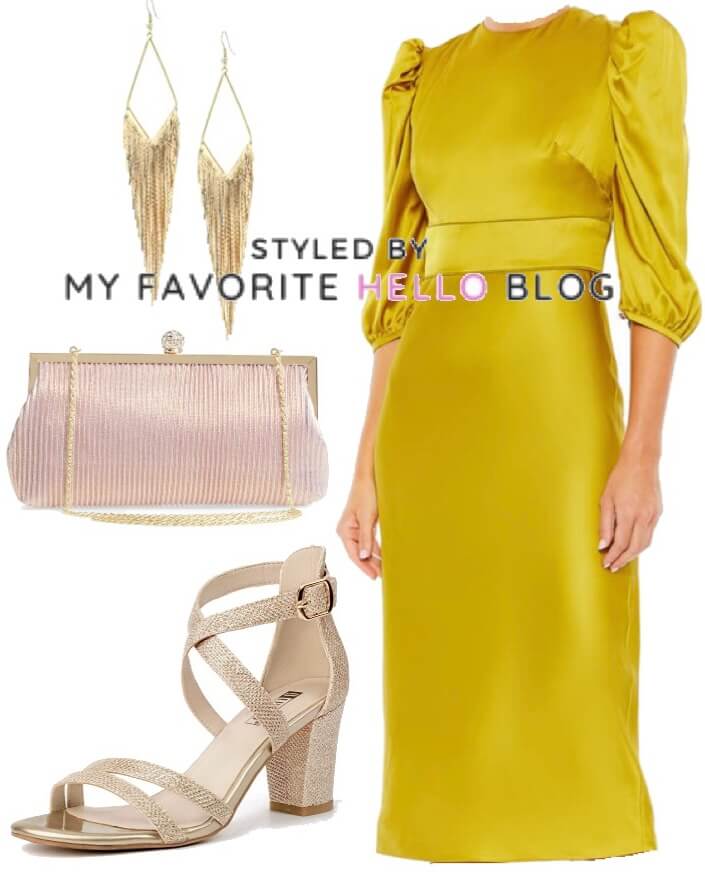 2. Thicker Textures and Shiny Fabrics
Winter and fall generally mean colder weather and lower temperatures. It's the perfect time to wear a dress in a heavier fabric to keep the cold air out so you can stay warm while wearing a dress or a dress that is sleeveless. However, heavy fabrics don't have to look frumpy or unflattering. I recommend a dress made with thicker textures and shiny fabrics like velvet, jacquard, wool and satin brocade which work perfectly for winter and fall wedding looks.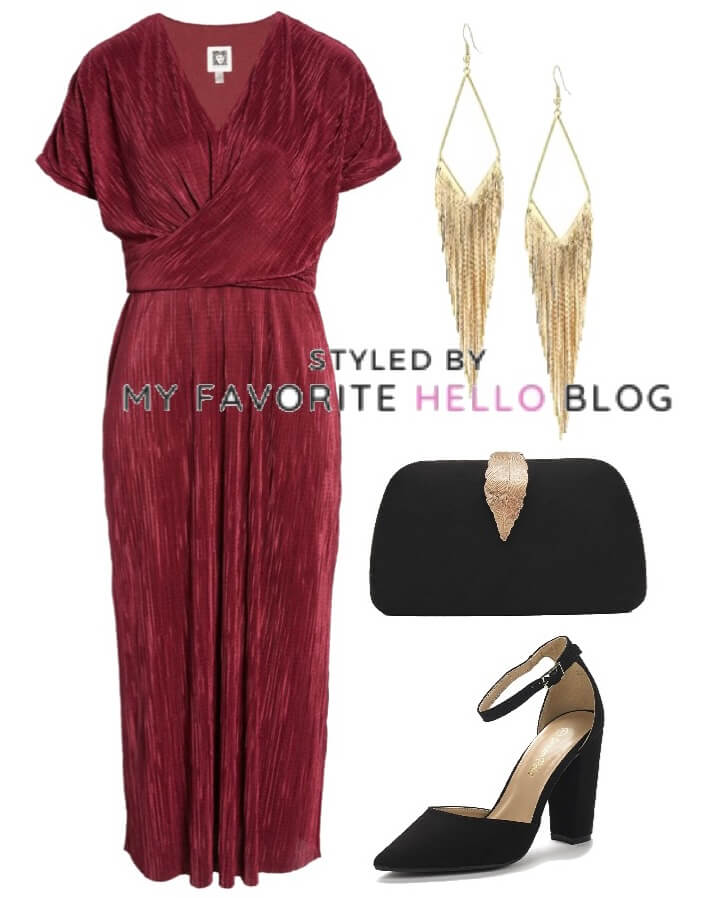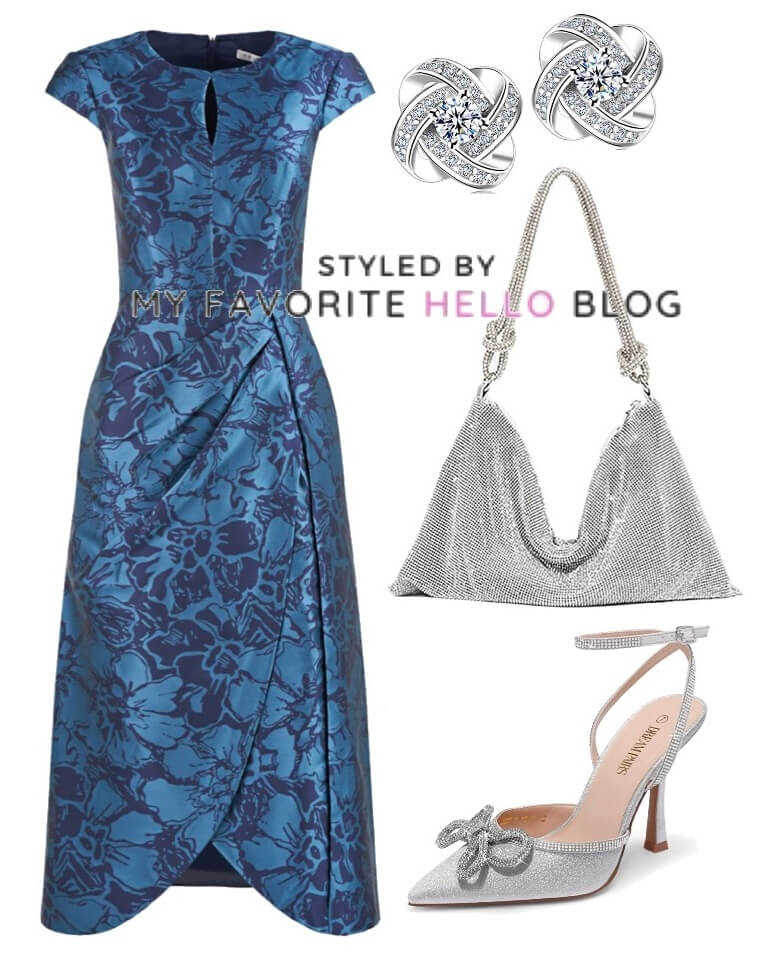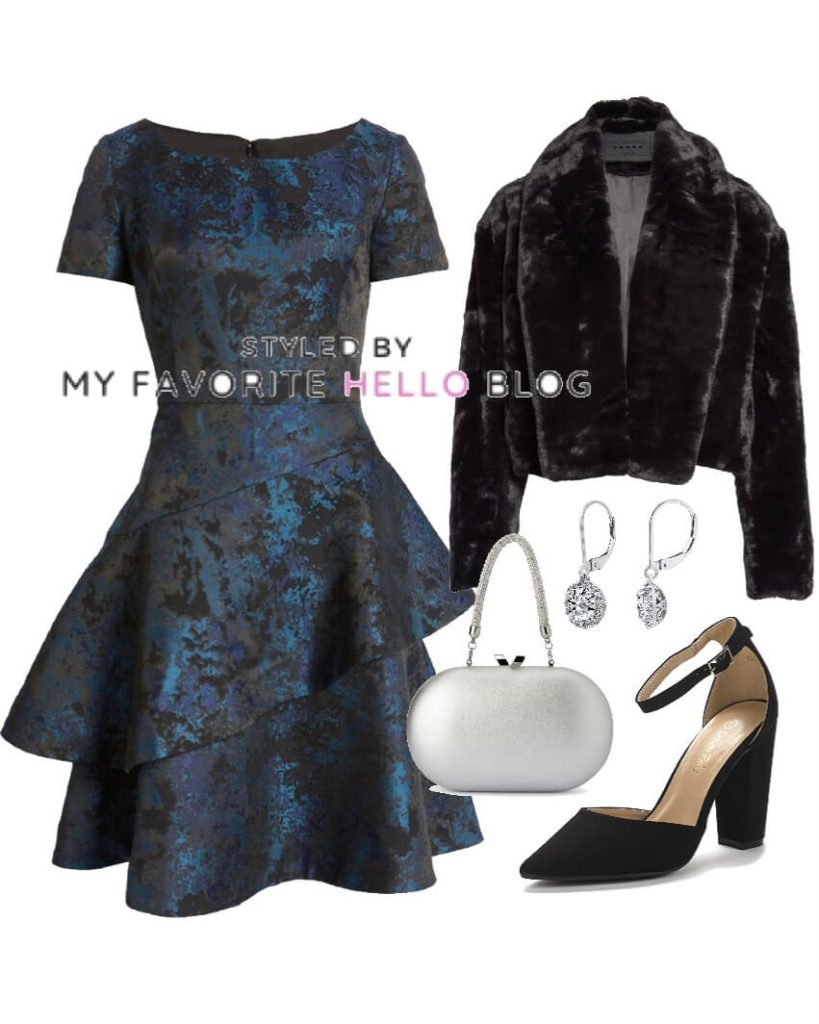 3. Closed Toe Shoes and Stockings
If you are attending a winter wedding, you may want to wear closed toe shoes and stockings or pantyhose to keep yourself warm. Many people over the age of 50 prefer to look more sophisticated in their outfits and choose to cover up their legs when wearing a dress or skirt. Closed toe shoes and stockings are an excellent way to achieve this look while still remaining stylish and fashionable. In addition, if you are over 50, usually closed toe shoes are more practical because they are more comfortable and come in a reasonable heel height. Your feet will thank you by the end of the night!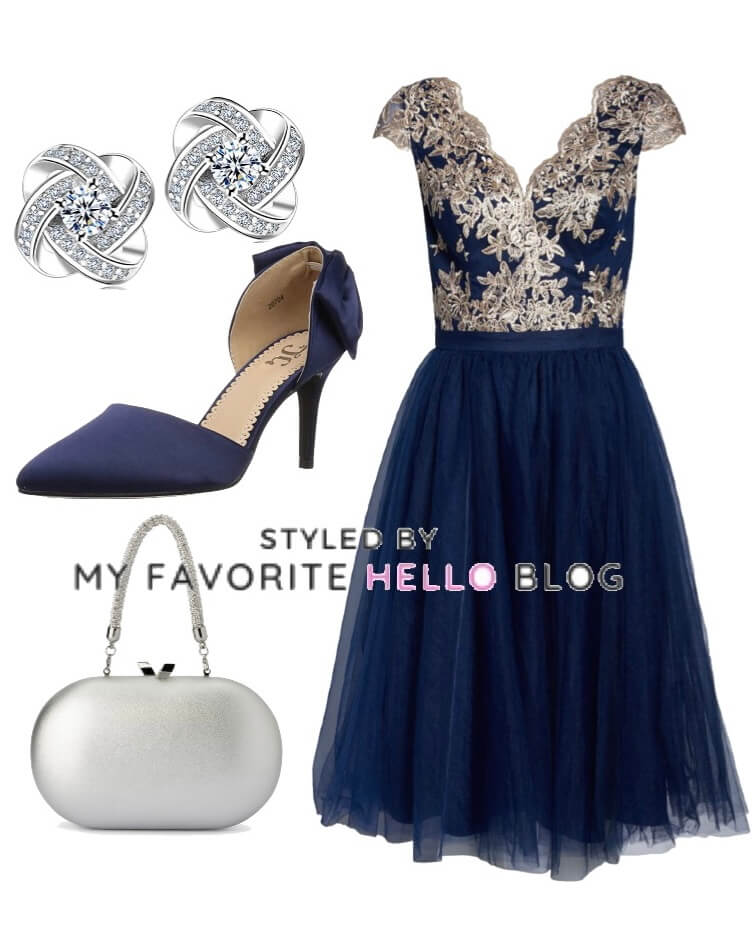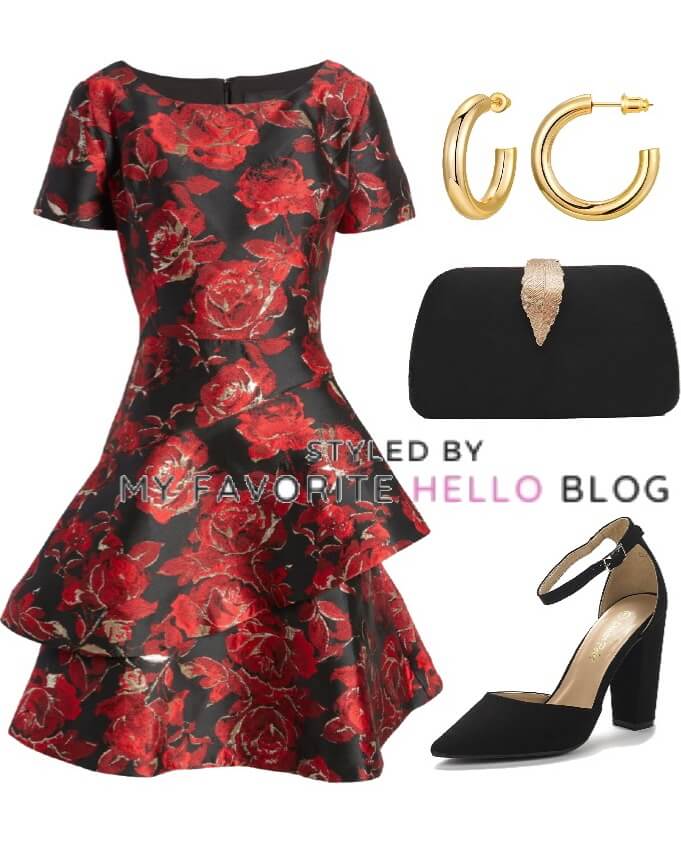 4. Layer a Coat or Shawl
The cold weather of winter can often make it difficult to choose an appropriate outfit. When it comes to staying warm while looking stylish, layering is key. Layering a coat or shawl over an outfit allows you to maintain the right temperature while giving your look a fashionable touch. Not only does layering keep you warm, but it also provides multiple ways for you to express yourself through fashion! For a wedding, in addition to a heavy coat that you can remove when you arrive, you may want to add a layer that can go with your wedding guest dress so that you can wear it comfortably throughout the entire event. A wool coat, a bolero jacket, or a shawl are all perfect layers that can go well with a formal or semi-formal dress.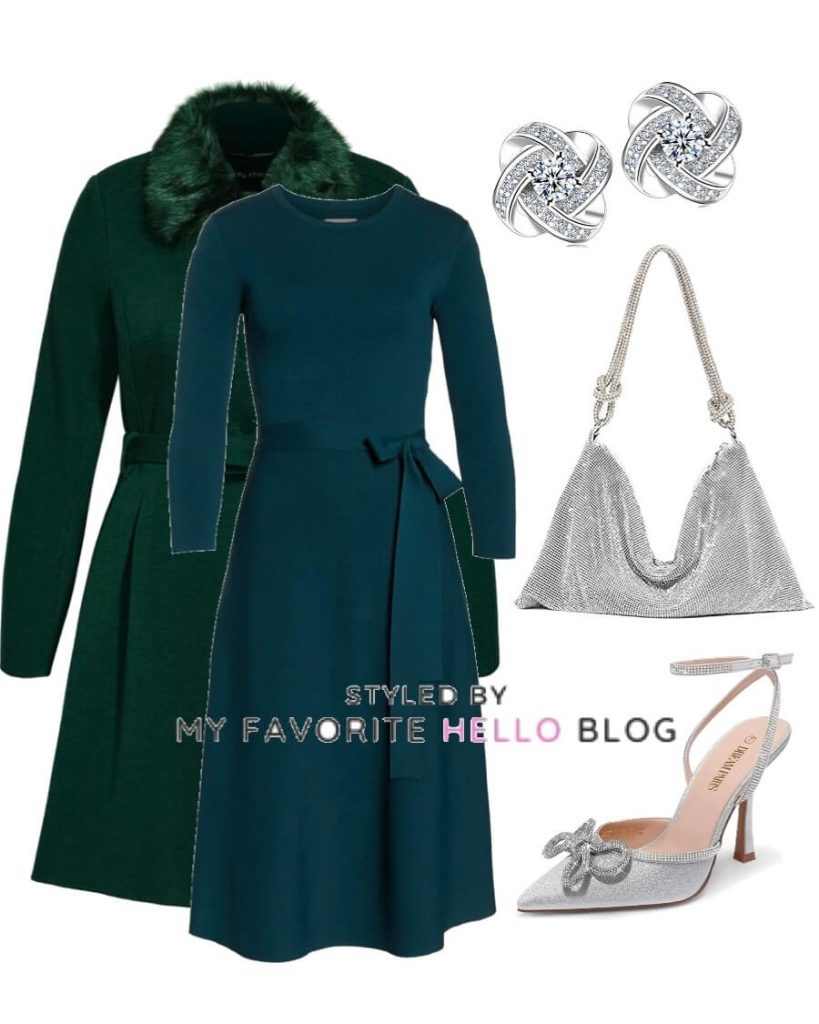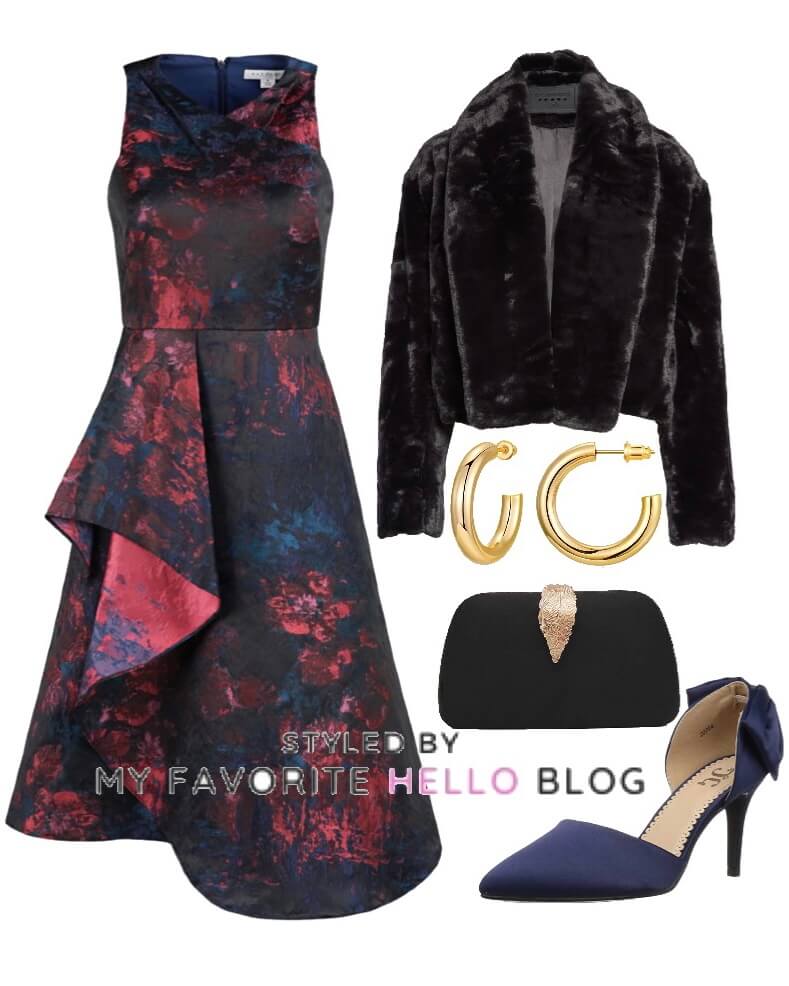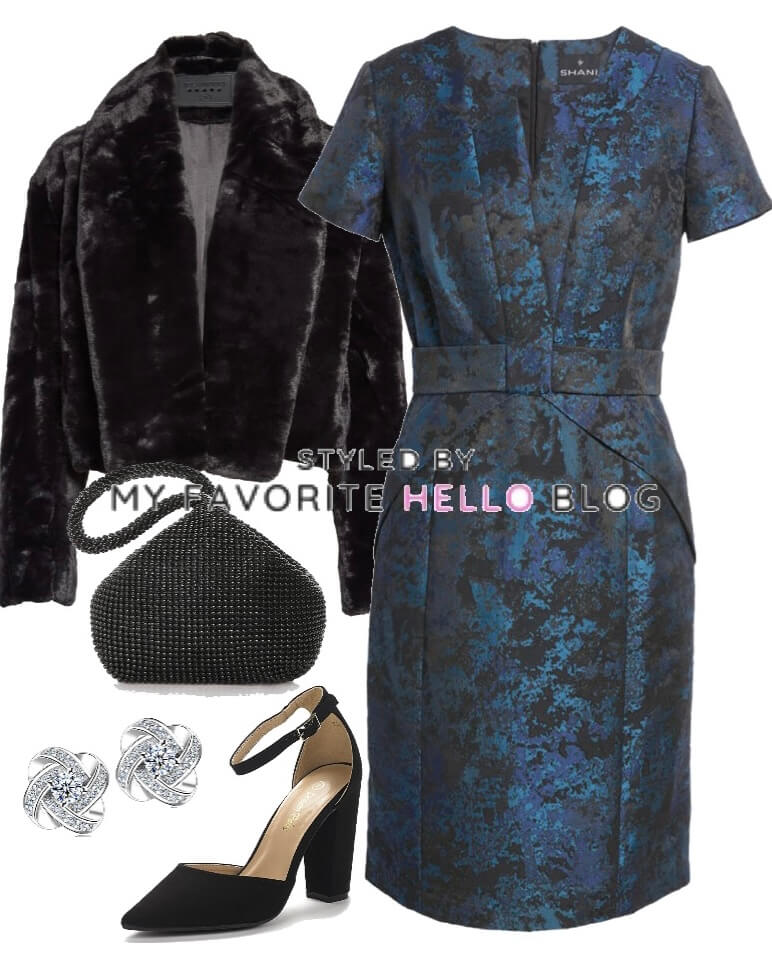 5. Long Sleeve Dress for a Semi-Formal Winter Wedding Guest Dress Outfit
If you are over the age of 50, you may have more concerns about showing so much skin. Wearing a dress with long sleeves can be an easy way to cover your arms. Long sleeve dresses are an excellent option for winter wedding guests as they provide more coverage than traditional short sleeve or sleeveless styles, yet still look stylish and elegant. Not only will long sleeve dresses keep you warm during the ceremony, they also come in a variety of styles and fabrics that will ensure you look your best at the event. You can keep the dress looking formal by pairing long sleeves with a dress in a satin or velvet fabric.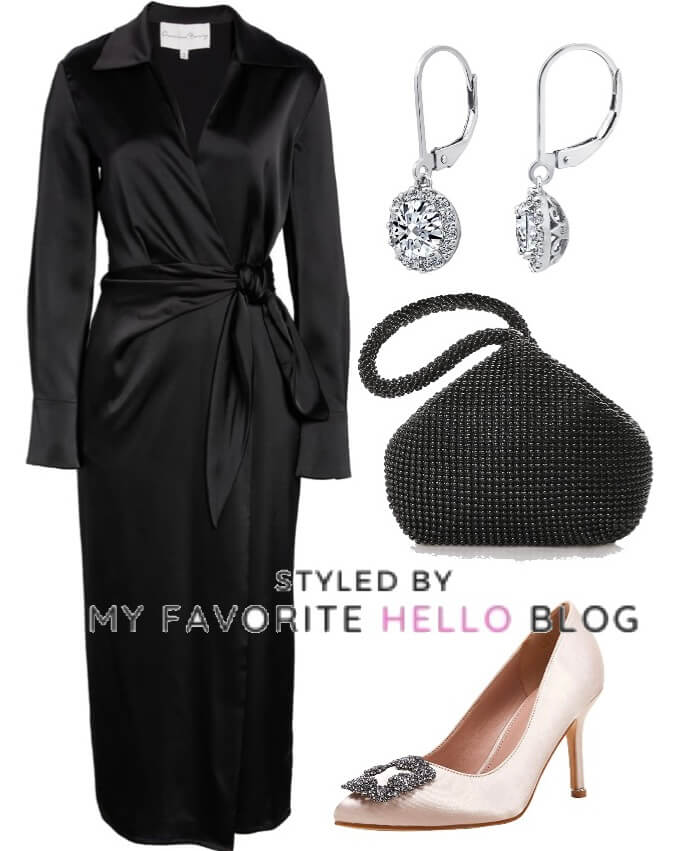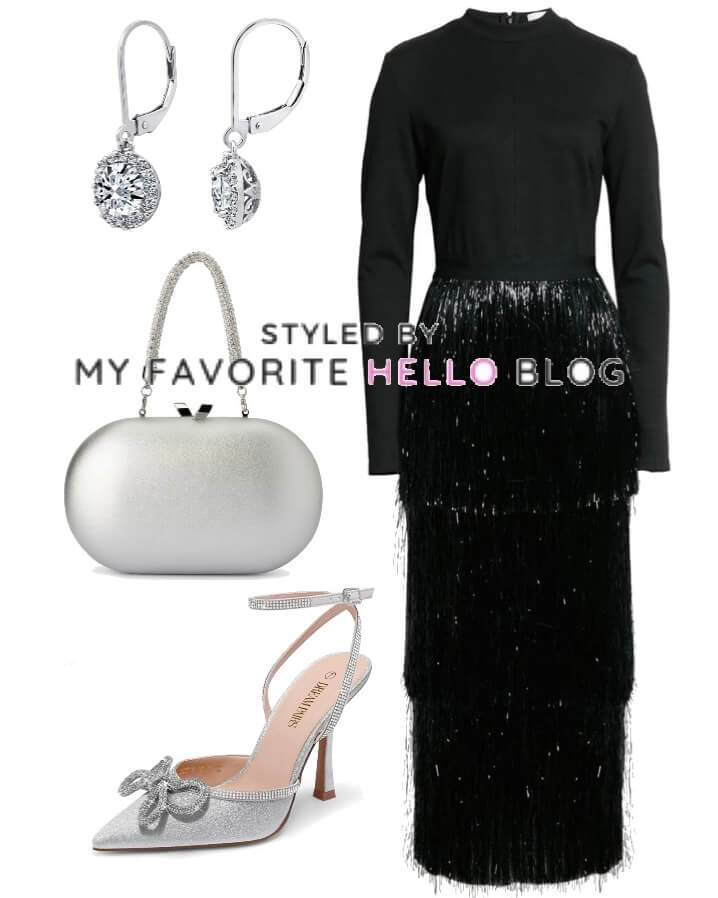 6. Midi or Floor Length for a Formal Wedding Guest Dress
When it comes to dressing for a special occasion, one of the most important decisions is choosing the right dress. There are so many different styles and lengths available, it can be hard to decide what to go for. Two popular choices that often come up when shopping for formal dresses are midi and floor length dresses. If you are guest for a winter wedding, a midi or floor length dress is perfect for the occasion because it will keep you warmer. In addition, if you are over 50 and don't want to show as much legs, the longer length will be just right.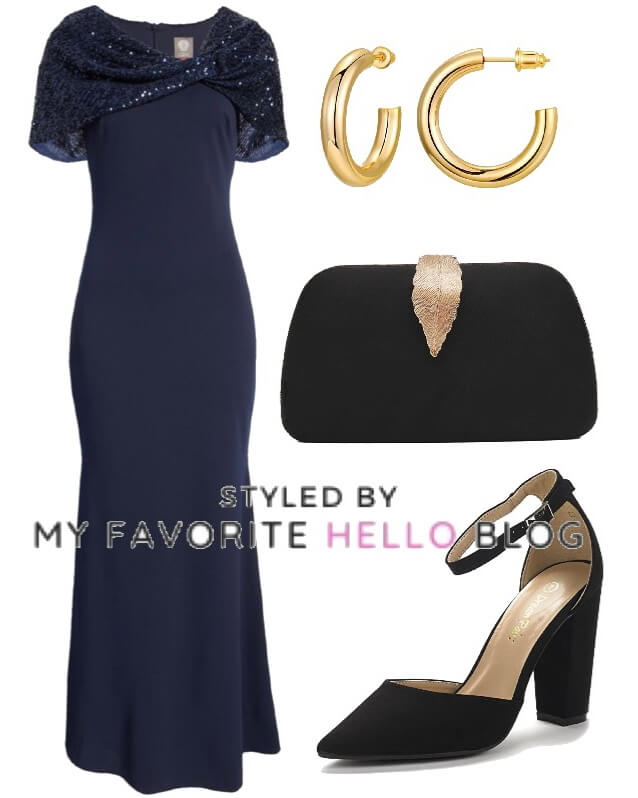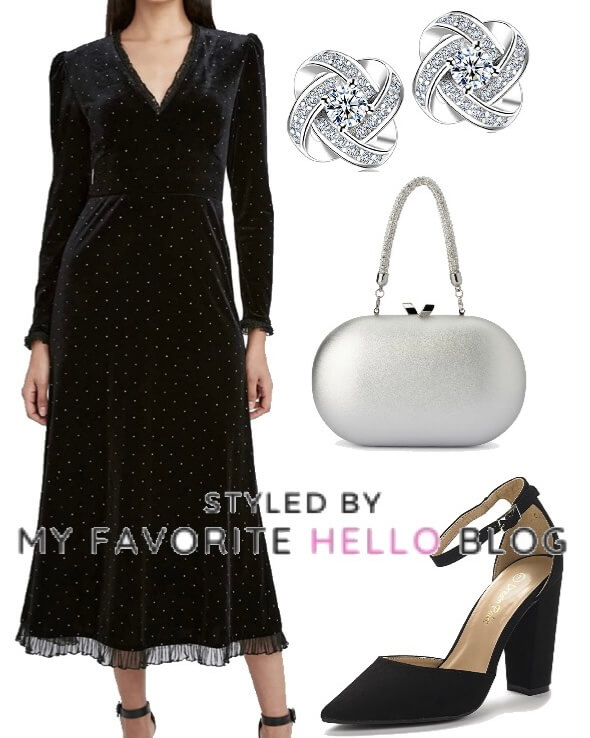 7. Sparkles and Sequins for a Cocktail Winter Wedding Guest Dress Outfit
A wedding during the holidays calls for some extra sparkle. I recommend a sequin dress for a festive look you can wear whether you are over 40 or over 50. Sparkles and sequins can make any outfit feel festive and special. From glimmering gowns to glittering accessories, there's no shortage of ways you can add a touch of sparkle to your holiday look.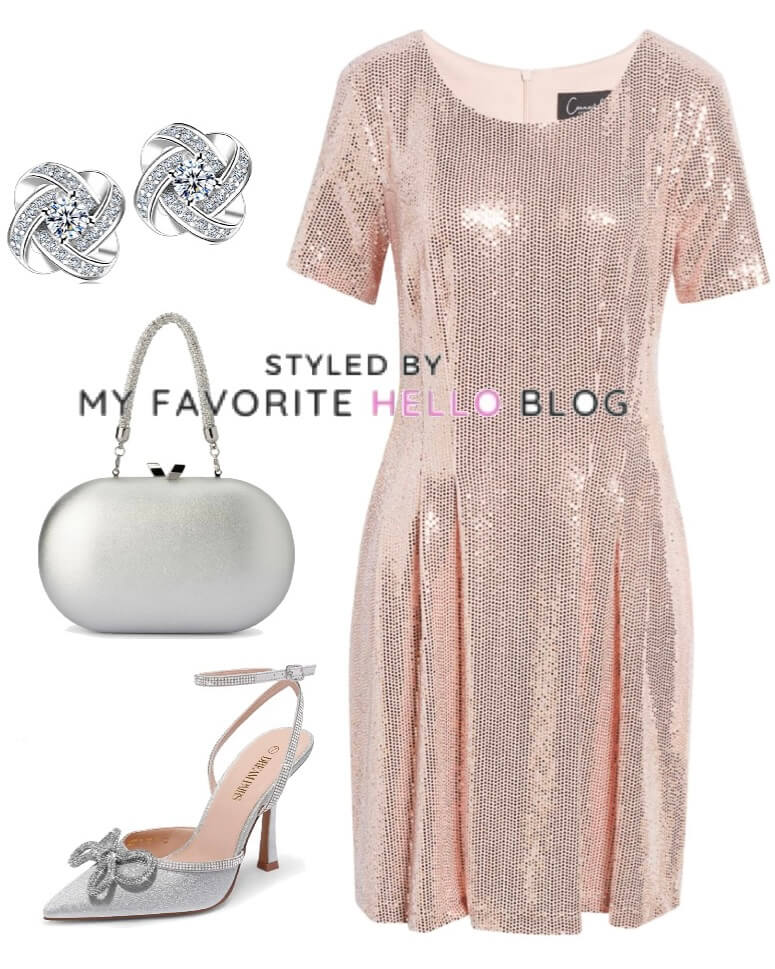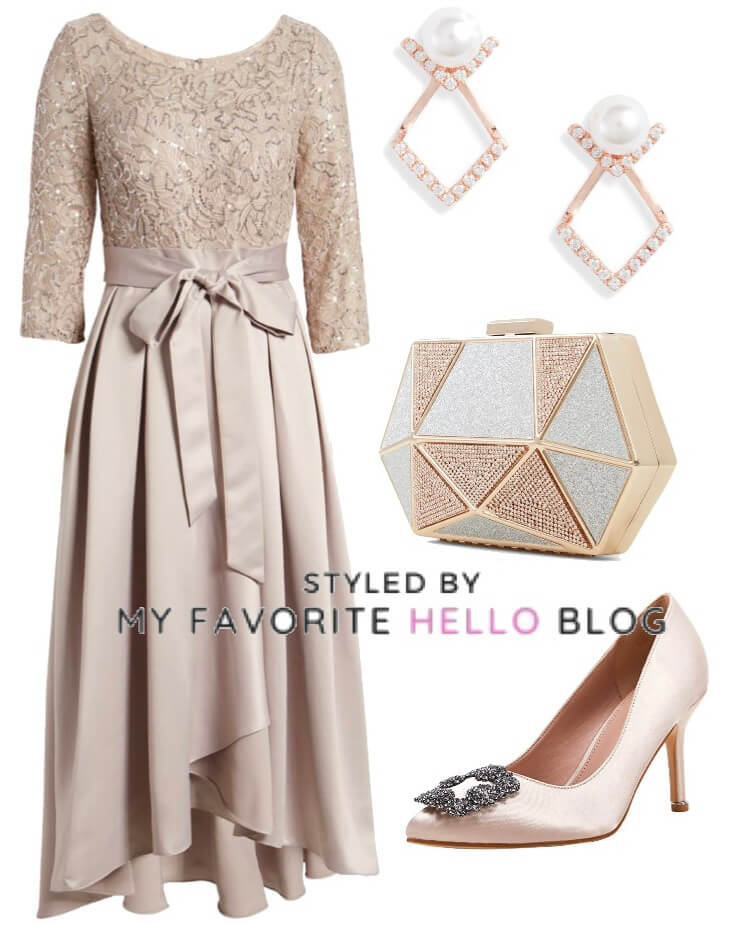 Which wedding guest outfit is your favorite?
Creator of My Favorite Hello and Author of this Article
Amy has 10+ years of experience in fashion and beauty launching digital products for global brands Fenty Beauty, Glossier, Marc Jacobs, Men's Wearhouse and Stitch Fix. She also worked previously as a Senior Stylist at Stitch Fix, and currently as an independent virtual stylist, styling men and women for various occasions from everyday outfits, special occasions, to curating a complete closet. Amy is using her styling experience, fashion and beauty expertise to provide style inspiration and outfit ideas so you can shop for yourself and put together stylish outfits that make you feel confident and beautiful. @styledbymyfavehello
You May Also Enjoy Reading:
What to Wear to a Beach Wedding Over 50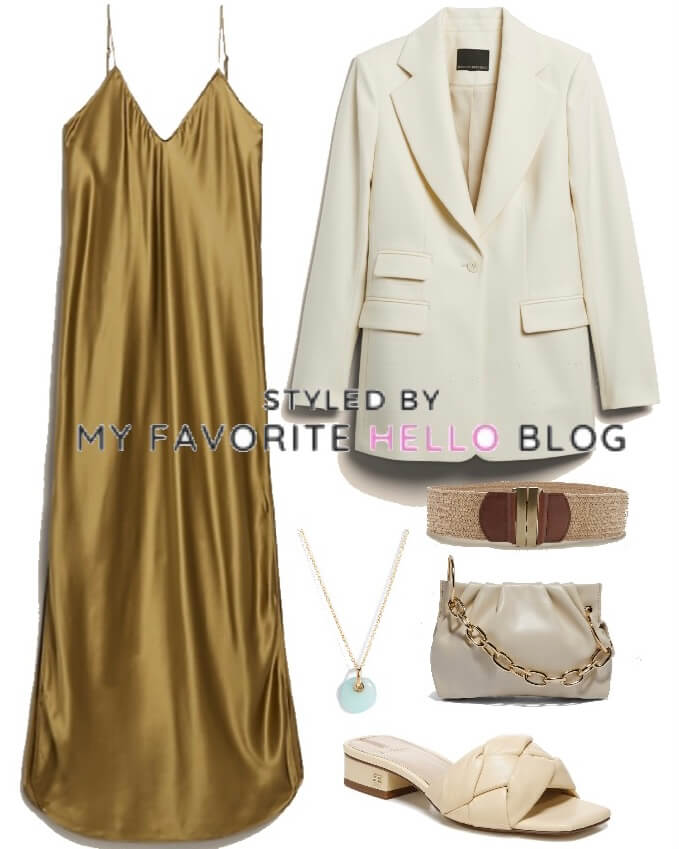 You May Also Enjoy Reading:
What to Wear in Vegas Over 50: Glam & Comfortable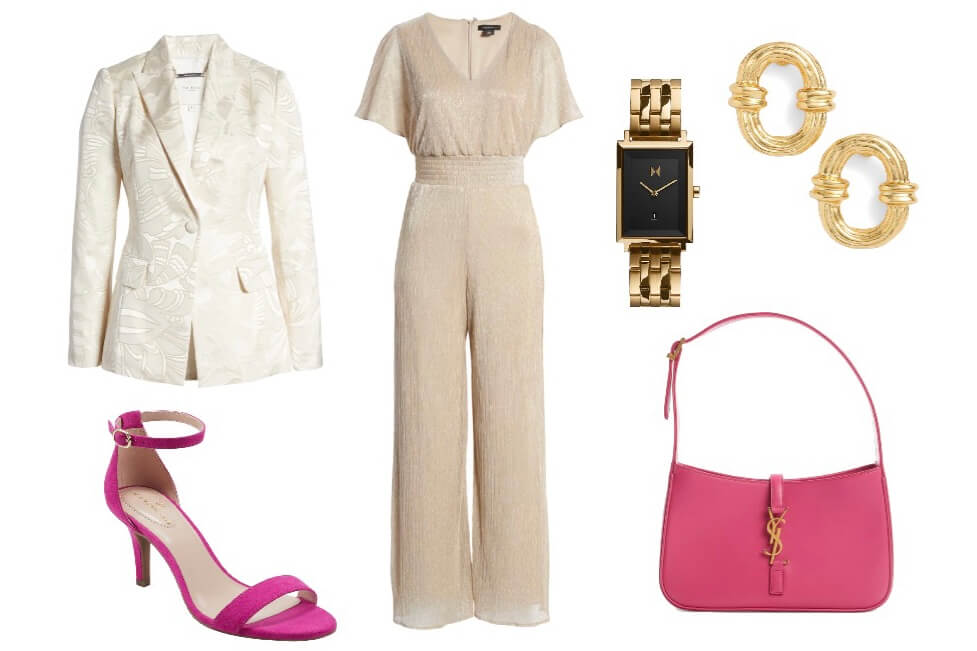 You May Also Enjoy Reading:
Spring Outfits for Women Over 40