My Third Fashom Box Review
I have been a long-time client of Stitch Fix, an online styling service. So when I heard about Fashom, a styling service similar to Stitch Fix, I couldn't wait to try it. For my first box which you can read here I asked for cute casual weekend wear and they delivered.  For my second box I kept some edgy, date night looks.  For my third box, I requested more mature, office ready looks to see what they had to offer. Keep reading for a review on my third experience with Fashom and why you should try it too if you like online styling services.
Quick Recap of How Fashom Works
Fashom, the online styling service, works uses professional stylists to pick personalized looks that are sent to you in the mail. Here's a breakdown of my experience with Fashom.When I signed up for Fashom, I filled out a styling profile. It covers the styling basics like what styles I likes, my size preferences, and the prices ranges I want to stay within.
When I was ready to be styled, I submitted a request using their app. A box costs a $15 styling fee that is applied to anything I keep. After two days, I received an email letting me know my outfits were ready to preview.
When I opened the app, there were 8 items chosen for me. For items I knew I wasn't interested in, I emailed them to swap out piece for something new. I had 48 hours after they sent my initial pieces to ask them to swap them out.Once I received the new pieces, I chose 5 looks I wanted to be sent to me.
In about 10 days I received my package. I had 2 days to try on the items and return what I didn't want. However, 2 days wasn't enough so I sent them an email asking for 7 more days which they agreed to.
I tried on all the looks, and checked out on the app what I wanted to keep. Fashom sent my receipt via email.
I returned what I didn't want in the prepaid envelope included.
If you keep 3 items or more you will receive 25% off your order. If you keep all 5 you receive 30% off your order.
A Preview of What I Received from Fashom
In my two previous boxes I asked for casual and edgier looks. For this third box I specifically asked for more mature and office-ready looks to see what they had to offer.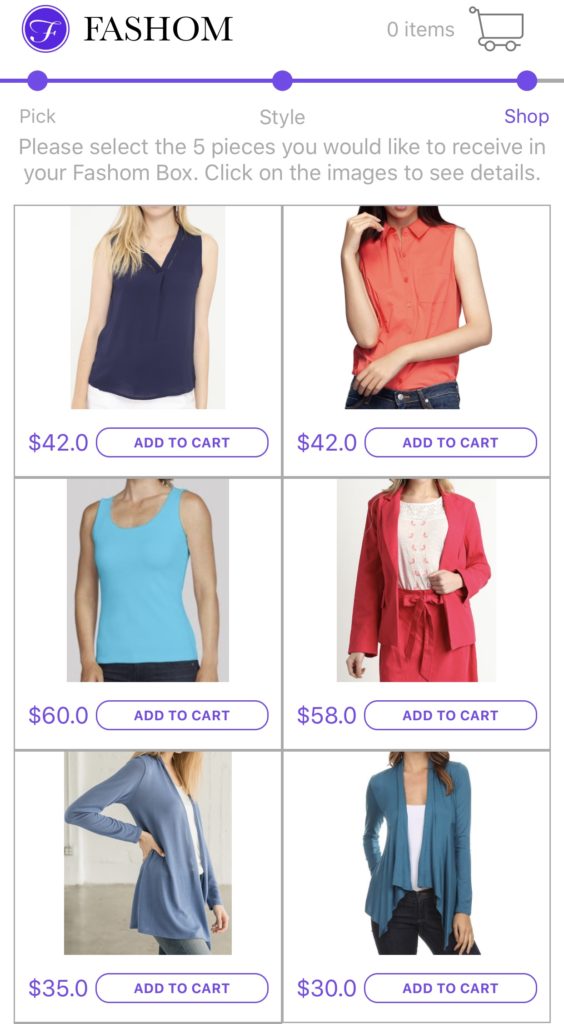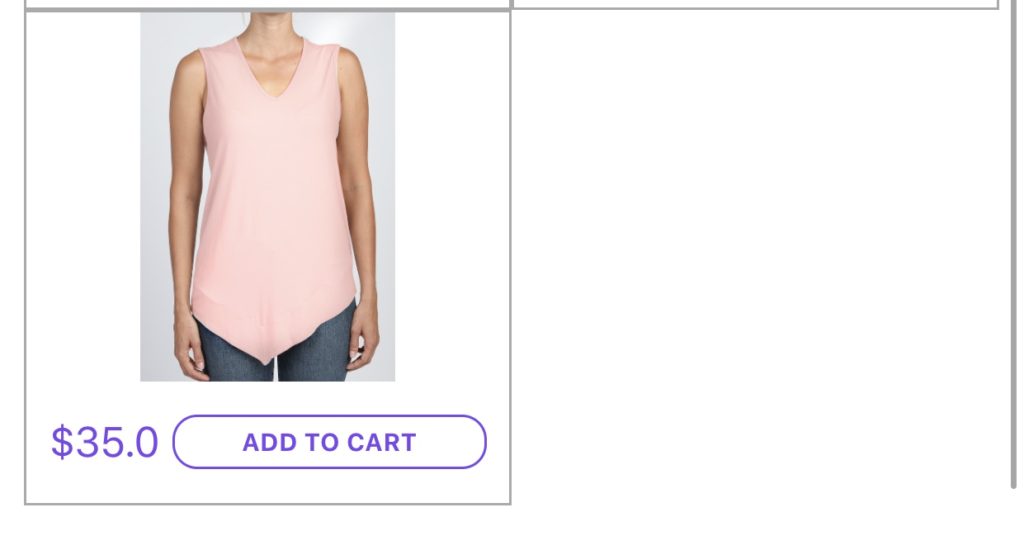 My Review of Fashom
I would have to say that Fashom did deliver on more mature and work-ready looks. However, I would say the looks didn't match my style as the first two boxes did. I didn't end up keeping anything for myself, but I think if you are looking for some basics as a reasonable price point, then it is worth asking Fashom for looks you can wear to work.
Fashom did listen to prior feedback that I don't like prints, and picked all solids which I definitely appreciated. I asked for more mature pieces, but they were "too mature" and I felt were better for my mom than for me. Maybe "mature" wasn't the right word to use when I made my request, since they did deliver on it, but it just wasn't for me.
Once again, I was very happy with the price points of their looks. The prices are very affordable, and with the additional 25% or 30% off, it's definitely reasonable for what you receive. For example, the blazer that was sent to me was only $58.
I still stand my previous recommendation to give Fashom as try, especially if you like Stitch Fix. Please support my blog and use my referral link.
Fashom vs. Stitch Fix
If you are interested in learning how Fashom compares to the popular styling service Stitch Fix, be sure to check out my blog post:
You may also enjoy reading: