UPDATE: This sale is no longer available, but you can still receive $25 off your first Wantable Edit by using my link: Order Now.
For my readers, you can get early access to the Wantable HOT 7 SALE where you can receive up to 50% off your Style Edit. Keeping reading to take advantage of this HOT sale through July 14th.
Keep 7 items, get 50% off
Keep 5-6 items, get 40% off
Keep 3-4 items, get 30% off
This blog post contains affiliate links which means when you make a purchase using my affiliate links, I earn a commission at no additional cost to you. Thank you for your support!
In order to take advantage of this offer, utilize my HOT 7 SALE link and order a Style Edit by July 14, 2020 at 11:59 CT for the promotion to apply to your Style Edit, regardless of when you receive it and complete checkout.
What is Wantable?
If you are a fan of the styling service Stitch Fix, you are going to want to try Wantable if you haven't already. If you are already a fan of Wantable, you also won't want to miss out the Wantable HOT 7 SALE.
First, here's a brief overview of Wantable.
Wantable is a personal styling service that uses a combination of stylists and technology to handpick apparel or active gear based on your budget, size and style.
How Wantable Works
STEP 1: Choose the edit type you want. Try more than one if you want!
Style Edit: Curated apparel and accessories in styles you love
Active Edit: Athletic and athleisure styles
Men's Active Edit: Performance and loungewear
STEP 2: Take the style quiz.
Take a short style quiz on your size and style preferences so they can get to know you. 
STEP 3 (optional step): Visit the stream
Check out the stream for styles that match your preferences. Request items you love.
STEP 4: Order for delivery
Order your personally styled edit and receive your edit in 10-17 days after ordering. The styling fee is $20 and is applied to what you keep.
STEP 5: Try it on at home
Receive 7 handpicked pieces to try on in the comfort of your home. 
STEP 6: Keep what you love, return what you don't
You're only billed for what you keep, and your styling fee is applied to your purchase. Return the rest in the pre-label bag.
What is the Wantable HOT 7 SALE?
This once-a-year Wantable HOT 7 SALE rewards customers for keeping more items from their Style Edit. 
Customers take their quiz, sign up for their Style Edit, and Wantable will deliver a box packed with 7 custom curated items. The more you keep, the more you save. 
Keep 7 items, get 50% off
Keep 5-6 items, get 40% off
Keep 3-4 items, get 30% off
Wow! What a great deal! What are you waiting for?!
This sale officially opens for the public on July 7, but for my readers you can receive early access to this sale NOW, starting July 3!
The Wantable HOT 7 SALE ends July 14 at 11:59pm CT so head over to Wantable now to order your Style Edit and start saving on styles curated just for you!
Be sure to order your Style Edit by July 14, 11:59pm CT for the promotion to apply!
Redeem offer now: HOT 7 SALE
Let me know in the comments if you took advantage of the Wantable HOT 7 SALE!
You May Also Enjoy Reading
10 Ways to Style Your Stitch Fix Tops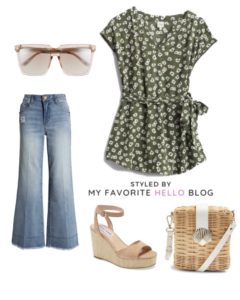 ---
You May Also Enjoy Reading
Style Your Stitch Fix Two Ways for Summer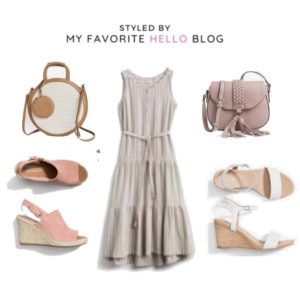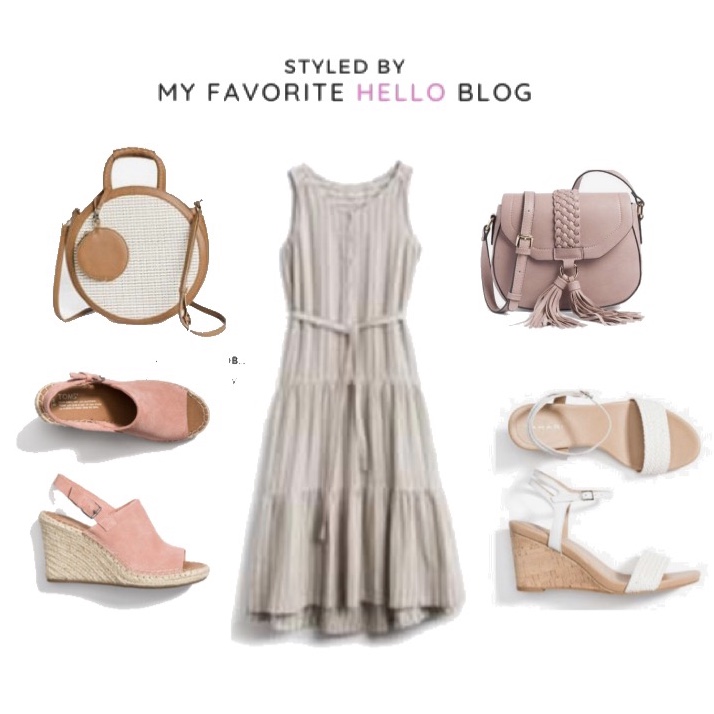 ---
You May Also Enjoy Reading
30 Days of Stitch Fix Outfits with 14 Pieces