How to Style the Nordstrom Leith Dress
The Nordstrom Leith dress is an influencer favorite, and for good reason. It's a great basic bodycon knit dress, that is cute, and inexpensive. The Leith dress can be styled so many different ways, for a casual weekend, a summer vacation and even for work. I have styled the Nordstrom Leith dress 10 different ways, and you can shop the entire look.
This blog post contains affiliate links which means when you ,make a purchase using my links, I will earn a commission at no additional cost to you.
UPDATE JUNE 2021: It doesn't look like Nordstrom sells the Leith dress anymore. You can shop this Amazon version instead. It's highly rated, comes in 25 colors, and budget friendly!

For those of you that aren't familiar with Nordstrom Leith dress, it is a tank dress with ruching at one side and a tulip-hem. It comes in eight different colors and only costs $56!

Here's 10 ways to style the Nordstrom Leith dress in every color!
Follow me on Instagram: @styledbymyfavehello
Follow me on Pinterest: @myfavehello
Follow Me on LikeToKnow.It: @myfavehello to shop all my outfits!
Nordstrom Leith Dress Summer Outfit
The Nordstrom Leith dress in white is perfect for wearing all summer long. Try pairing the white Leith dress with a pair of neutral platform sandals, a floral handbag, aviators, and gold accessories for a look that can easily go from day to night.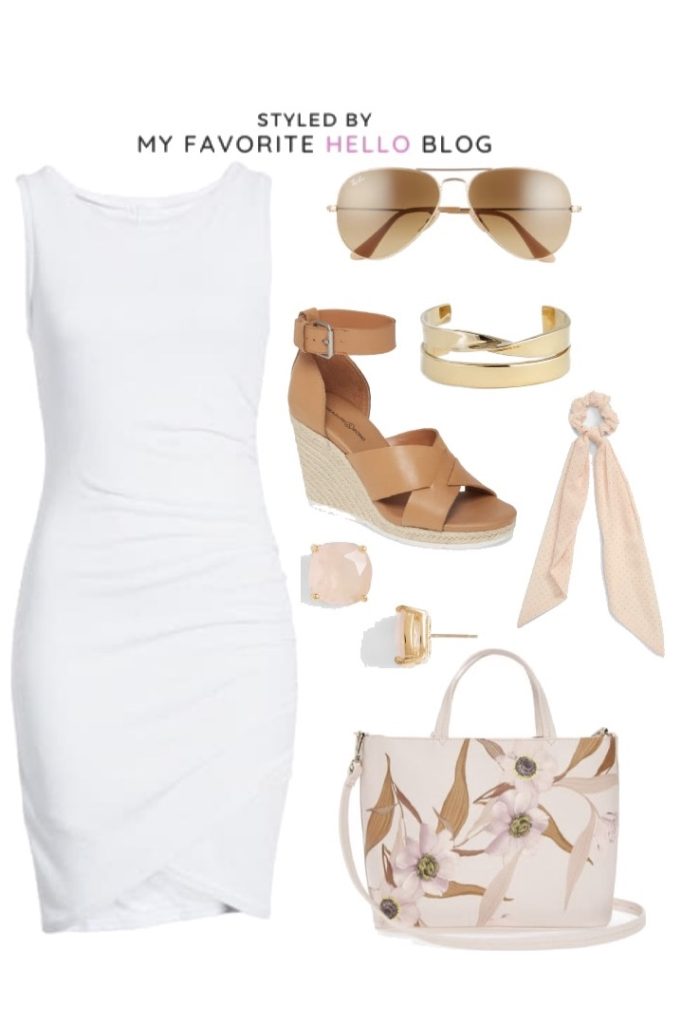 Leith Dress Casual Outfit
The grey Leith dress is a great basic dress for wearing everyday. Try the grey Nordstrom Leith dress with sneakers, a windbreaker, and silver jewelry for a casual weekend look.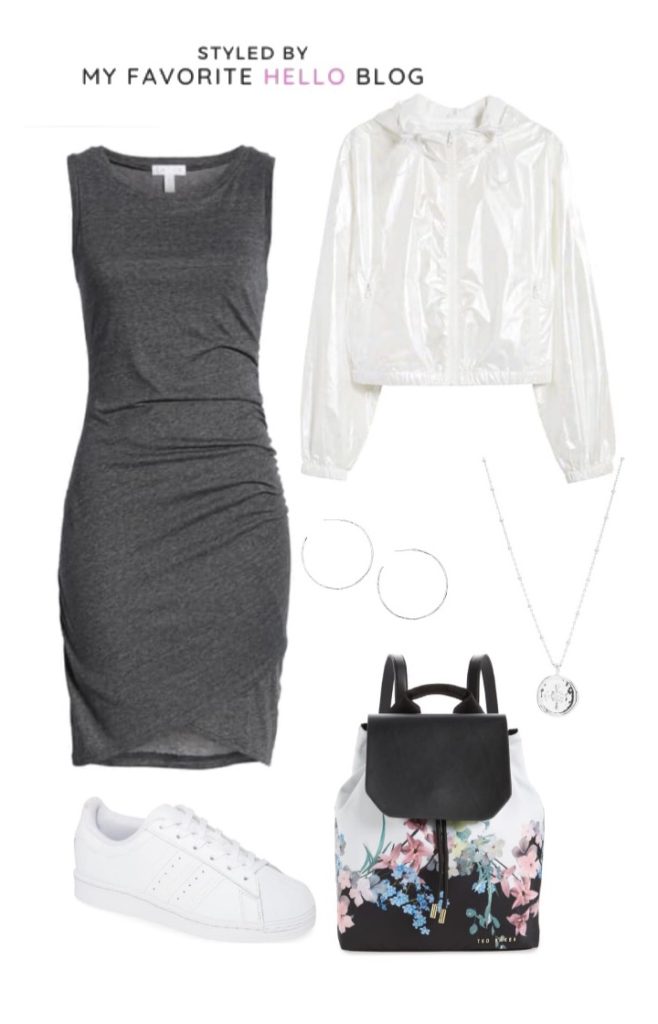 You May Also Enjoy Reading:
10 Ways to Wear the Marc Fisher Sandals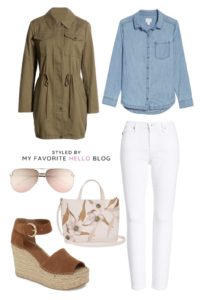 Leith Dress Styled for a Glam Night Out
The Leith dress in the red poppy color is perfect for making a statement. Try it with barely there accessories for a glam night out.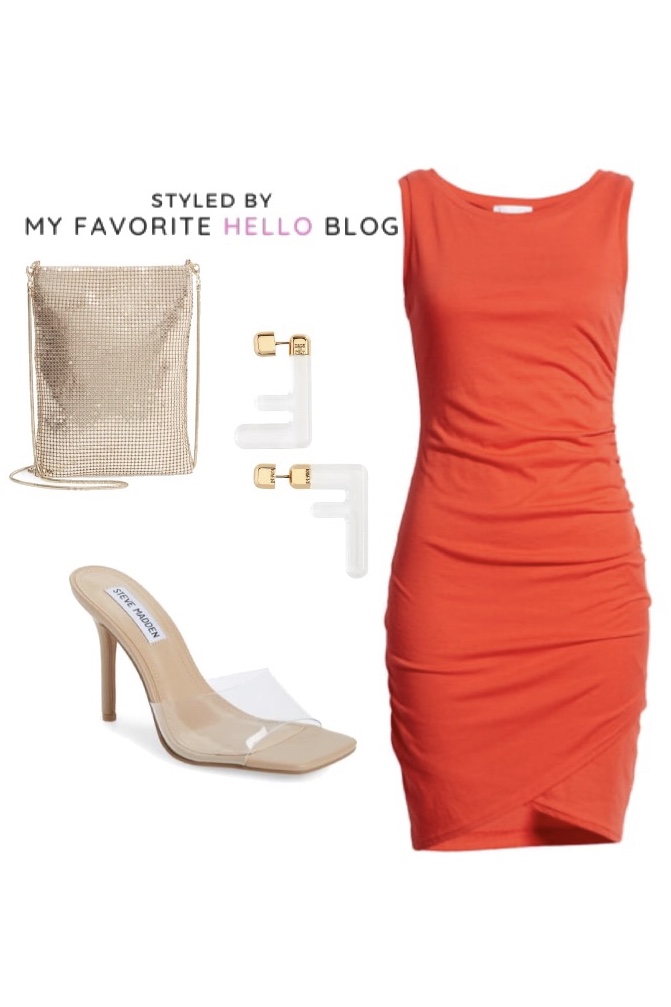 Leith Dress for Work
The navy Leith dress can be styled for work. Try adding a nude pink blazer and satchel with the Nordstrom Leigh dress for a look that is perfect for going from the office to a happy hour.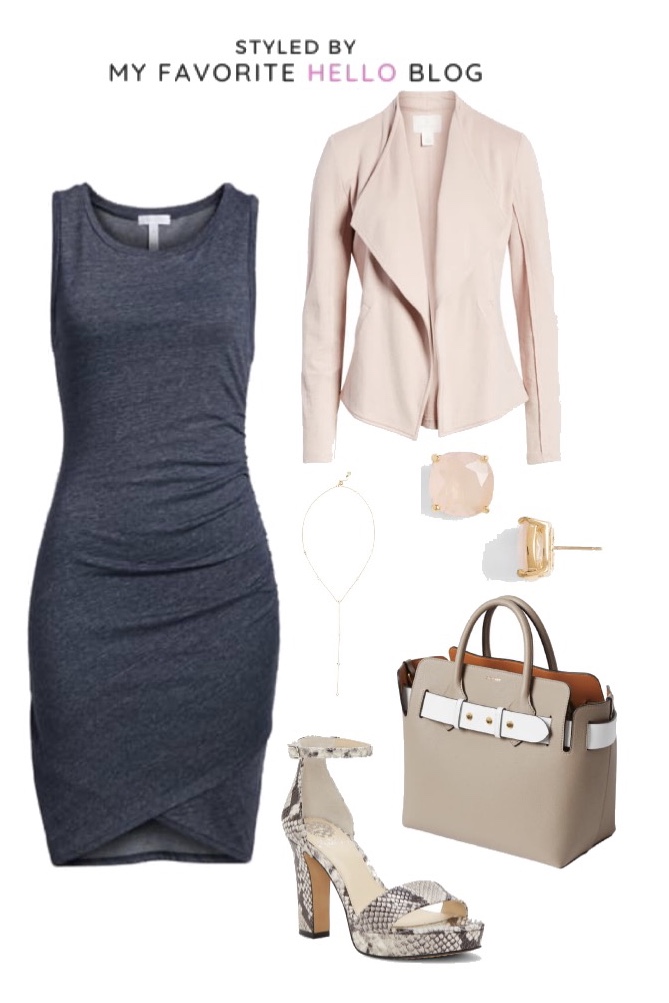 Leith Dress for a Vacation

Look

Pack the Blue Stone Leith dress for a summer vacation. Try adding a pair of white sunglasses, and silver sandals for a casual vacation look that is perfect sightseeing for. Add a statement necklace to the Leith dress for a vacation look that can go from day to night.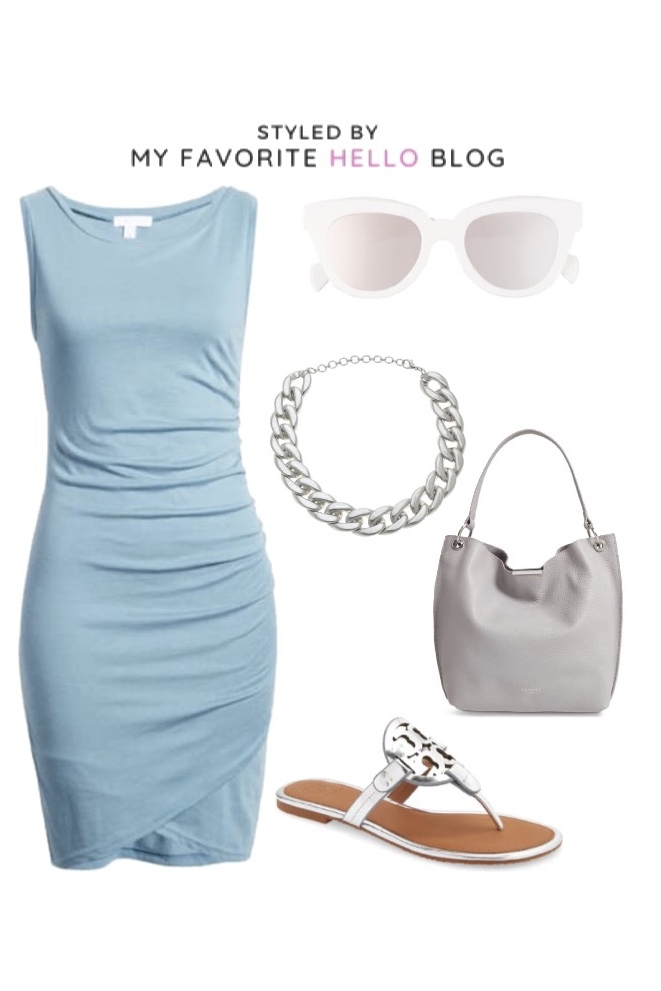 Leith Dress Styled for an Edgy Day Look
Every woman needs a LBD and the Leith dress in black doesn't disappoint. Try the black Leith dress with a pair of statement earrings and sandals for a look that is perfect for an edgy day look.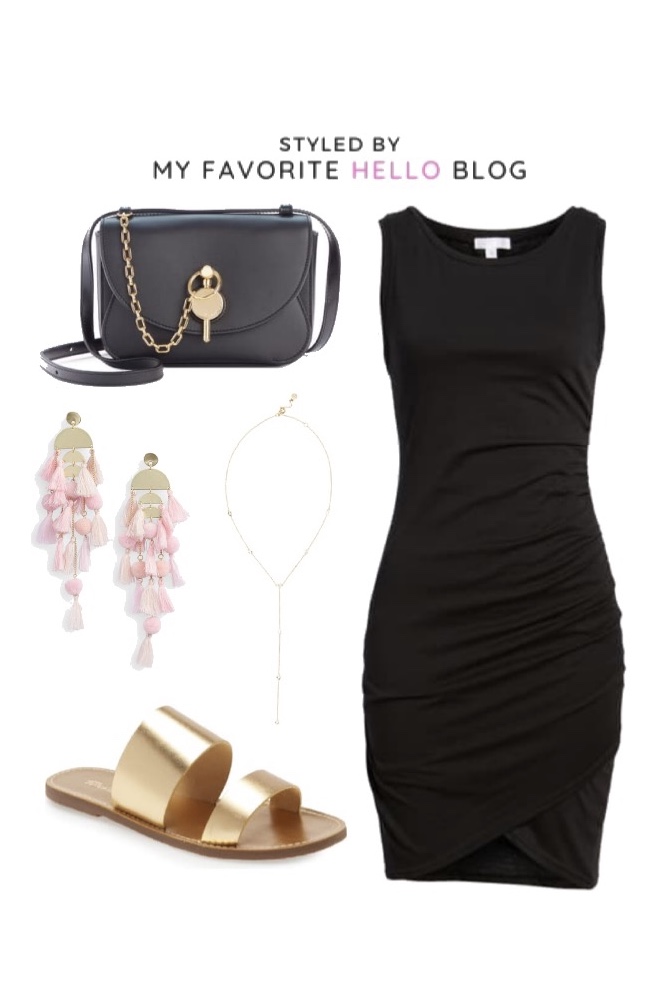 Leith Dress Style High and Low
The Leith dress is inexpensive at only $56 which leaves plenty of room to splurge on designer accessories. Create a high and low look by adding a pair of Gucci sandals, and pink accessories.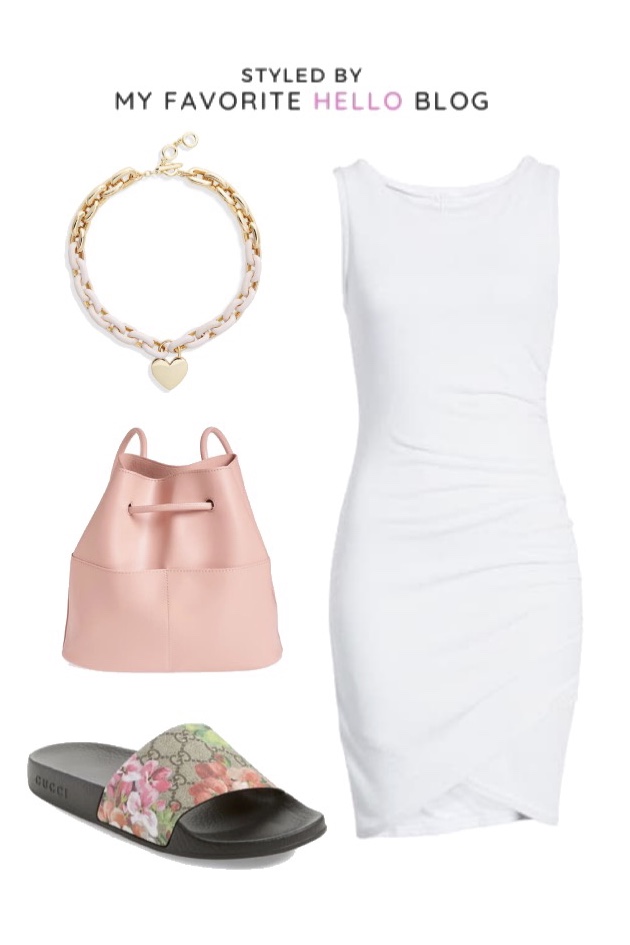 Style the Leith Dress for a Summer Vacation
Add a weave hat and sandals to the Leith dress for summer. Complete the look with a classic white bag and gold earrings.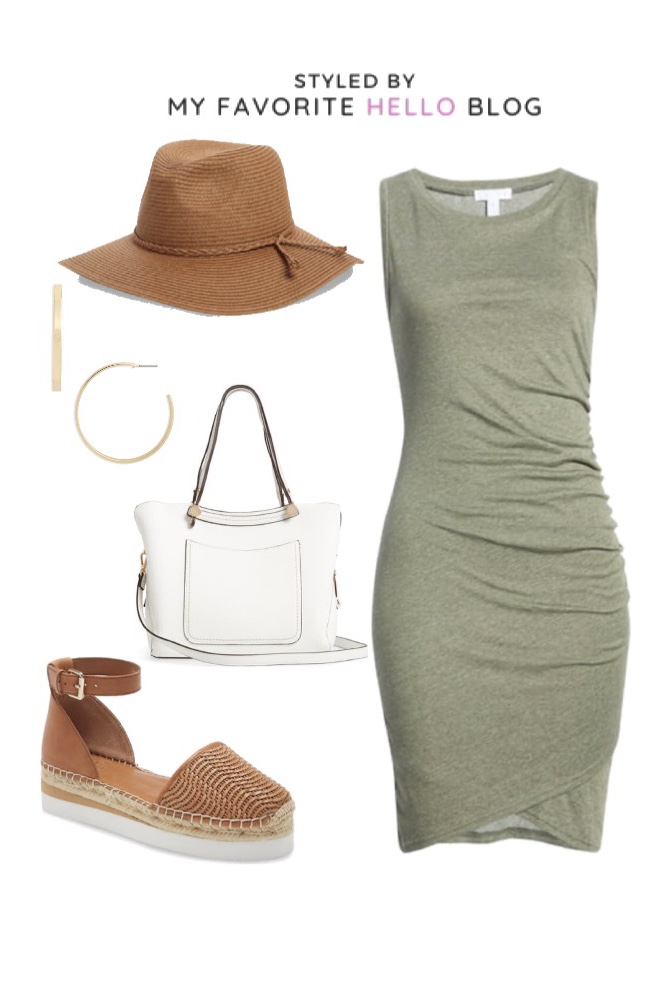 Leith Dress for an Edgier Look
Try adding a leather jacket and bag to the Leith dress for an edgier look. Complete the look with a pair of animal print sneakers.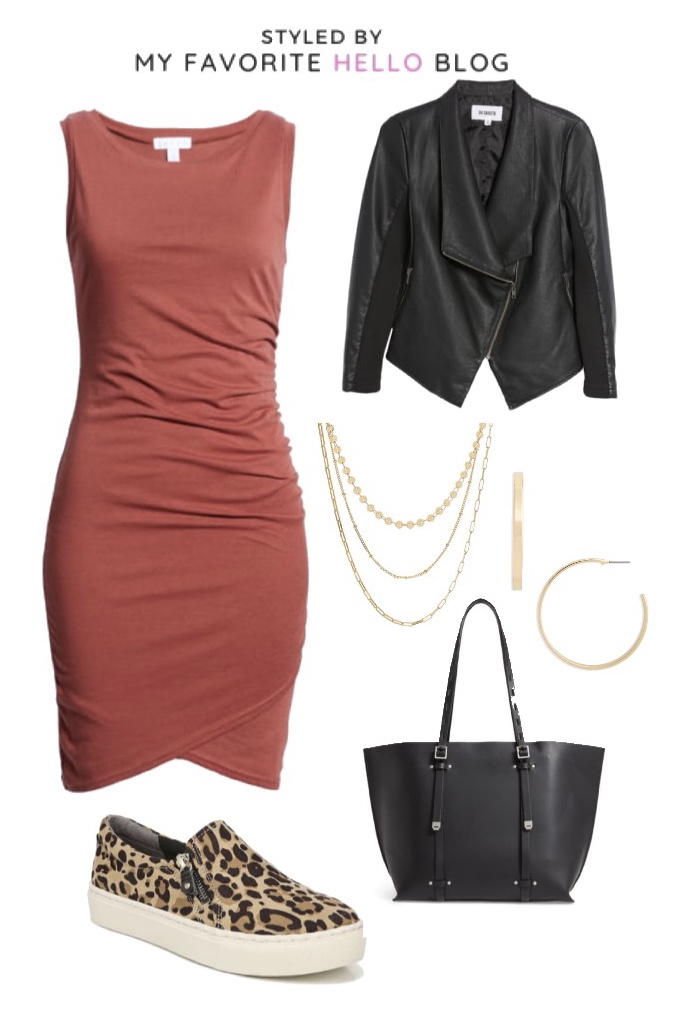 Leith Dress

for a Night Out

Keep it simple by adding some classic black accessories to the Nordstrom Leith dress for a date night out.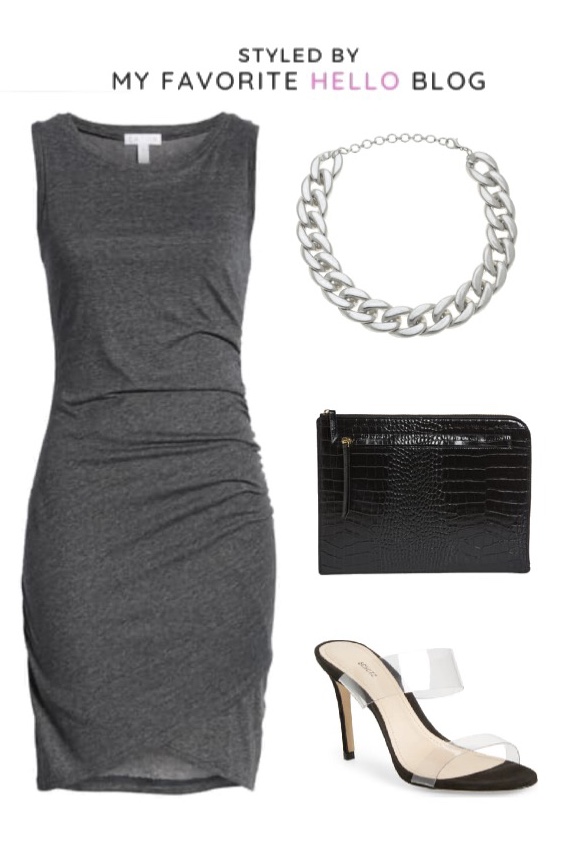 Shop The Dress

You May Also Enjoy Reading:
12 Ways to Wear Denim Shorts for Summer