Affordable Brands Similar to Reformation
If you're looking for cheaper alternatives to Reformation dresses, check out these other dress brands that are also known for a similar design aesthetic to Reformation. These brands are feminine, flattering and chic. This list includes brands that are more affordable than Reformation, some that are also sustainable, and some that are not but just cheaper, depending on which you prefer.
This article includes affiliate links which means when you make a purchase using my affiliate links, I earn a commission at no additional cost to you. See my Privacy Policy.
Why Reformation Dresses are so Popular
Reformation started as a vintage clothing store, and now manufactures its own clothing focused on sustainability. Reformation dresses are popular because they are feminine, flattering and pretty while also being made sustainability. This brand has also become popular for its limited edit drops and long dresses suitable for a bridal party.
Reformation sells a wide variety of dresses priced between $98 to $748.
Shop these top sellers:

Is Reformation a luxury brand?
Reformation is a direct-to-consumer, or DTC, brand. It has its roots in pre-owned and vintage clothing. Reformation is not considered a luxury brand, but is a contemporary clothing brand based out of Los Angeles. The brand is not a fast fashion brand although it puts out small, limited edition collections, as it is focused on sustainability and repurposing materials.
Cheaper Alternatives to Reformation that are also Sustainable
These brands are alternatives to Reformation and also known for their sustainable and ethical practices. These brands are either cheaper than Reformation or around the same pricepoint.
1. Christy Dawn
Christy Dawn makes high quality, sustainable and ethical dresses. Christy Dawn offers dresses, tops, knitwear, and loungewear. If you like Christy Dawn dresses, check out these brands like Christy Dawn for ethical dresses.
Dresses are priced from $198 to $498

2. Amour Vert
Amour Vert is known for it's sustainable practices that address the full lifecycle of its clothing. This brand creates its own fabrics and uses compostable packaging and soy-based inks. Amour Verts has dresses made from organic cotton and washable silk.
Dresses are priced from $128 – $348

3. Madewell
Madewell has a focus on social responsibility. Madewell's dress designs are vintage inspired, made to look effortless, and focused on high quality that will last.
Dresses are priced from $48 to $495

4. Everlane
Everlane is known for its transparency in pricing and ethical manufacturing with high quality materials and craftsmanship. Everlane sells both men and women's clothing, shoes, and accessories.  Everlane dresses are at a much lower price point than Reformation.
Dresses are priced from  $88 to $168

5. ABLE
ABLE is dedicated to providing safe and dignified jobs to women worldwide, with 90% of its employees hired are women. In addition, ABLE has an eco-friendly approach to their design, materials, and manufacturing.  They also provide a lifetime guarantee on their clothing, and even the ability to change sizes if your size changes.
Dresses are priced from  $115 to $165

6. Rihoas
Rihoas is a fashion brand inspired by European movies. This brand uses 20% sustainable fabric in their clothing in order to keep costs down.
Dresses are priced from $22 to $85

7. & Other Stories
& Other Stories is designed out of Stockholm, Paris, and Los Angeles.  & Other Stories is known for its feminine designs at an affordable pricepoint. The company offers dresses, knitwear, lingerie, accessories, and beauty.
Dresses are priced from $59 to $499

8. Princess Polly
Princess Polly offers trendy styles with an ongoing commitment to becoming more and more sustainable. I recommend Princess Polly for trendy styles for smaller budgets.
Dresses are priced from $5 to $130

9. Cider
Cider puts out small batches of its dresses in order to deliver fashion that is more affordable with less waste.
Dresses are priced from $8 to $80
Other Dress Brands Like Reformation but Cheaper
These cheaper brands are similar to Reformation, but have not made a public commitment to sustainability or decreasing their environmental impact. These brands don't typically have a reputation for being "fast fashion."
10. Free People
Free People started in West Philadelphia and is widely popular for its feminine boho aesthetic. I like their dresses because they are pretty and comfortable, and come in a variety of vivid colors and patterns.
Dresses are priced from $30 to $1,800. Most of the dresses similar to Reformation are in the $98 to $128 range.
Shop these best sellers

11. Petal & Pup
Petal & Pup offers a wide range of dress styles that are also affordable. I recommend their styles if you are looking for vacation or resortwear looks.
Dresses are priced from $18 to $129

12. Birdy Grey
Birdy Grey is a woman-founded company that specializes in offering ready-to-ship bridesmaid dresses at under $100. If you love Reformation dresses for your wedding party, I highly recommend checking Birdy Grey's selection.
Dresses are priced from under $100.

13. Anthropologie
Anthropologie offers a variety of different style dresses. whether you are looking for preppy, vintage, classic styles, and more.
Dresses are priced from $$48 to $1,700. Most dresses fall in the $148 to $170 range.

14. ASTR the Label
ASTR the Label is known for its feminine and sophisticated styles. I love how beautiful this brand's dresses are and at a reasonable price point for the quality and styles. ASTR the Label also offers a variety of wedding day outfits for the bride and entire wedding party.
Dresses are priced from $25 to $200

15. Abercrombie
Abercrombie is known for its all American clothing and styles. I love this brand for it's classic and clean silhouettes, colors, and cuts.
Dresses are priced from $40 to $200

16. J. Crew
J. Crew is another brand known for it's distinct All American styles that are timeless and classic.
Dresses are priced from $72 to $500

17. Revolve
Revolve is a retailer that carries a number of trendy and feminine lifestyle brands. I love this site because of it carries a large variety of brands and unique styles.
Dresses are priced from $58 to $1,095

Much Cheaper than Reformation but Can Be Considered Fast Fashion
These brands are significantly cheaper than Reformation, but are also known to be "fast fashion" clothing brands. However, I have included them in this list as alternatives to Reformation, but less expensive, in case you are interested in much cheaper alternatives to Reformation, regardless of their business practices.
18. Lulus
Lulus offers chic, trendy and affordable styles. You can shop this brand for dresses for prom, weddings, vacation, and just for daily wear.
Dresses are priced from $9 to $398

19. Cupshe
Cupshe started as a swimwear company and now offers dresses in a variety of styles at a very inexpensive price point. I highly recommend Cupshe for some cute and casual dresses.
Dresses are priced from $10 to $46

20. Hello Molly
Hello Molly offers feminine styles with new releases coming out every week.
Dresses are priced from $22 to $125

21. Showpo
Showpo is a global fashion brand offering trendy and affordable styles.
Dresses are priced from $12 to $240

Are there any cheaper alternatives like Reformation dresses that should be added to this list? Leave a comment below.
Creator of My Favorite Hello and Author of this Article
Amy has 10+ years of experience in fashion and beauty launching digital products for global brands Fenty Beauty, Glossier, Marc Jacobs, Men's Wearhouse and Stitch Fix. She also worked previously as a Senior Stylist at Stitch Fix, and currently as an independent virtual stylist, styling men and women for various occasions from everyday outfits, special occasions, to curating a complete closet. Amy is using her styling experience, fashion and beauty expertise to provide style inspiration and outfit ideas so you can shop for yourself and put together stylish outfits that make you feel confident and beautiful. @styledbymyfavehello
You May Also Enjoy Reading:
19 Brands like Christy Dawn for Ethical Dresses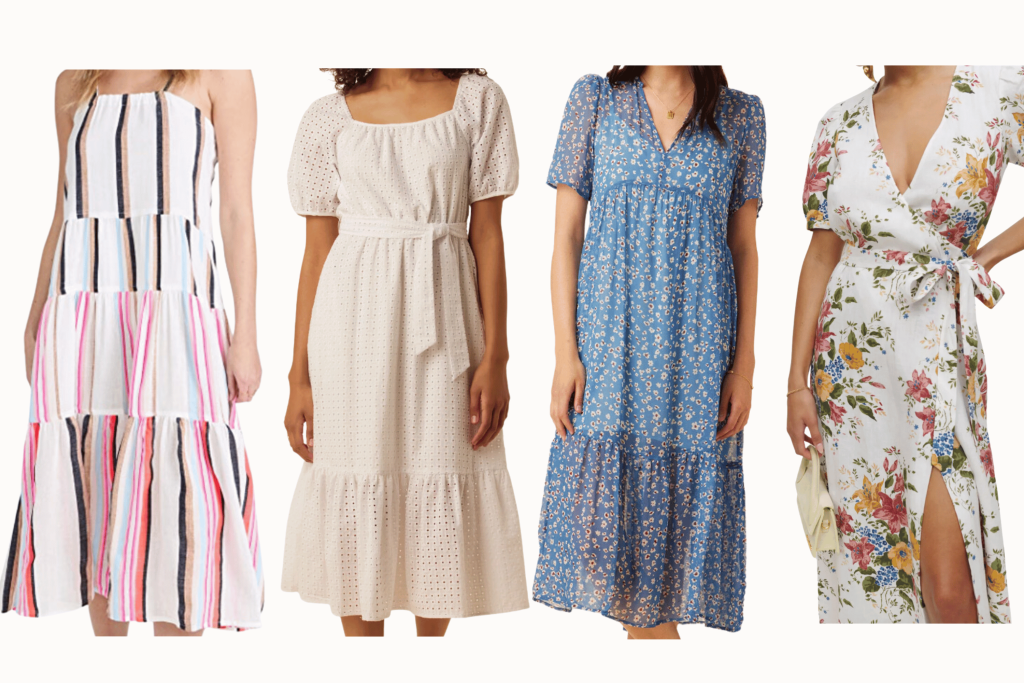 19 Brands Similar to Ulla Johnson: Chic, Artisan, and Boho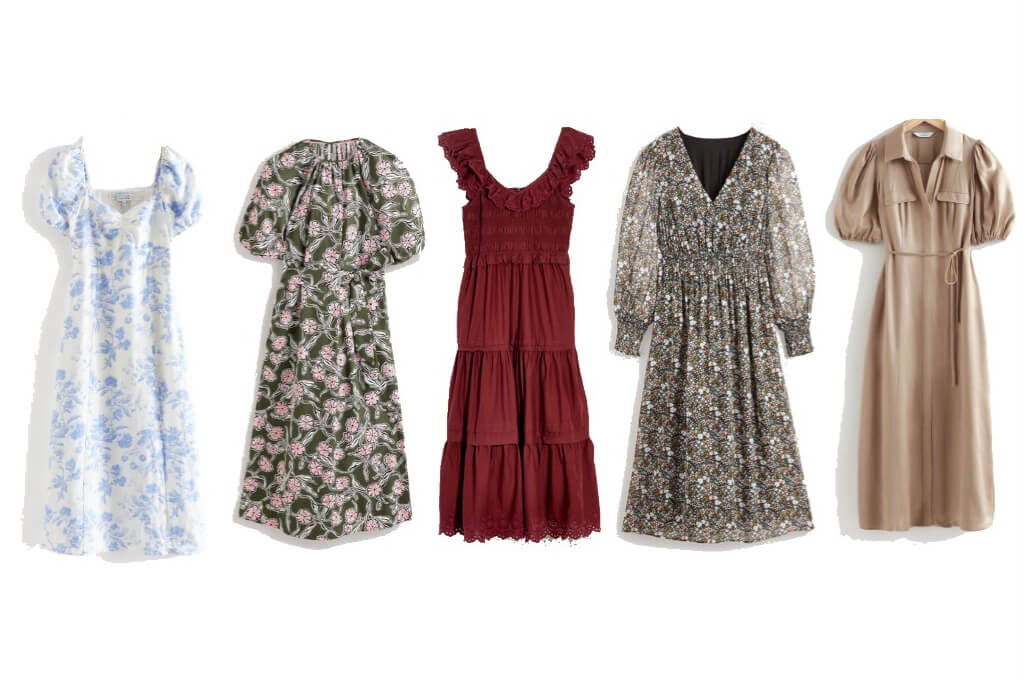 14 Brands of Dresses like Tuckernuck: Preppy, Feminine, and Fun