Who is Aime Leon Dore?
Aime Leon Dore is the name of a fashion and lifestyle brand that was created in 2014 in New York City. It's fashion aethetic is a mix of streetwear and tailored workwear such as coats with hoodies and baseball caps with neck ties. Keep reading for modern and tailored urbanwear brands like Aime Leon Dore, and for looks similar to ALD. This list can also be considered some of the best streetwear brands.
This article includes affiliate links which means when you make a purchase using my affiliate links, I earn a commission at no additional cost to you. See my Privacy Policy.
How much is ALD?
ALD's price range in not inexpensive.  Here is what you can expect in terms of Aime Leon Dore's pricing. ALD does not frequently have sales, or offer it's more stylish pieces on sale.
Outerwear: $250 for track jackets, $395 for mechanic jackets, $450 for topcoats, and $795 for varsity jackets
Bucket hats and sportwear hats are around $55-70
Tops: $85 for graphic tees, $150 for polos, $350 for rugby shirts
Bottoms: $225 for pants, $325 for trousers
Because of the high price tag, if you love ALD's style, you may be looking for brands like ALD that are similar in style but cheaper. Keep reading for a list of brands similar to Aime Leon Dore that are cheaper.
Brands as cool as Aime Leon Dore that are More Affordable
If you are looking for brands like Aime Leon Dore but cheaper, check out these X picks for stylish streetwear and workwear.
1. Carhartt Work In Progress
Carhartt WIP was born out of its workwear division, and has become popular in many underground scenes including hip hop and skating. Carhartt has very similar styles to ALD at a much more affordable price point given its Detroit working class origins.
Outerwear: Jackets start at $138
Tops: graphic tees are $58, Rugby shirts are $128
Hats: $48 for caps, $68 for bucket hats
Bottoms:Pants start at $125
2. Everlane
Everlane offers premium quality on classic pieces but is more affordable than Aime Leon Dore. They are also known for their ethical practices and full transparency.
Outerwear: Varsity jackets are $198, Parkas are $238
Bottoms: $88 for chinos
Tops: $65 for rugby shirts

3. Noah NY
Noah NY is an American brand headquartered in NYC. It's classic menswear aethetic is inspired by skate and music culture, made with a commitment to quality and integrity.  Noah is similar in price to ALD.  However Noah NY does more frequent sales and includes more popular items.  
Here is the pricing for Noah NY:
Outerwear: $328 for utility jackets, $268 for coach's jacket
Hats: $58 for sportswear hats
Tops: $118 for polos, $228 for rugby shirts
Bottoms: $228 for pants, $348 for trousers
4. Todd Snyder
Todd Snyder is known for its elevated styles that blur the lines between streetwear, workwear, and formalwear. They feature compelling collaborations like the L.L. Bean collaboration that mixes classic L.L. Bean silhouettes and New York style. Todd Synder is similar in price to ALD, with some items that are less expensive, and others are more expensive.

5. Adiden Asterisks*
Adiden Asterisks* is a Canadian brand and has a very similar aethetic to Aime Leon Dore, to the point where it is often considered a copy cat brand to Aime Leon Dore. Adiden Asterisks' designs are inspired by menswear with designs that are bold and graphic with a sportswear, collegiate and workwear aesthetic. Adiden Asterisks' prices are also very similar to ALD.
Tops: Graphic tees are $69, rugby shirts are $160
Bottoms:$250 for nylon pants
Hats: $85 for hats
6. BEAMS
BEAMS+ is headquartered in Japan, and is a leading retail destination for style and culture. BEAMS is similar in pricing to ALD with some items that are cheaper than ALD. You can find BEAMS on Mr. Porter and SSENSE.
Outerwear: Parkas start at $220
Hats: Bucket hats are $120, caps are $85
Bottoms: Trousers are $220
7. Abercrombie + Fitch
Abercrombie is known for its all american style. It is much cheaper than Aime Leon Dore and some stylish pieces with a similar look.
Outerwear: topcoats are $187, bomber jackets at $150
Tops: Sweater polos at $60
Bottoms: Chinos are $68
Hats: Baseball caps are $25

8. Uniqlo
Uniqlo creates for everyday life at relatively low prices, much lower than ALD.

9. Remi Relief
Remi Relief is a skater and surfer inspired brand that is known for its shirts and jackets.

10. Norse Projects
Norse Projects is a clothing brand of Denmark that creates streetwear and workwear mixed with high end fashion. You can receive free worldwide shipping with a $280 USD purchase. Norse Projects sells both men's and women's clothes, and are cheaper than Aime Leon Dore.
Outerwear: Twill jackets start at $255
Tops: Rugby polos start at $175
Bottoms: Twill pants start at $185, Chinos are $255
11. Bonobos
Bonobos is a polished workwear clothing company known for its well fitting garments and moderate pricepoints.

12. Bricks & Wood
Bricks & Wood was born out of South Central, Los Angeles, and offers casualwear with a cool and artistic feel.
13. Saturdays NYC
Saturdays NYC is a New York clothing and lifestyle brand that carries styles similar to ALD.
14. Adsum
Adsum is a a men's outerwear and sportswear clothing company. If you like Aime Leon Dore then you might like Adsum's sportswear.
15. Barbour
Barbour is a lifestyle clothing brand born out of country wear, and is known for its iconic waxed jackets
16. Rowing Blazers
Rowing Blazers has a strong following known for its craftsmanship of its blazers, rugby shirts and more with multiple collaborations.
17. Battenwear
Battenwear is an apparel company founded in New York City that specializes in clothing for adventures in the great outdoors while still being fashionable for everyday streetwear.
Outerwear: Jackets start at $270
Tops: shirts start at $245, rugby shirts are $175
Bottoms: Pants are $180
Hats: Bucket hats and camp cats are $65
18. Wood Wood
Wood Wood was founded in 2002 as a clothing Company inspired by culture and streetwear, with collaborations with brands and artists.
Outerwear: jackets start at $166
Tops: rugby shirts are $140
Bottoms: Trousers are $131
Hats: Bucket hat and caps are around $60
Brands Like Aime Leon Dore but Similar or Higher in Price
19. Drôle de Monsieur
Drole de Monsieur is a modern sportswear brand that started in 2014. It mixes retro silhouettes with modern cuts and details. Drole de Monsieur is priced higher than ALD.
Outerwear: $465 for jackets, $230 for raincoats
Tops: polos for $200, graphic tees for $110 
Hats: $94 for baseball caps, $115 for bucket hats
Bottoms: Pants and jeans are $210
20. Kith
Kith NYC is a lifestyle brand for men, women and kids. The prices are much more expensive than ALD.
21. Acne Studios
Acne Studios was created in Stockholm and specializes in ready-to-wear for men and women, with an attention to detail and superb tailoring. Their prices are generally more expensive than Aime Leon Dore.
22. Drake's
Drake's was founded in London and is casualwear inspired by English sporting styles and British elegance. You can also find Drake's on SSENSE. It is a very cool brand, but far from affordable and a higher price point than Aime Leon Dore:
Outerwear: $750 for jackets, $1,995 for topcoats
Tops: $425 for polos, $145 for t-shirts
Hats: $175 for bucket hats, $85 for baseball caps
Bottoms: $495 for trousers, $375 for jeans
23. Stone Island
Stone Island is a blend of workwear and uniform with a tailored and polished aesthetic similar to ALD. It is generally more expensive than ALD.
24. Auralee
Auralee is a Tokyo brand specializing in streamlined and sophisticated clothing sourced from premium materials, with a matching high pricepoint, higher than ALD.

Creator of My Favorite Hello and Author of this Article
Amy has 10+ years of experience in fashion and beauty launching digital products for global brands Fenty Beauty, Glossier, Marc Jacobs, Men's Wearhouse and Stitch Fix. She also worked previously as a Senior Stylist at Stitch Fix, and currently as an independent virtual stylist, styling men and women for various occasions from everyday outfits, special occasions, to curating a complete closet. Amy is using her styling experience, fashion and beauty expertise to provide style inspiration and outfit ideas so you can shop for yourself and put together stylish outfits that make you feel confident and beautiful. @styledbymyfavehello
You May Also Enjoy Reading:
11 Brands like Represent Clothing: Luxury Streetwear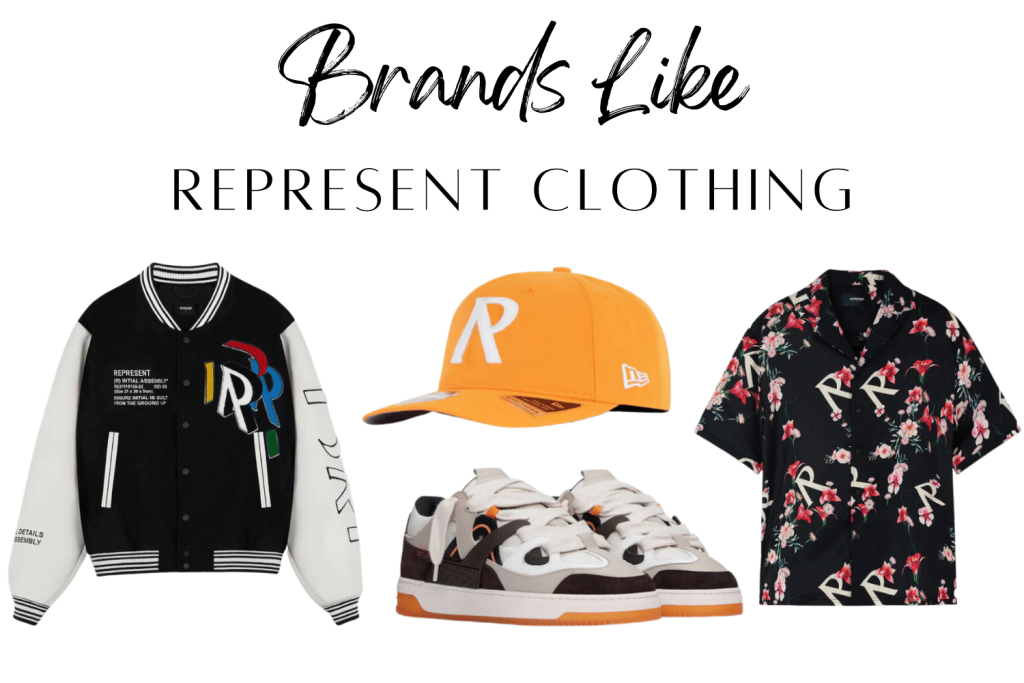 You May Also Enjoy Reading:
12 Brands like Rick Owens: Avant Garde & Minimal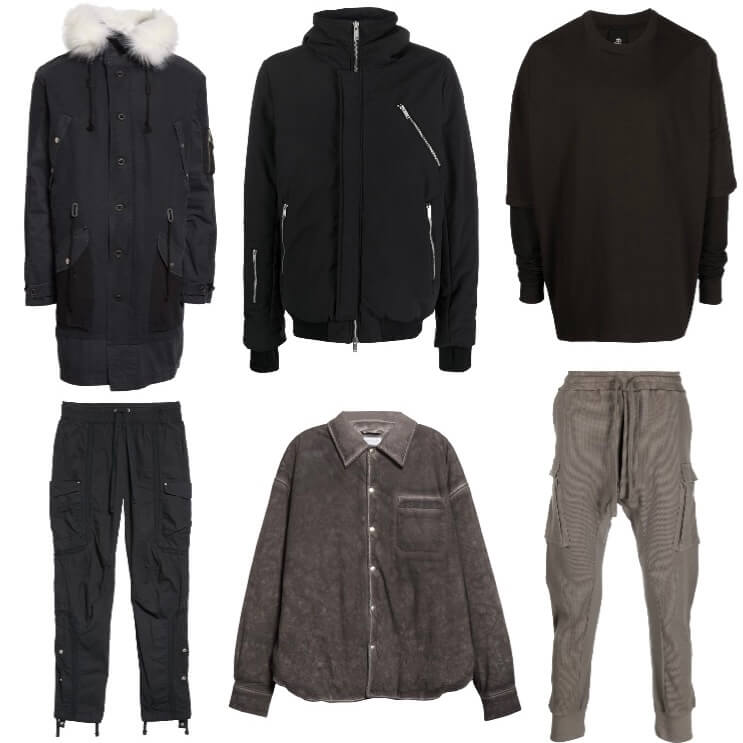 You May Also Enjoy Reading:
10 Brands Similar to Von Dutch: Iconic, Nostalgic & Influential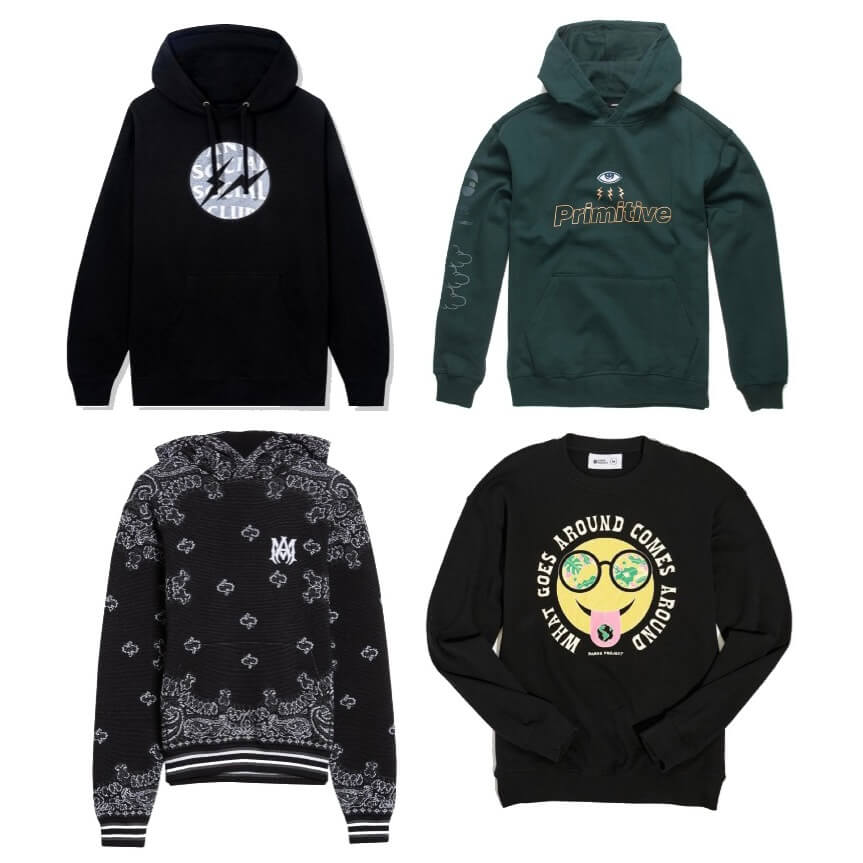 You May Also Enjoy Reading: