[yoast-breadcrumb]
Learn How I Earn Free Stitch Fix Giftcards
I was introduced to the app Fetch Rewards [referral link], where you scan your receipts and earn points for giftcards. It's so easy to use, and I've already earned a handful of giftcards from Stitch Fix, Target, and Amazon. There's also a ton more retailers you can choose from.
Disclosure: This blog post uses affiliate links which means when you make a purchase using my affiliate links, I earn a commission at no additional cost to you. Thank you for your support!
I love a great sale, but I love FREE even better! I discovered the Fetch Rewards app, and have been earning free giftcards to retailers I regularly shop at such as Stitch Fix, Target and Amazon.
All I do is scan receipts, and that's it! I usually get 5-25 points for random receipts, but grocery receipts from Costco, Safeway and Target usually earn me 100+ points depending on what I buy.
Be sure to use my referral code 3PQTU, during signup and you'll get started with 2,000 Fetch points! Download Fetch Rewards for free here.
Here's how to earn giftcards:
First, download the app using my referral link to start with 2,000 Fetch points.
Start scanning any receipts you already have. You have up to 14 days from the receipt date to scan them. Your first receipts you scan after signing up earn bonus points!
Everytime you make a purchase, scan the receipt with the app on your phone.
See the points add up! Once you hit 3,500 you can start redeeming your points for free giftcards.
Here's some screenshots of the points I've earned, and the giftcards I've redeemed!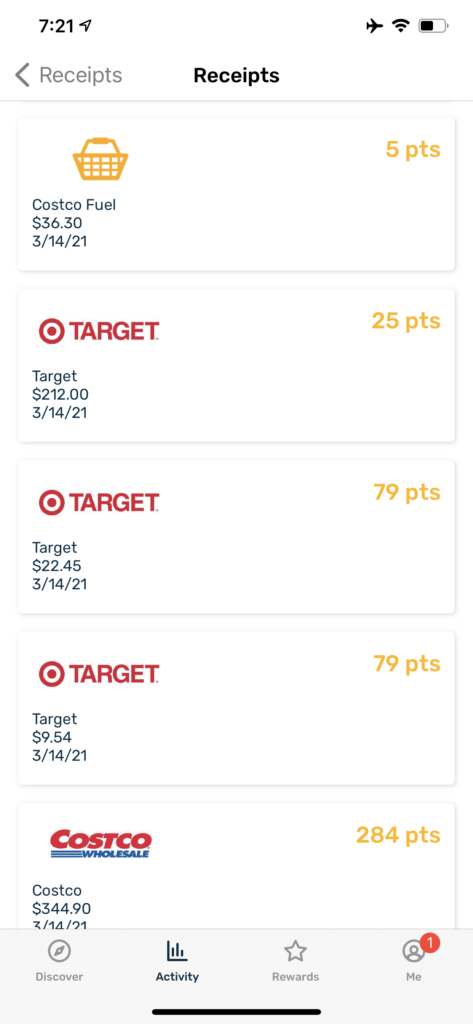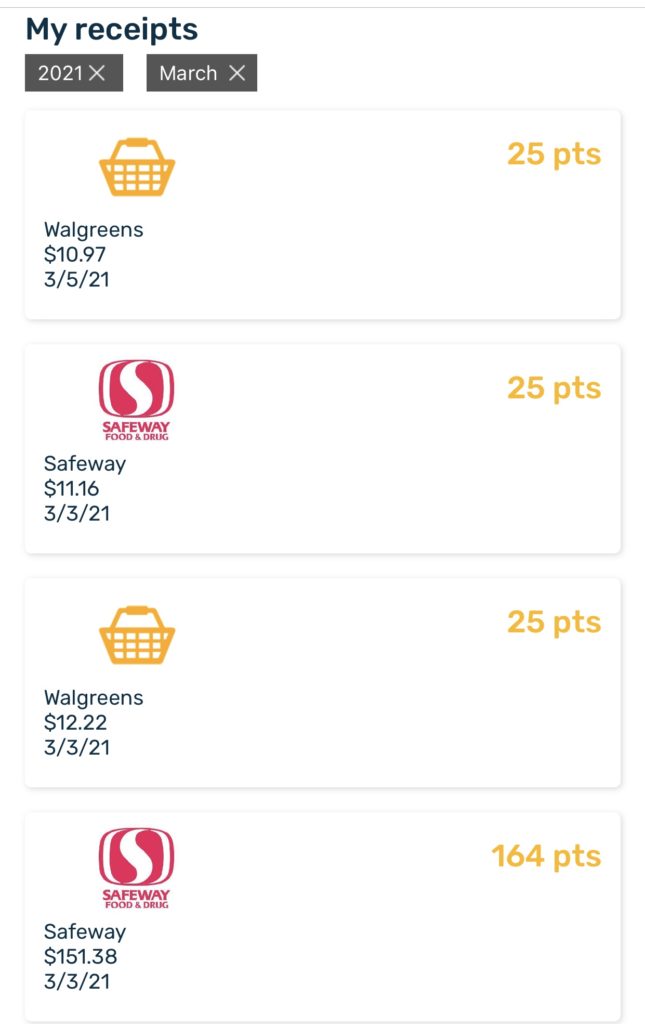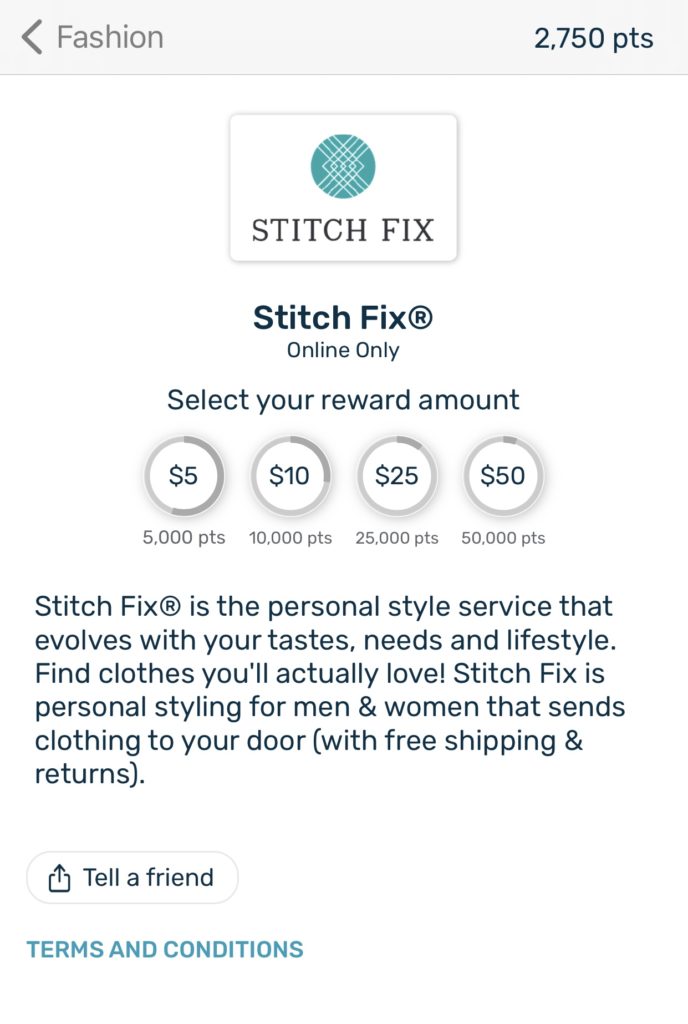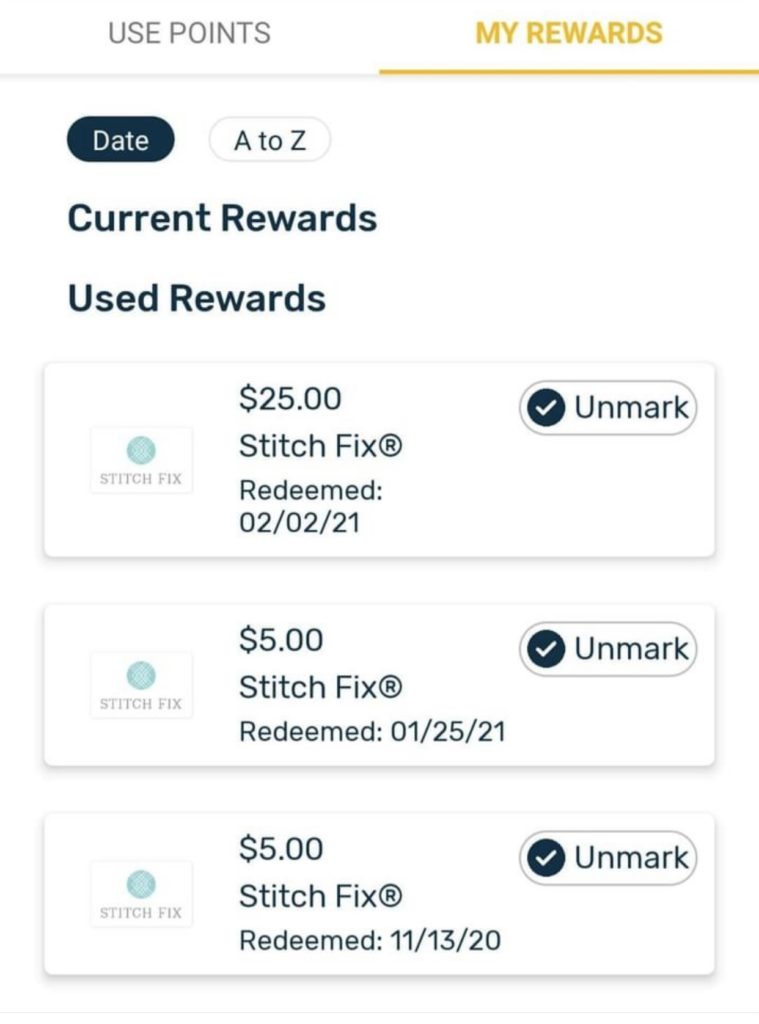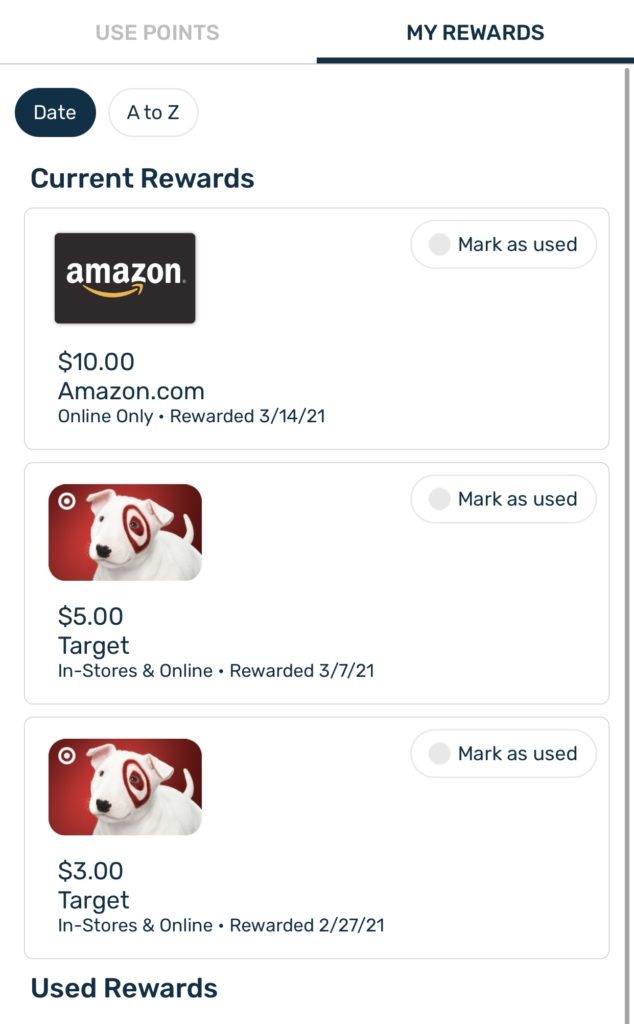 ---
You May Also Enjoy Reading:
Where to Buy 200+ Stitch Fix Brands You Love
Stitch Fix Brands On Sale This Week!
---
Follow My Pinterest Board: Styling Stitch Fix
Follow Me on Instagram: @myfavehello and @styledbymyfavehello
Follow Me on Like To Know It: @myfavehello
Join my Facebook Group: Find Stitch Fix for Less