[yoast-breadcrumb]
Shop the Best Spring Rattan, Farmhouse and Modern Amazon Home Decor
I've rounded up the best picks for rattan, farmhouse and modern Amazon home decor. From rattan baskets, black and white kitchen accessories, and distressed storage options, I found the cutest home decor sold on Amazon. Check out the best of Amazon spring home decor. Shop these spring home decor ideas now!
This blog uses affiliate links which means when you make a purchase using my affiliate links, I earn a commission at no additional cost to you. Thank you for your support!
---
Follow my Style Inspiration Group Pinterest Board
Follow me on Instagram @myfavehello
Follow My Fave Hello on LikeToKnow.It to Shop More
---
Amazon Rattan Spring Home Decor
Try these stylish rattan home decor ideas from Amazon. From rattan baskets, plate chargers, and rugs, Amazon has you covered in natural home decor. I love the variety of rattan and natural baskets they carry!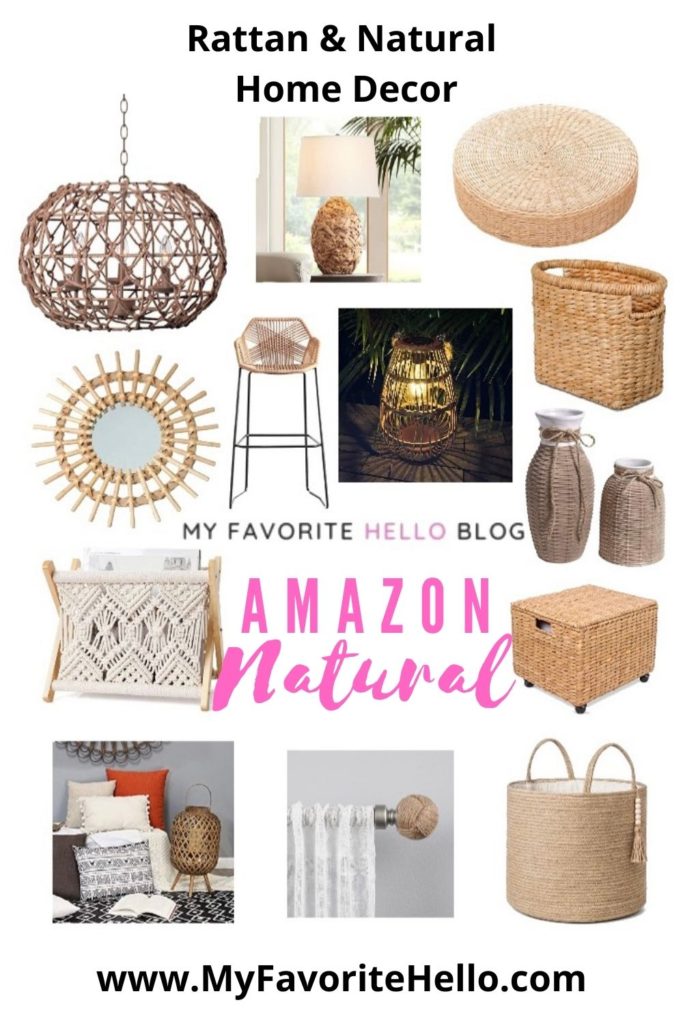 Shop These Now

Amazon Modern Home Decor
Check out these modern black & white home decor finds from Amazon. There's so many options on Amazon if you are looking for modern white home decor. Find all these cute and unique modern home accessories at Amazon and shop them now!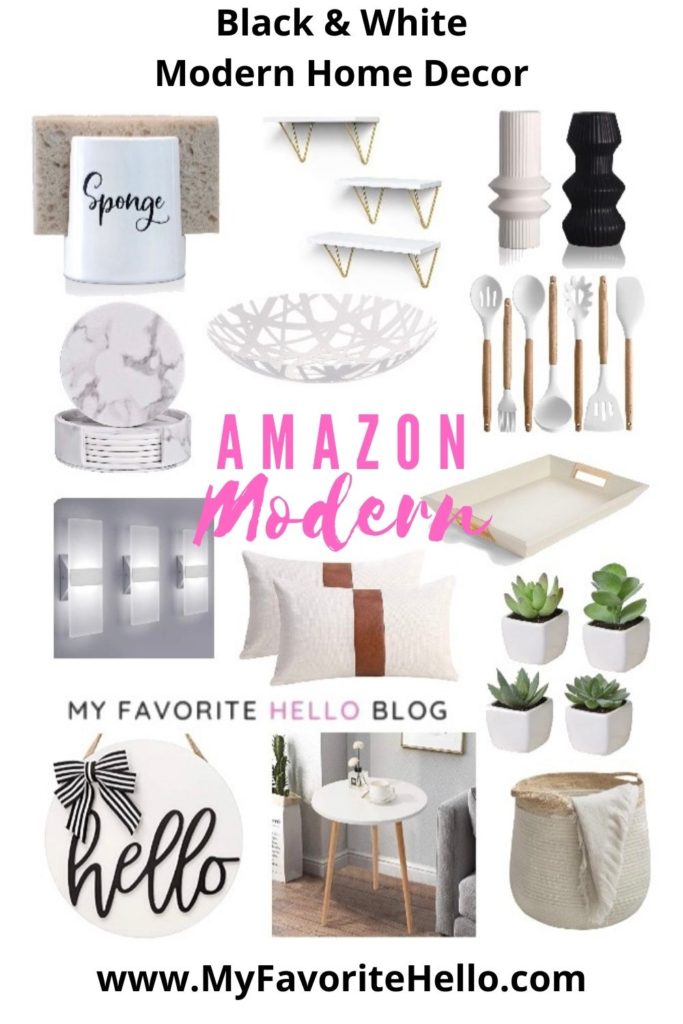 Shop These Now

Amazon Farmhouse Home Decor
Amazon is known for their inexpensive, yet stylish home decor and accessories. They sell a variety of farmhouse home decor, signs, kitchen accessories, and more. Check out these cheap finds, and add some serious style to your home.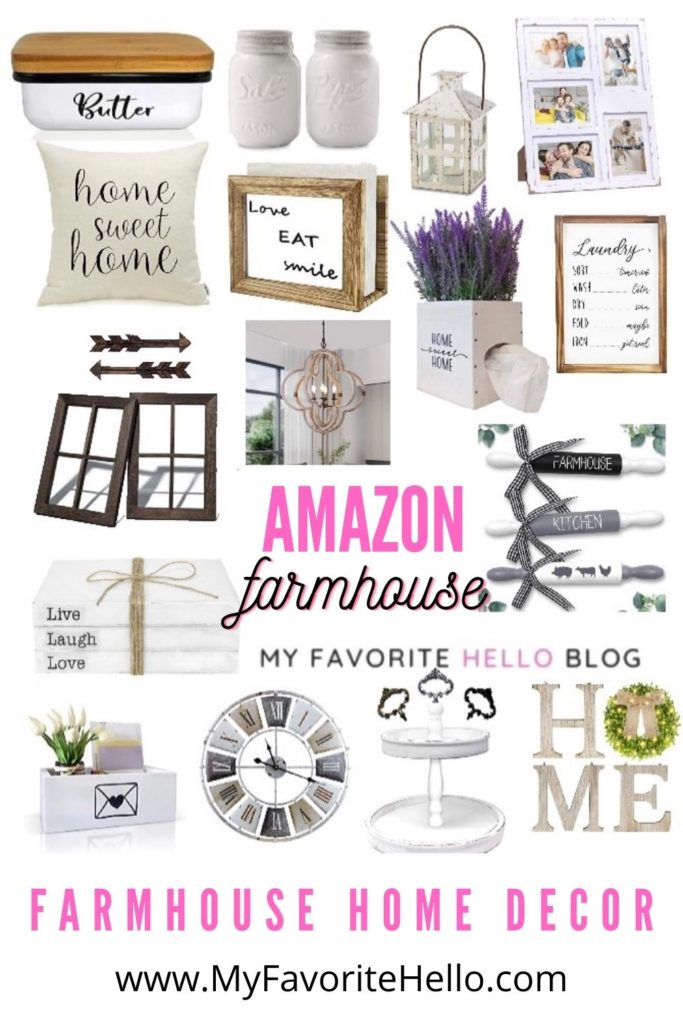 Shop These Now

You May Also Enjoy Reading:
The Best Natural, Rattan and Wicker Home Decor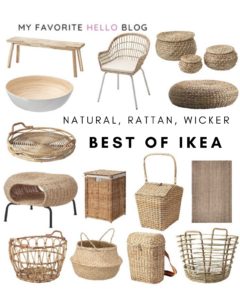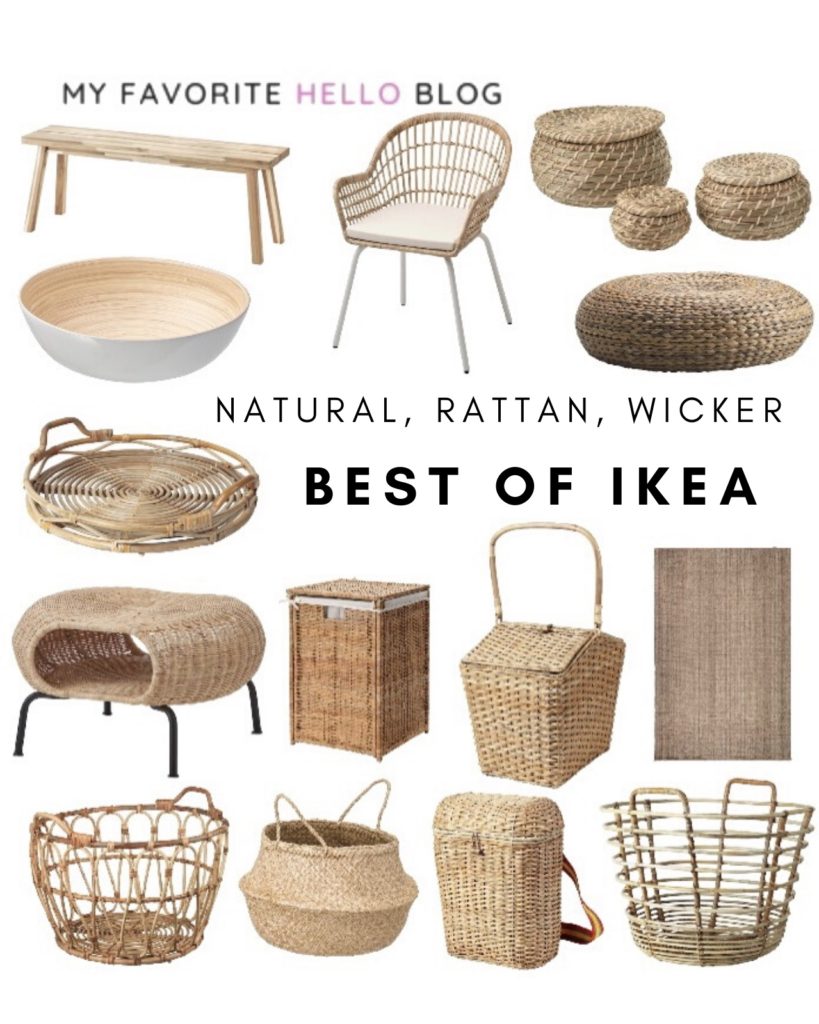 ---
The Best Wall Planters for Succulents, Air Plants and Cactus