Shop the Best Indoor Wall Planters for Your Home
I've rounded up the best picks if you want to add wall planters to your living room. From geometric shapes, bright colors, to clear glass, I've rounded up my favorite indoor wall planter picks. Check out the best wall planters of Amazon, Target, Etsy and more. Shop these wall planter ideas now!
This article includes affiliate links which means when you make a purchase using my affiliate links, I earn a commission at no additional cost to you. See my Privacy Policy.
What is a Wall Planter?
A wall planter can be mounted on a wall either indoor or outdoor. It can be used for a small plant, either fake or real. While a wall planter is functional to keep plants in, they can also add a fun and modern look to your home decor.
Wall planters come in modern geometric shapes and in a variety of colors to match any wall in your home!
What Plants are Good for Wall Planters?
SUCCULENTS
Succulents are probably the most popular plants you will see in wall planters. Succulents are low maintenance and don't need very much soil or water, making them perfect for putting in a wall planter.
Succulent also come in various shapes and color, instantly adding to your home's decor. These mini succulent variety boxes are perfect for mounted wall planters:

Cactus
Cactus are another popular choice for mounted wall planters. Cactus are also very low maintenance and they add texture to your space. Try mixing them up with succulents for your wall planters.
Shop these cactus to add a fun look to your space!

Check out some the best mounted wall planters by scrolling down!
Best of Amazon Wall Planters
Try these stylish wall planter ideas from Amazon. From geometric wall planters to clear glass wall planters, Amazon has you covered in stylish and fun wall planters. I love the variety of geometric and glass wall planters they carry!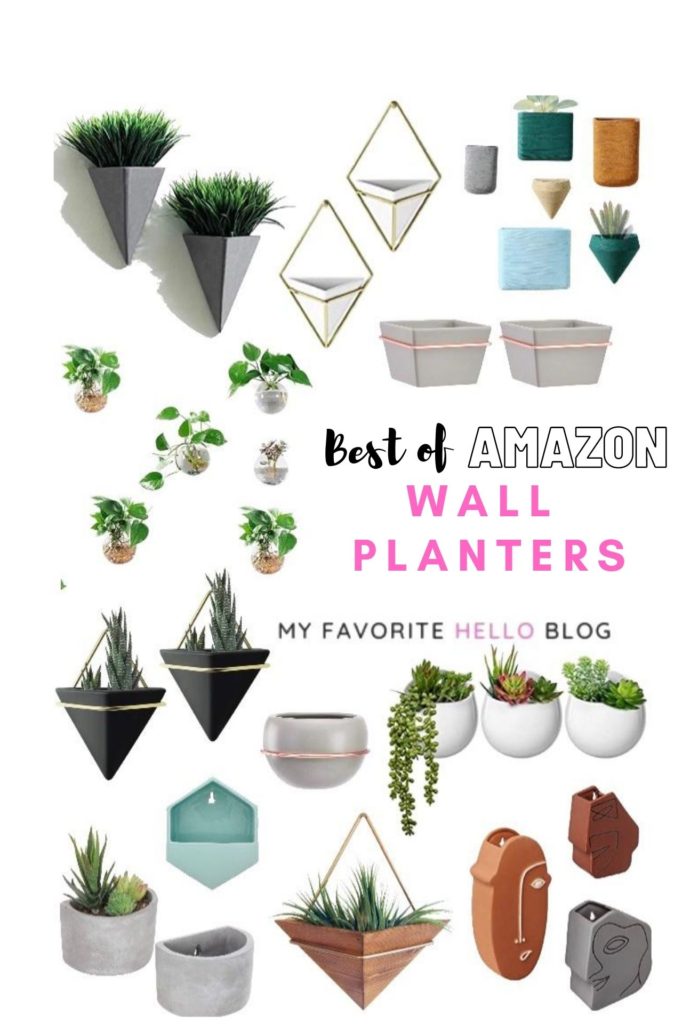 Best of Etsy Wall Planters
Check out these wall planters finds from Etsy. Etsy is a great online destination for unique designer wall planters. Find all these cute and unique wall planter home decor at Etsy and shop them now!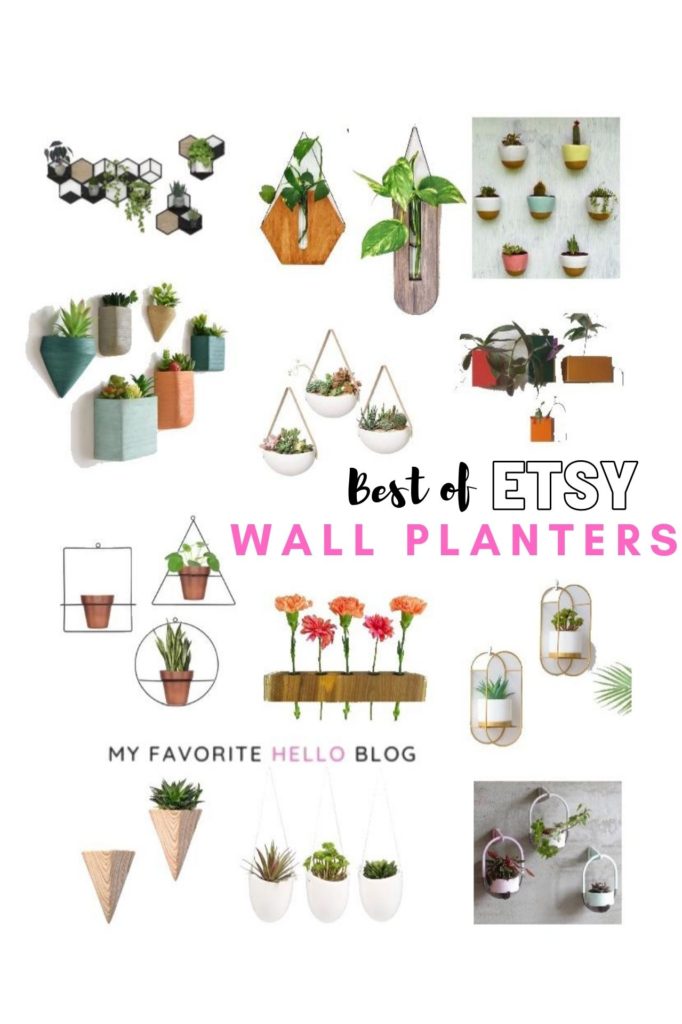 Best Black, White, and Grey Wall Planters
Black, white and grey wall planters are a classic addition to any home. They match any home decor and are timeless, stylish, and modern. Try these black, white and grey wall planters from Target, Pottey Barn, CB2, and more!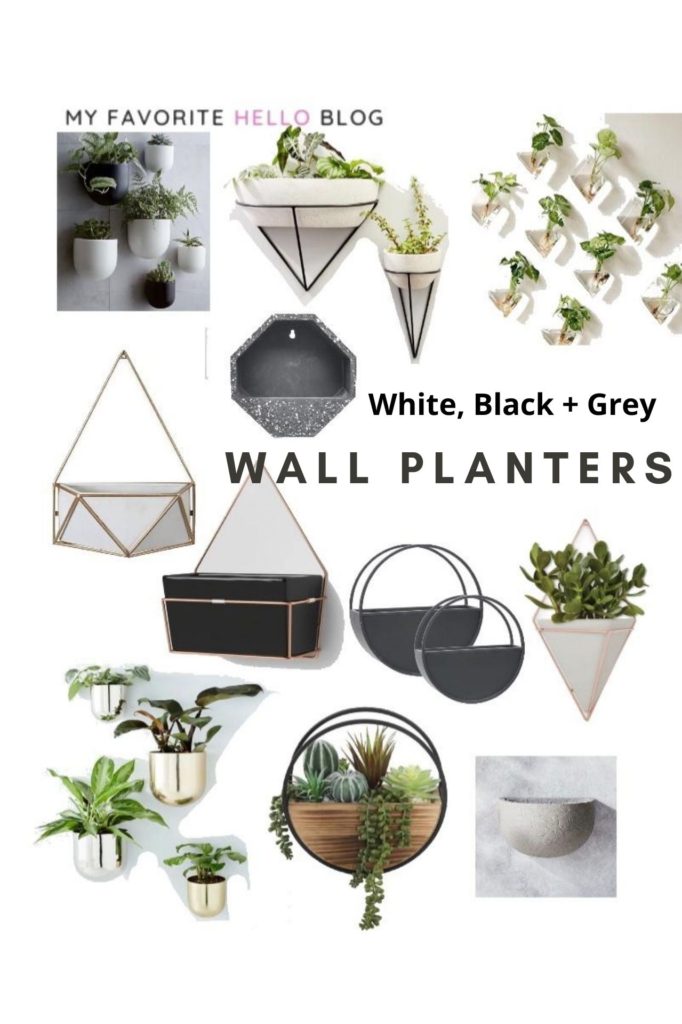 Best Modern and Chic Wall Planters
Try these modern and chic wall planters for a pretty and stylish addition to your walls. Find these wall planters at Home Depot and Nordstrom.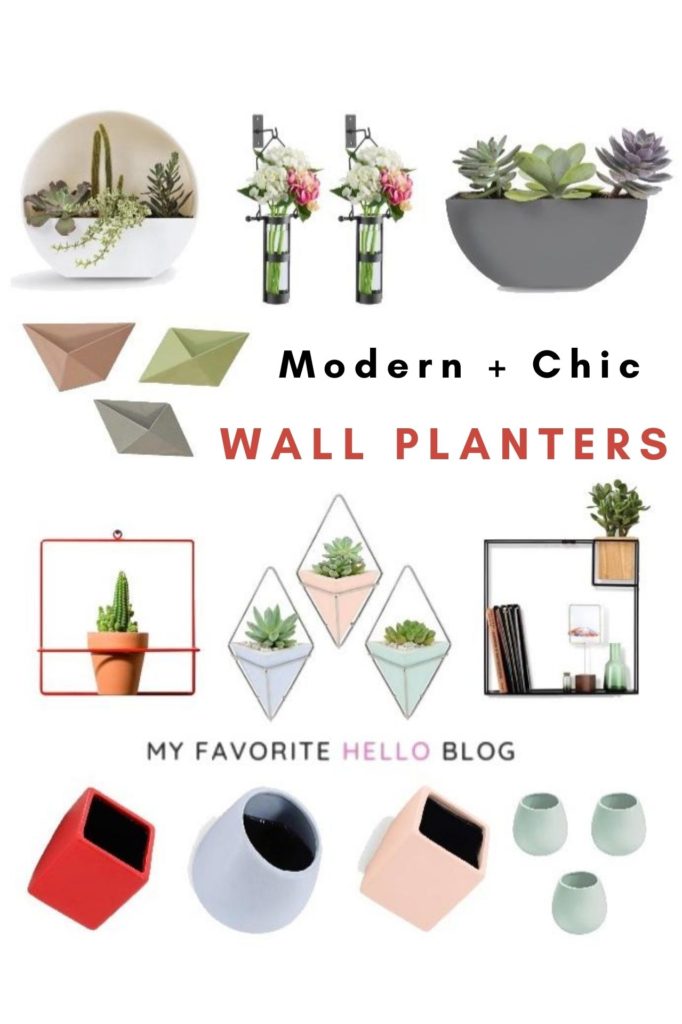 Creator of My Favorite Hello and Author of this Article
Amy has 10+ years of experience in fashion and beauty launching digital products for global brands Fenty Beauty, Glossier, Marc Jacobs, Men's Wearhouse and Stitch Fix. She also worked previously as a Senior Stylist at Stitch Fix, and currently as an independent virtual stylist, styling men and women for various occasions from everyday outfits, special occasions, to curating a complete closet. Amy is using her styling experience, fashion and beauty expertise to provide style inspiration and outfit ideas so you can shop for yourself and put together stylish outfits that make you feel confident and beautiful. @styledbymyfavehello
You May Also Enjoy Reading: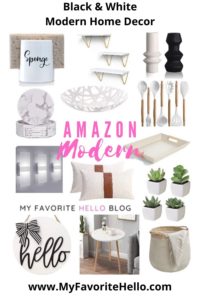 You May Also Enjoy Reading:
The Best Natural, Rattan and Wicker Home Decor