Turkish Munchies Review
In this Turkish Munchies review I am giving you all the details on this savory snackbox. I received this snackbox to try, and it definitely took me back to my vacation in Turkey. Find out why you will love it, why it makes a great gift, and who I recommend to try this Turkish Munchies snackbox.
I received this snackbox in exchange for this review. All opinions are my own, and no edits were made to my review by anyone but myself.
This article includes affiliate links which means when you make a purchase using my affiliate links, I earn a commission at no additional cost to you. See my Privacy Policy.
Here is a picture of me in Pamukkale, Turkey over 10 years ago! This snack box definitely brought back fond memories for this vacation.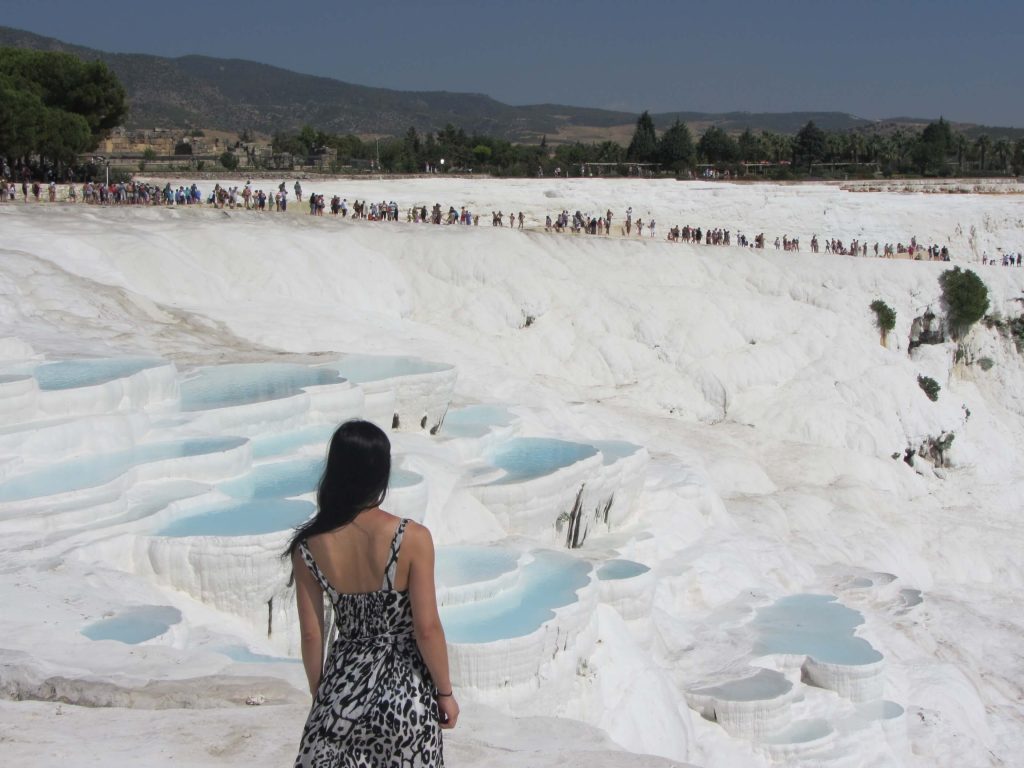 About Turkish Munchies
Turkish Munchies by Muekzoin is a snackbox filled with hand-picked, high-quality full-size snacks popular in the country of Turkey. You can either purchase a one-time snack box, or do a monthly subscription to receive a different snack box each month.
There's a variety of snack boxes offered, starting as low as $14.95.
You can find Turkish Munchies on Amazon as well as the Turkish Munchies website.

My Honest Review of Turkish Munchies Snackbox
I received the Premium Exotic Snack Box with 21 full-size snack bags. It came in just two days, and was fully sealed. Nothing was expired.
There was a large variety of snacks, ranging from crackers, spreads, candy, and cookies. All the items were Turkish brands and names so I wasn't able to read the packaging. However, a pamphlet with full ingredients, allergens and nutrition information was also included in english which was really helpful.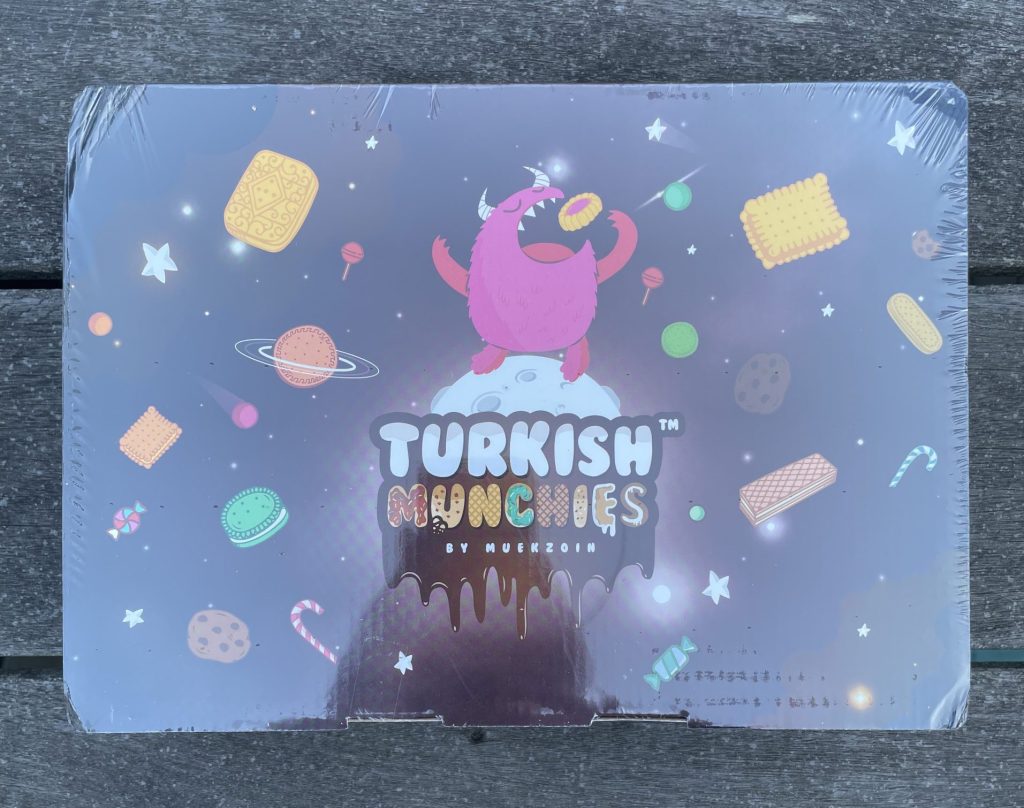 Keep reading for more on my Turkish Munchies snack box review.
Reviewing the Snacks
As I said previously there was a good variety of snacks. Many of the snacks are similar to what you would find in America, but with a slightly different taste. Here's just a highlight of a few of the snacks received, that my kids and I enjoyed.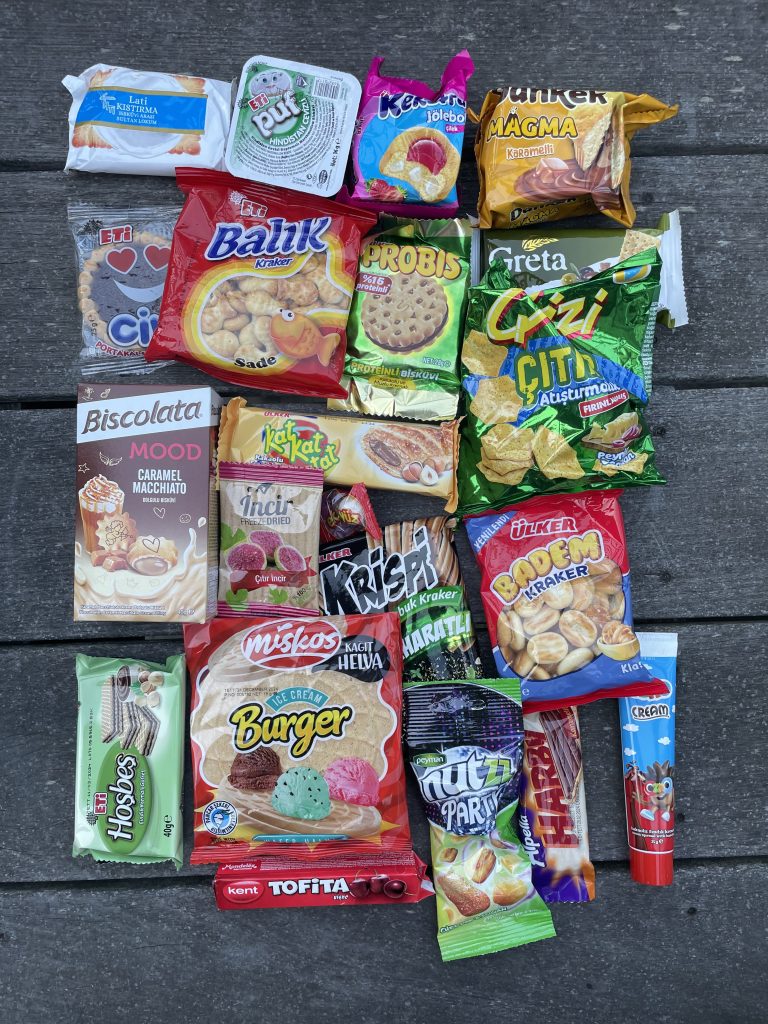 Ozmo Tube: This was very similar to Nutella, and was a hazelnut spread that came in tube that could easily be put on bread, crackers, and more. I really appreciate the tube which was like a toothpaste tube so it was very easy to squeeze and close.
Hosbes: These were a wafer type cookies of vanilla and chocolate flavors, and very similar to something you would find in America.
Cizi Crisps: I'm not sure how to describe the flavor for these, but the flavor of these crackers were definitely more savory.
Overall, I enjoyed the variety of snacks provided, and there was something different depending on what I was craving – savory, salty, or sweet.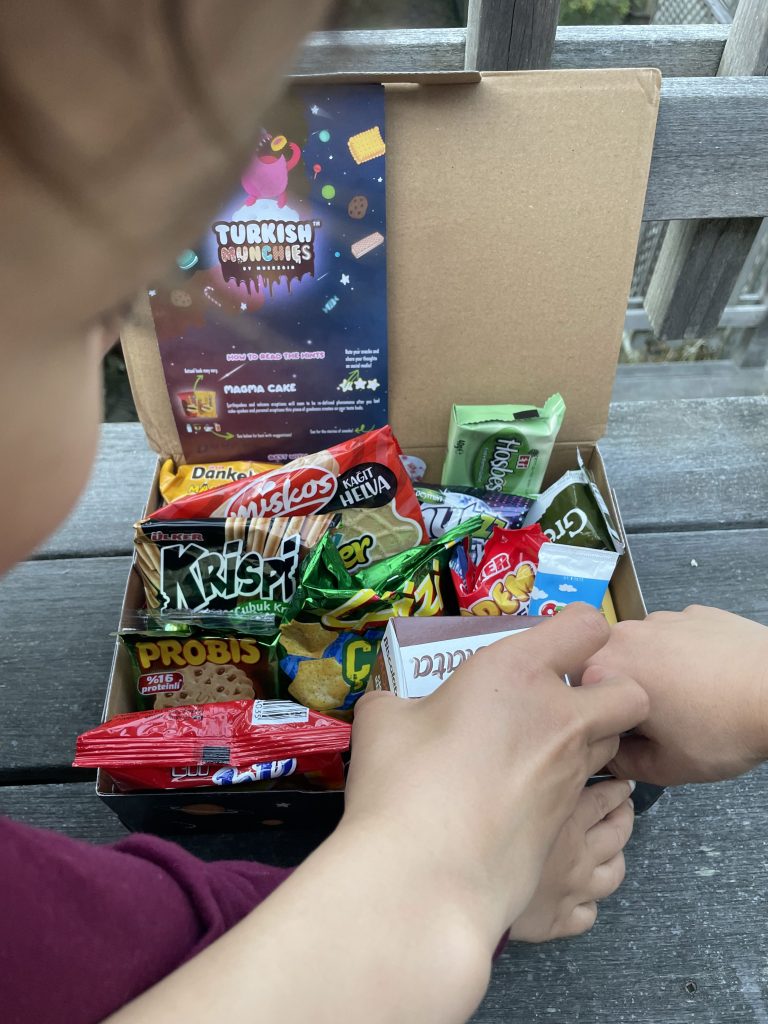 Are Turkish Munchies Worth the Cost?
Turkish Munchies snack boxes start at $14.95 for 12-14 snack items, or $28.95 for 21 snack items.
I think the snack box is definitely worth the cost, because it comes to only about $1.25 – $1.38 per snack bag, which is definitely cheaper than what you would find in America.
Who I Recommend Turkish Munchies For
I recommend Turkish Munchies for anyone that enjoys sweet, savory, and salty snacks, especially if you enjoy trying snacks from around the world. It was fun to imagine eating these snacks in Turkey and to imagine these are what the locals snack on.
I also think these snack boxes make great gifts, and Turkish Munchies offer snack boxes for different occasions which make them easy to gift. They are available on Amazon, so the buying and shipping process are pretty hassle free.
What are your thoughts on the Turkish Munchies snack box? Leave a comment below.
Creator of My Favorite Hello and Author of this Article
Amy has 10+ years of experience in fashion and beauty launching digital products for global brands Fenty Beauty, Glossier, Marc Jacobs, Men's Wearhouse and Stitch Fix. She also worked previously as a Senior Stylist at Stitch Fix, and currently as an independent virtual stylist, styling men and women for various occasions from everyday outfits, special occasions, to curating a complete closet. Amy is using her styling experience, fashion and beauty expertise to provide style inspiration and outfit ideas so you can shop for yourself and put together stylish outfits that make you feel confident and beautiful. @styledbymyfavehello
You May Also Enjoy Reading:
6 Thrive Market Alternatives: Convenient & Budget-Friendly
You May Also Enjoy Reading: